COMPARING DEPRESSION LEVELS AMONG DIABETICS
INSULIN USERS VS NON-INSULIN USERS
Keywords:
Diabetes type II, non-adherence, depression, retrospective analysis, noncompliance, depressive symptoms in diabetes
Abstract
Introduction: This descriptive (cross-sectional) study compares depression
levels among diabetic patients using different treatments (insulin users v/s non-insulin) at
Hyderabad. Objectives: This study evaluates the depressive symptoms and their association
with education, medication adherence, demographic variables and health complaints among
diabetics based on type of therapy used. Setting: Liaquat University Hospital, Hyderabad.
Material and methods: 264 patients visiting Liaquat University Hospital, Hyderabad and different
diabetic clinics at Hyderabad in the months of February and March, 2014 were included in the
study via simple random sampling. 106 patients (40.16%) of the total sample are females and
158 (59.84%) are males. Patients were interviewed to attain information about age, sex, onset
and type of diabetes, type of medication used (insulin or oral hypoglycemic), glycemic control,
medication adherence and diabetes associated health complaints. Results: 36.36% of the
people in the sample were insulin users while 63.64% were not. Out of 96 insulin users, 30.2%
of the sample has DM-type 1 and 69.8% have DM-type 2. Mean depression level of male insulin
users is 21.93 while that of females is 22.81. Conclusion: Demographic factors, low education,
additional health complaints and low medication adherence also significantly contributed to
depression levels. Mental health assessment of diabetics should be made a part of routine
clinical assessment at primary healthcare clinics to decrease adversarial consequences among
diabetic patients.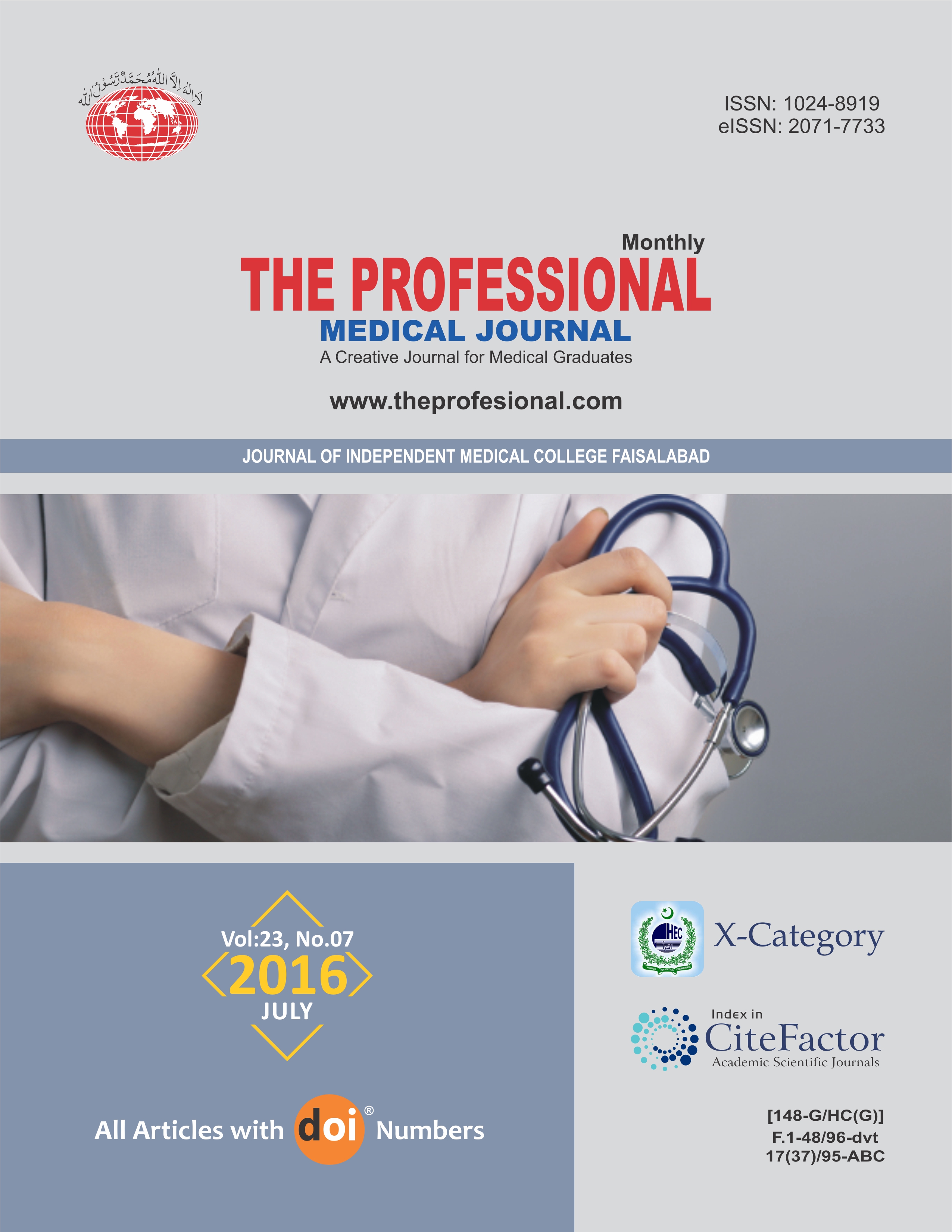 Downloads