FREQUENCY OF CELIAC DISEASE
PATIENTS PRESENTING WITH IRON DEFICIENCY ANEMIA AT TERTIARY CARE HOSPITAL
Keywords:
Celiac disease, Iron deficiency anemia, Anti-tissue transglutaminase, antiendomysial antibodies
Abstract
Objectives: The aim behind this study was to determine the frequency of Celiac
disease in patients presenting with Iron deficiency anemia at tertiary care hospital. Study
Design: Descriptive cross sectional hospital based study. Setting: Non-probability consecutive
sampling technique in a department of medicine at Medical Unit II, People's Medical University,
Shaheed Benazeerabad. Period: Six months from 26th October 2014 to 25th April 2015. Patients
and Methods: A standard sample bottle was used to collect the blood sample from the peripheral
vein followed by testing for Anti-tissue transglutaminase antibodies (tTG) and anti-endomysial
antibodies (EMA). On these patients upper GI endoscopy for jejunal biopsy was done by an
expert having an experience of >5 years in relevant field. Data regarding Hemoglobin, anti
tTG antibodies, anti Endomysial antibodies and diagnosis of celiac disease (outcome variable)
were collected. Data were entered and analyzed by using Statistical Package for the Social
Sciences version 20.0. Results: Out of total 77 patients, the mean age and SD of age and
hemoglobin levels were 37.65±11.26 years and 8.81±1.23 g/dl, respectively. Celiac disease
(CD) Positive finding was observed in 27.27% cases by anti-tTG antibodies and in 16.88% cases
by anti-endomysial antibodies. Prevalenc Frequency of celiac disease in patients presenting
with iron deficiency anemia was observed in Around 12.99% (10/77) of the cases who had
underlying iron deficiency anemia were observed to have concomitant. Conclusion: There is
a high prevalence of Celiac disease in patients presenting with Iron deficiency anemia. Early
deduction and prompt treatment should be necessary for this disease. Screening of celiac
disease by anti-tissue transglutaminase antibody should be done as a routine investigation in
patient with iron-deficiency anemia.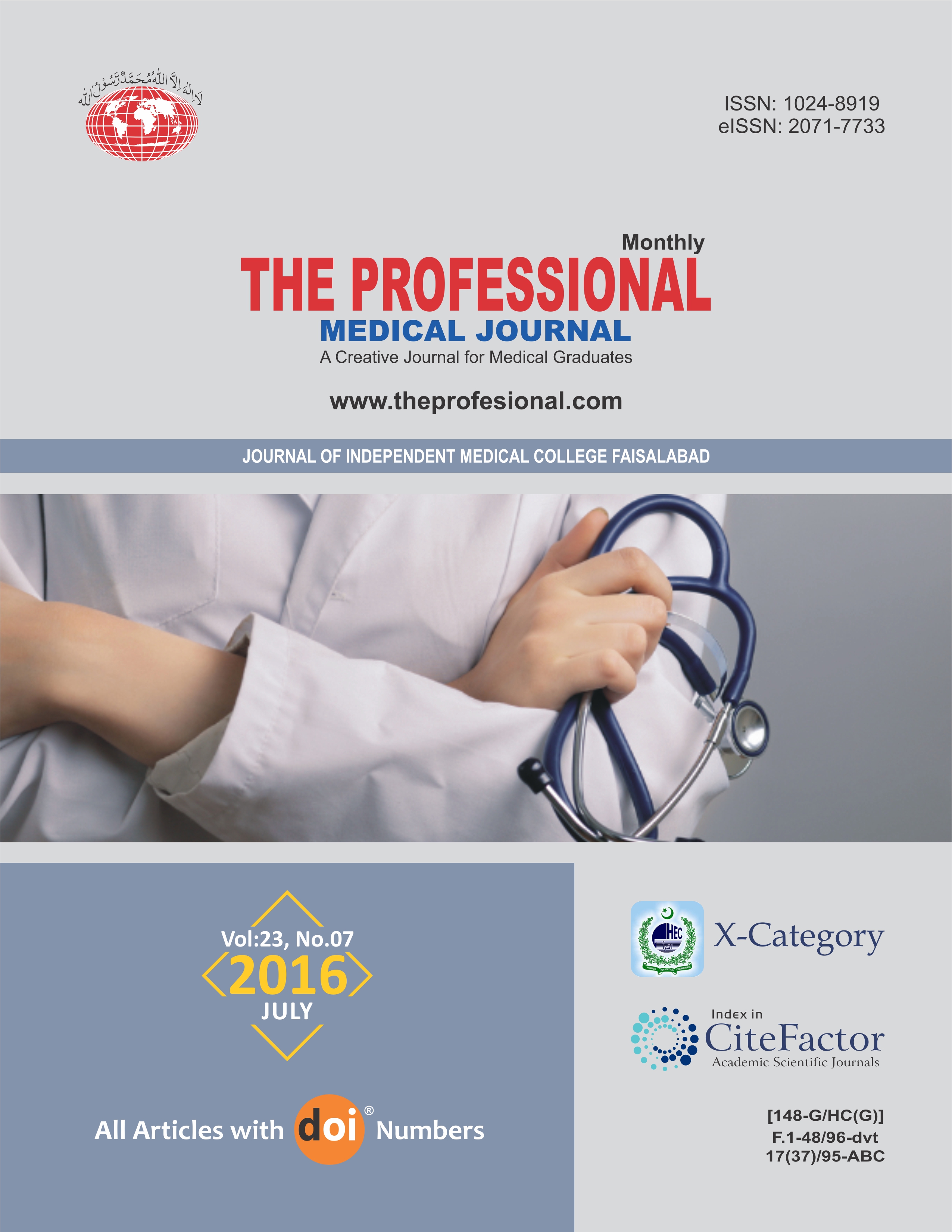 Downloads