CELIAC DISEASE
EFFICACY OF PROBIOTICS IN CHILDREN
Keywords:
Celiac Disease, Children, Management, Probiotic, Efficacy
Abstract
Objectives: Probiotics are alive organisms which confer health benefit when
taken at an appropriate dosage. This study was done to determine the efficacy of probiotics in
decreasing the frequency of diarrhea in children with celiac disease. Study Design: Randomized
controlled trial. Setting: Department of Pediatrics/DHQ Allied Hospital, Faisalabad. Period:
November 2011 to October 2012. Methods: Newly diagnosed patients with CD having diarrhea
were included by consecutive non-probability sampling. Patients were randomized in two
groups using computer generated numbers. One group was given probiotic along with gluten
free diet while other was only prescribed gluten free diet. Reduction in frequency of diarrhea in
two groups was compared after a period of 28 days. Results: A total of 116 cases (58 in each
group) were enrolled. Mean age was 9.11 years. The groups were similar in age and gender of
patients. Comparison of efficacy of probiotics in children with CD was done with control group
which revealed reduction in stools frequency to less than half in 86.21% (n=50) in probiotic
group but only 62.07% (n=36) in control group. P-value was 0.00015 which shows a highly
significant difference in both groups. Conclusion: Probiotics in addition to gluten free diet are
highly effective in reducing the frequency of diarrhea in newly diagnosed patients with CD, in
comparison with gluten free diet alone.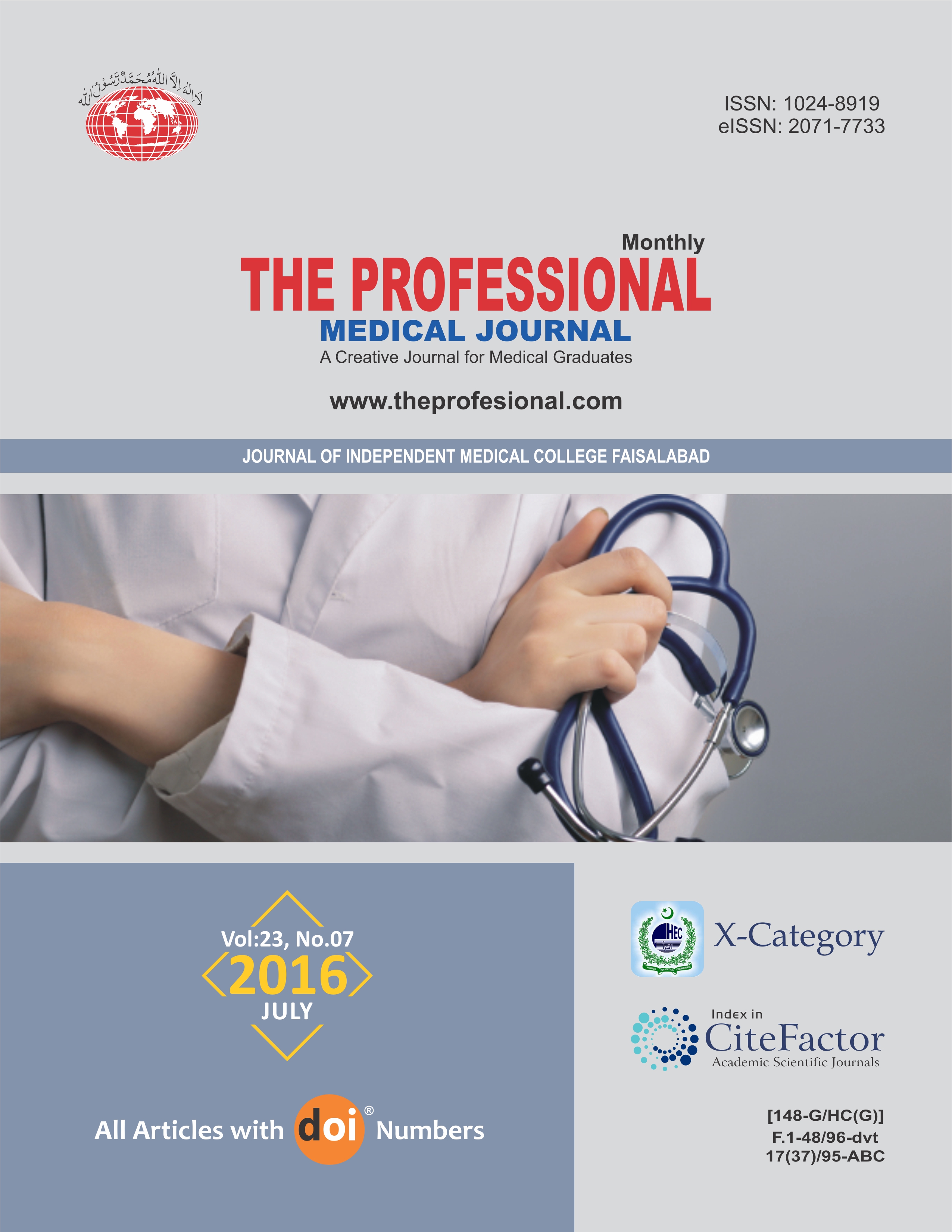 Downloads