CHRONIC KIDNEY DISEASE
THE ASSOCIATION OF PLATELET COUNT WITH ESTIMATED GLOMERULAR FILTRATION RATE IN KNOWN CASES
Keywords:
platelet count, Glomerular filtration rate, chronic renal failure
Abstract
Objectives: This study aimed to determine the platelet count in diagnosed
chronic renal failure patients and to find out the association of platelet count with glomerular
filtration rate. Study Design: Case control study. Place of study: Diagnostic and research
laboratory Liaquat University Hospital Hyderabad and Nephrology Unit, Isra University Hospital
Hyderabad. Duration of study: January 2015 to July 2015. Materials and methods: Total of
one hundred and twenty subjects (n=120) were divided into two groups. The healthy controls
(n=60) were included in group-I whereas patients with chronic renal failure (n=60) were kept in
group-II. 5 ml of blood was drawn and sent to laboratory for estimation of serum platelet count,
blood urea nitrogen and serum creatinine levels. Results: The present study showed highly
significant difference with marked decrease in the platelet counts seen in the CRF patients
with 223.9±89.1 million/μL in comparison to the 347.60±55.9 million/μl platelets in control
individuals. Also the results of BUN in CRF patients showed highly significant differences with
27.67±7.68 mg/dl when compared to controls having BUN 8.95±1.02 mg/dl. The comparison
between GFR with mean platelet count showed negative correlation (r = -0.27) in CRF patients.
Conclusion: The present study shows weak negative correlation of platelet count with GFR.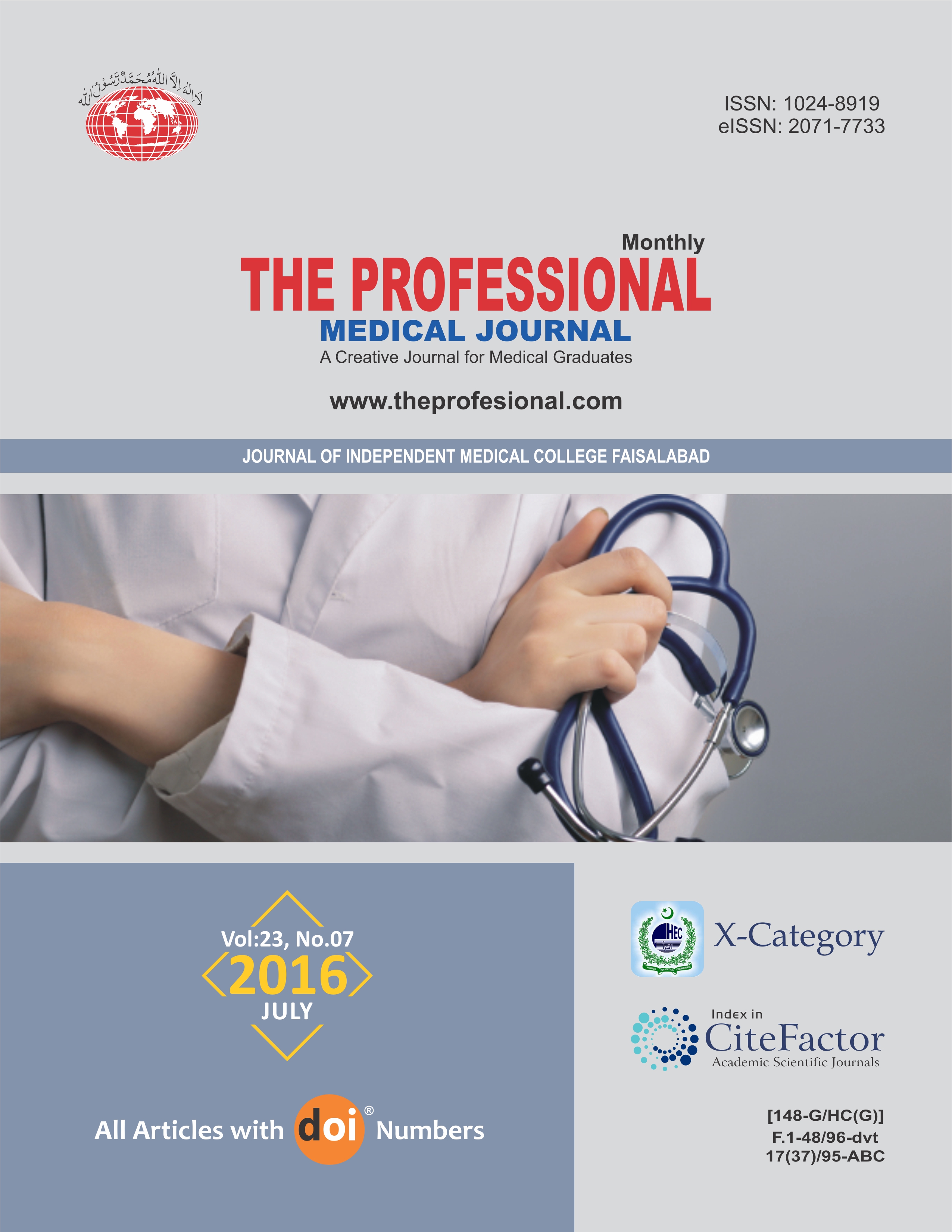 Downloads