ADULT HEALTHY SMOKERS
LIPID PEROXIDANT AND ANTIOXIDANT ACTIVITY
Keywords:
Smoking Superoxide dismutase Glutathione peroxidase Malondialdehyde
Abstract
Objectives: To determine superoxide dismutase (SOD), glutathione peroxidase
(GPX), and malondialdehyde (MDA), uric acid and serum bilirubin in healthy adult smokers.
Study Design: Case control study. Place and Duration: Liaquat University of Medical and
Health Sciences Hospital. Hyderabad, Sindh from December 2013 - July 2014. Subjects and
Methods: 77 smokers and 50 healthy controls were selected through non-probability purposive
sampling. Blood glucose, lipids, MDA, antioxidant enzymes (SOD & GPX), serum bilirubin and
uric acid (UA) were measured. Data was analyzed on Statistic software 8.1 by student's t test
and Chi square test. The significant p-value was taken at ≤ 0.05. Results: Anti-oxidant enzymes
(SOD & GPX), blood lipids, lipid per oxidant marker; the MDA, bilirubin and UA showed
statistically significant differences between smokers and controls (p<0.001). Total blood lipids
and lipid sub fractions were elevated in smokers. MDA in smokers was 3.17±0.91 μmol/ml
compared to 1.15±0.61 μmol/ml (p=0.001) in controls. Smokers showed reduced SOD, GPX,
serum bilirubin and UA, was significant (p=0.0001) in comparison to controls. Conclusion:
Cigarette smoke is a significant source of oxidative stress. Smoking increases malondialdehyde
and reduces superoxide dismutase, glutathione peroxidase, uric acid and bilirubin.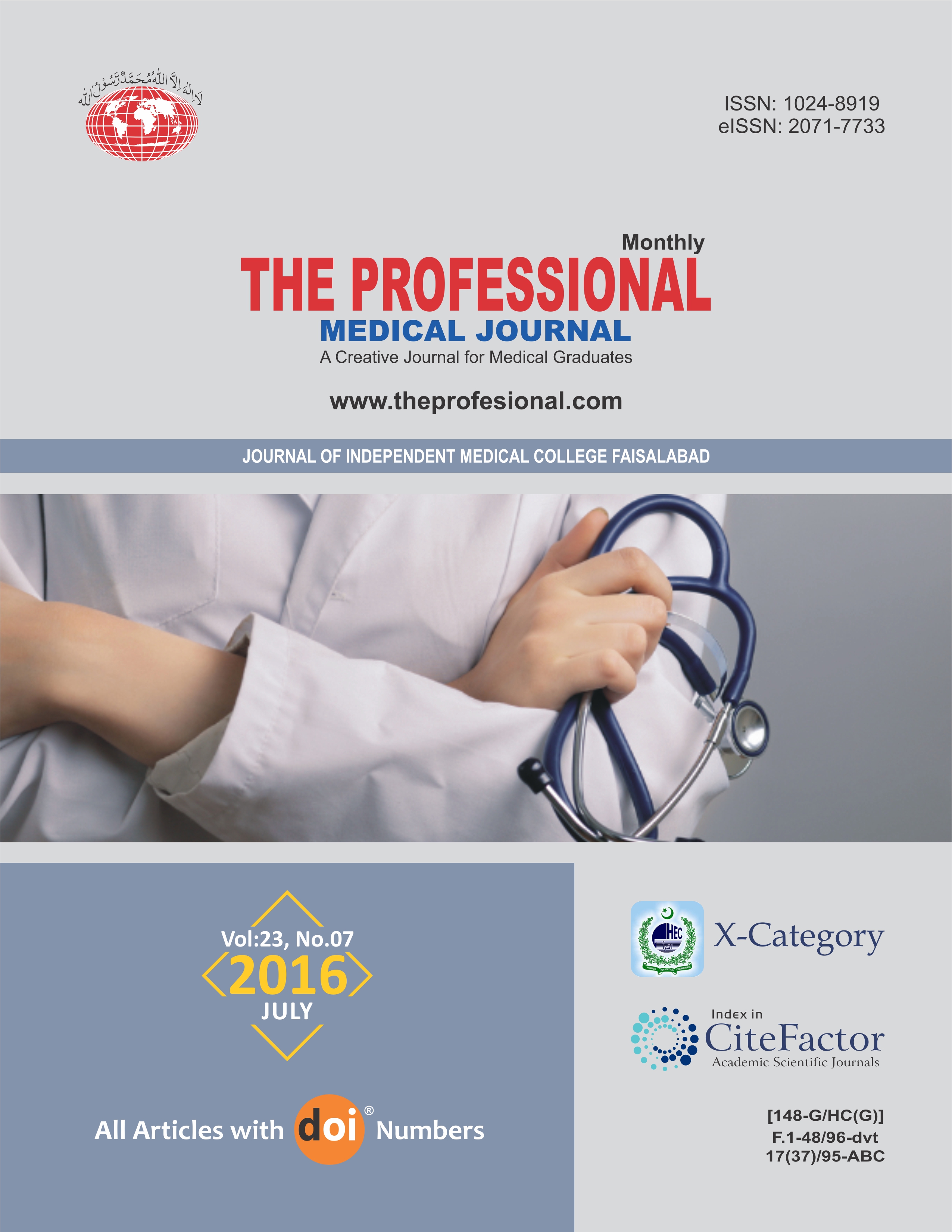 Downloads