BREAST SELF-EXAMINATION (BSE);
KNOWLEDGE, ATTITUDE AND PRACTICE AMONG POST RN NURSING STUDENTS IN LAHORE
Keywords:
Knowledge,, Attitude,, Practice,, Breast Cancer,, Breast Tumors,, Breast Self- Examination
Abstract
Background: Breast is a very vital organ of a female's body and females are very
conscious about it as they will be depressed if they have any disease or illness related to this
organ. So prevention of diseases related to breast is very important. One of the vital screening
techniques for early detection of breast cancer is Breast self-examination, thus knowledge and
consistent practice can protect females from severe morbidity and mortality of breast cancer.
Objective: To assess the knowledge, attitudes and practices regarding breast self-examination
(BSE) among Post RN nursing students in Lahore. Study Design: Cross sectional stud design
and stratified random sampling technique was used. Setting: Lahore school of nursing, The
University of Lahore and Saeeda Waheed College, Fatima Memorial Hospital Lahore. Period:
February 2015 to June 2015. Methods: Close ended questionnaire was used. Data was collected
from post RN nursing students of Saeeda Waheed College and The University of Lahore. Data
was analyzed by using SPSS version 20. Results: The responder knowledge of breast cancer
and breast self-examination was (100%). 66.7% subjects said an ideal technique of doing breast
self-examination is inspection and palpation both. 61.5% said breast self-examination done by
palpate with minimum of three fingers. 42.3% said yes Because, I don't think it is important. 34.6%
subjects said they have performed breast self-examination before and 65.4% no performed
breast self-examination. Conclusion: This study showed that nurses have knowledge regarding
Breast Self-Examination but do not show positive attitude toward Breast Self-Examination. This
study also shows that nurses do not practicing of Breast self-examination.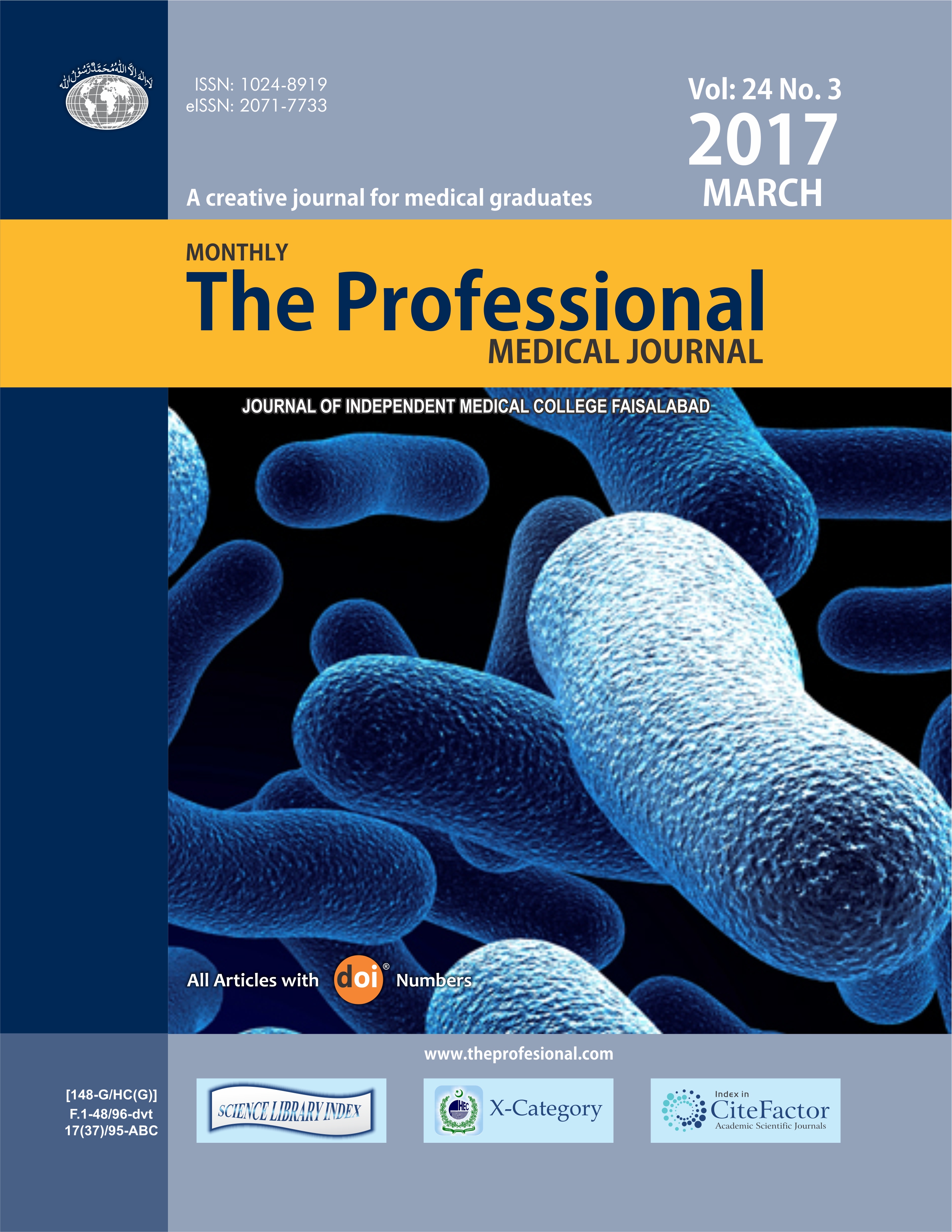 Downloads