PEDIATRIC UROLITHIASIS
EVALUATING BIOCHEMISTRY OF PEDIATRIC UROLITHIASIS
Keywords:
Pediatric Urolithiasis, Biochemical Composition, Fourier Transforms Infrared Spectroscopy
Abstract
Objectives: To determine the biochemical composition and biochemical types
of childhood urolithiasis. Study Design: Cross sectional study. Place and Duration: Pediatric
Surgery Department, Liaquat University of Medical and Health Sciences, and University of
Sindh, Jamshoro over one year. Subjects & Methods: 30 pediatric cases urinary bladder
urolithiasis were selected. Children of age few of ten years were selected. Any contamination
form bladder stone was removed by washing them in distilled deionized water. Stones were
dried for an overnight in an oven at temperature of 100 0C. Dried stones were smashed into
pieces. Biochemical analysis was performed by the FTIR spectroscopy (Nicolet Avatar 330
FTIR spectrophotometer). Results were analyzed on the software SPSS 22.0 (95% confidence
interval). Results: Mean age was 4.83 years (SD 2.81 years). Of 30 children, 80% (n=24) were
male and 20% (n=6) were female children. Male to female ratio of 4:1 was noted. 16.6% (n=5)
were pure stone and 83.3% (n=25) were mixed stones. (P=0.0001). Biochemical analysis
showed the calcium oxalate monohydrate (COM)-ammonium hydrogen urate (AHU) was the
most common urinary bladder stone. Conclusions: The pediatric urolithiasis shows the most
common type of urinary bladder stone was the calcium oxalate monohydrate–ammonium
hydrogen urate.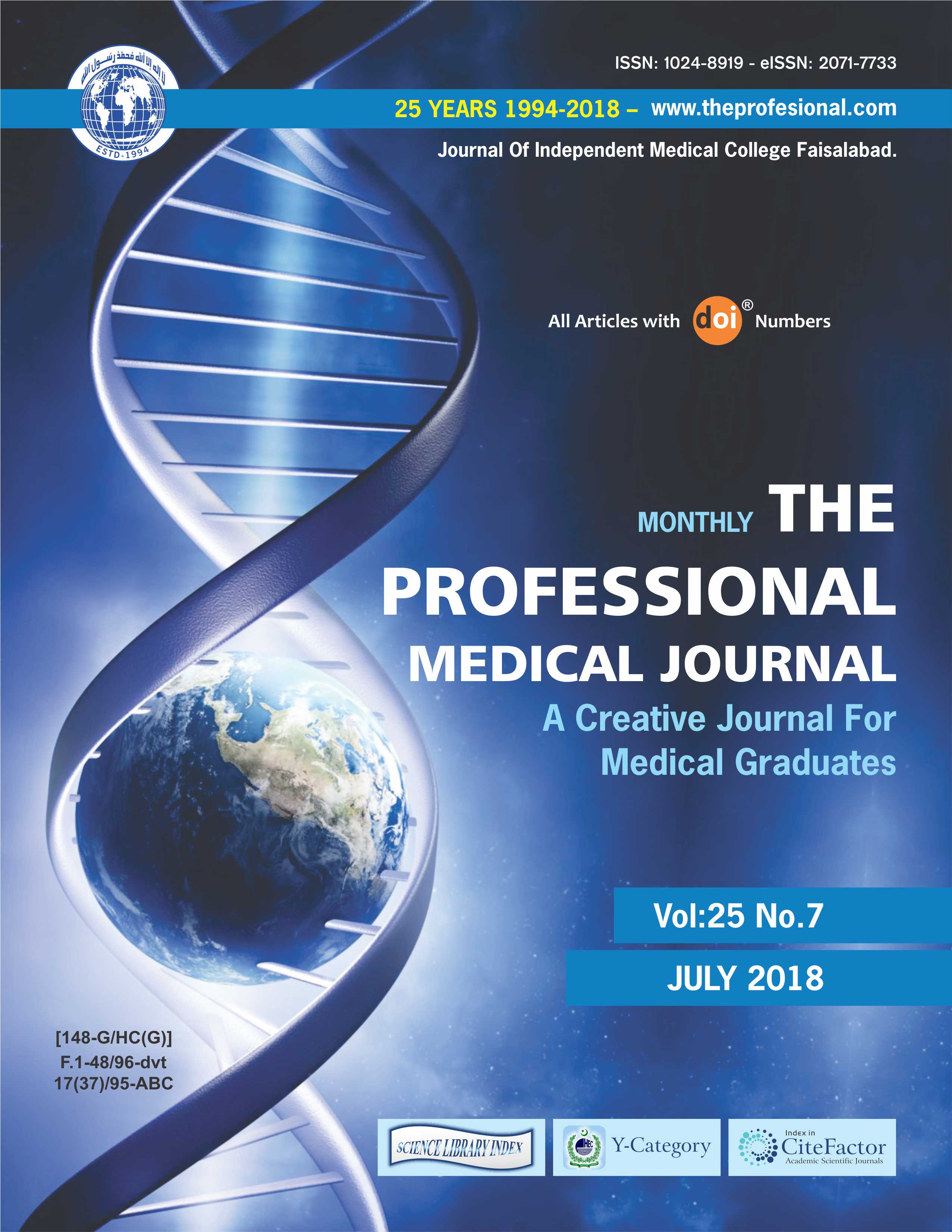 Downloads