ISONIAZID INDUCED LIVER DAMAGE
HEALTHY EFFECTS OF SILYMARIN ON LIVER HISTOPATHOLOGY AGAINST ISONIAZID INDUCED LIVER DAMAGE IN RABBITS
Keywords:
INH-induced Hepatotoxicity, Drug Induced Liver Injury, Ballooning Degeneration, Necrosis, Portal Inflammation and Isoniazid
Abstract
Objectives: To observe healthy effects of silymarin on liver histopathology against
liver damage, caused by isoniazid in rabbits. Study Design: Interventional study. Setting:
Animal House of Jinnah Postgraduate Medical Centre, Karachi. Period: April to September
2013. Methods: Total 28 rabbits of weight 1-1.5kg of either sex were used in this study. Which
were divided randomly into four equal groups: Group I was control group. In group II silymarin
(50mg/kg/day orally) was administered, in group III isoniazid (50mg/kg/dayorally) was given;
and in group IV, effects of combination therapy of isoniazid and silymarin were observed. Before
starting the drug therapy, at day 0 and one day after the end of study period i.e., at day 19, body
weight of each animal was recorded. Rabbits were sacrificed on 19th day and the required liver
sample was taken for histopathological examination. The data feeding and analysis at the end
of study was done on computer package SPSS (Statistical packages of social science) version
16. Results: No mortality was recorded in any group. In group II (silymarin treated) animals in
this group exhibited no any histological changes in the hepatic lobule except few inflammatory
cells 28.5% were seen in the portal tract. The liver microscopic examination in group III
(Isoniazid treated), animals showed the disturbed architecture of the lobule. There were no fatty
changes, whereas ballooning degeneration was 42.9%, hepatocytes necrosis was 71% and
portal inflammation was 71.4% which was very severe. Animals in group IV, given combination
of silymarin and isoniazid showed the intact architecture of the hepatic lobule, in which 14.29%
ballooning degeneration, whereas necrosis of hepatocytes and portal inflammation was mild
in nature which may be due to hepatoprotective role of silymarin. Conclusion: Silymarin has
hepatoprotective effects when given in combination with isoniazid.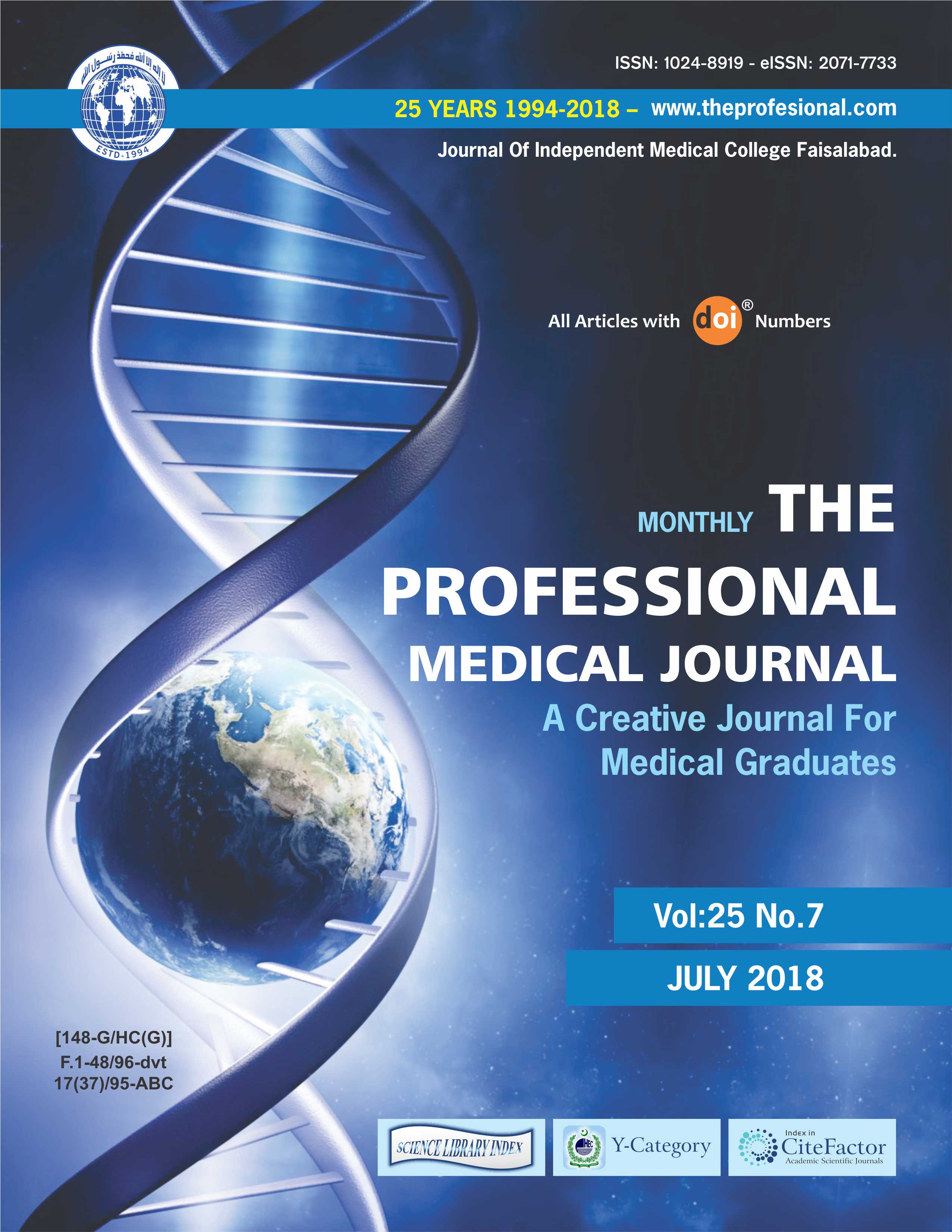 Downloads