DIABETIC NEPHROPATHY
EFFECTS OF GINGER EXTRACT ON SERUM CREATININE AND PAIRED KIDNEY WEIGHT IN ALLOXAN INDUCED DIABETIC NEPHROPATHY OF ALBINO RATS
Keywords:
Diabetes Mellitus, Kidney, Diabetic Nephropathy, Ginger, Alloxan
Abstract
Background: Zingiber Officinale Roscoe (Zingiberaceae family) is known
as Ginger. It is famous for its antioxidant properties. Objectives: To evaluate the effects of
Ginger aqueous extract on the serum creatinine and paired kidney weight in Alloxan induced
diabetic nephropathy of albino rats. Study Design: Experimental study. Period: 06 months
01-01-2013 to 30 June 2013. Setting: Anatomy Department, Sheikh Zayed, PGMI Lahore.
Materials and Methods: Diabetes mellitus was induced with Alloxan intraperitoneally (150 mg/
kg body weight) in Experimental groups B & C. Then the rats of experimental group C received
200mg/kg body weight of ginger aqueous extract by gavage daily for five weeks starting from
8th day after Alloxan injection. Results: Serum creatinine levels increased more in experimental
group B as compared to experimental group C. Group wise comparison of creatinine level
revealed that the difference among control (A group) and experimental (B & C Groups) was
significant having p-value <0.001. We observed that Paired kidney weight in experimental
group B increased as compared to control group A. Less increase in the paired kidney weight
was observed in experimental group C as compared to experimental group B. The difference
of mean paired kidney weight among three groups was significant having p-value <0.001.
Conclusion: The results of the present study indicated that the co-treatment of Ginger aqueous
extract prevented alloxan induced diabetic nephropathy in albino rats. The aqueous extract of
Ginger showed amazing results on paired kidney weight.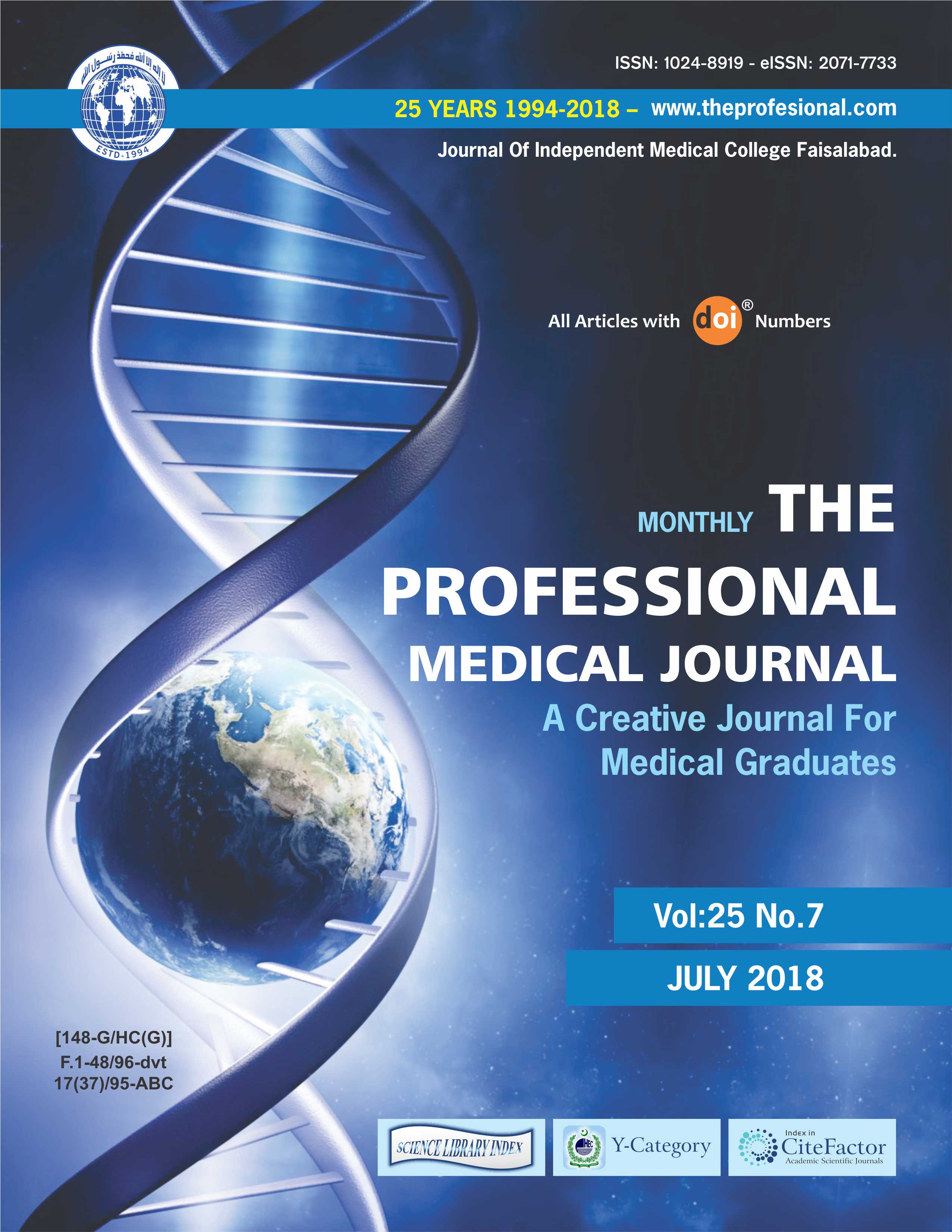 Downloads