DIABETICS IN A LOW SOCIOECONOMIC COHORT;
AN UPDATE INTO THE PATTERN OF PRESENTATION OF CARDIOMETABOLIC RISK FACTORS
Keywords:
Diabetes,, Hypertension,, Dyslipidemia,, Cardiovascular risk Factors,, Obesity.
Abstract
Objectives: To study the latest trend of cardiometabolic risk factors in diabetics
in a low socioeconomic group. Design: Cross sectional observational. Place and duration:
Three tertiary care hospitals of Karachi. June 2013 – Dec 2014. Methods: 824 type II adult
diabetic patients of both genders were included. History was taken regarding diabetes, ischemic
heart disease, hypertension, and cerebrovascular accidents. Blood pressure and BMI was
recorded. Investigations were done for dyslipidemia. SPSS 16 was used for means, frequencies
and proportions. Results: There were 276 males (33%) and 548 females (67%) with a mean
age of 52 years (±9.67). Mean duration of diabetes was 9.36 years (± 6.39). Hypertension was
present in 375 (45%) diabetics of which males were 124(33%) and females were 251(66.6%).
Frequency of hypertension in total diabetic males is 45% (125) and in females 45.6 %( 140).
Ischemic heart disease was present in 105 patients (12.7%) in which males were 45(42.8%) and
females were 60(57.1%). The male percentage of ischemic heart disease was 16.3% (45) of the
total males and females 11 %( 40). Stroke was found in 19 patients (2.3%) equally distributed in
both genders. Mean Body mass Index was 28.02 (+/- 5.31) with 135 (16.3%) being overweight
and 529 (64.2%) obese. Dyslipidemia was present in 250 (42.3%) out of 591 patients. Smoking
history taken in 614 patients showed that 73 (11.8%) were smokers and/or chewed tobacco.
Out of a total of 595 patients, 372 (62.5%) patients had metabolic syndrome. Conclusion:
There is a strong association and high prevalence of cardiovascular risk factors in diabetics in
a low socioeconomic group. Factors such as hypertension, dyslipidemia, obesity, and smoking
further multiply the cardiovascular risk ratio in diabetics.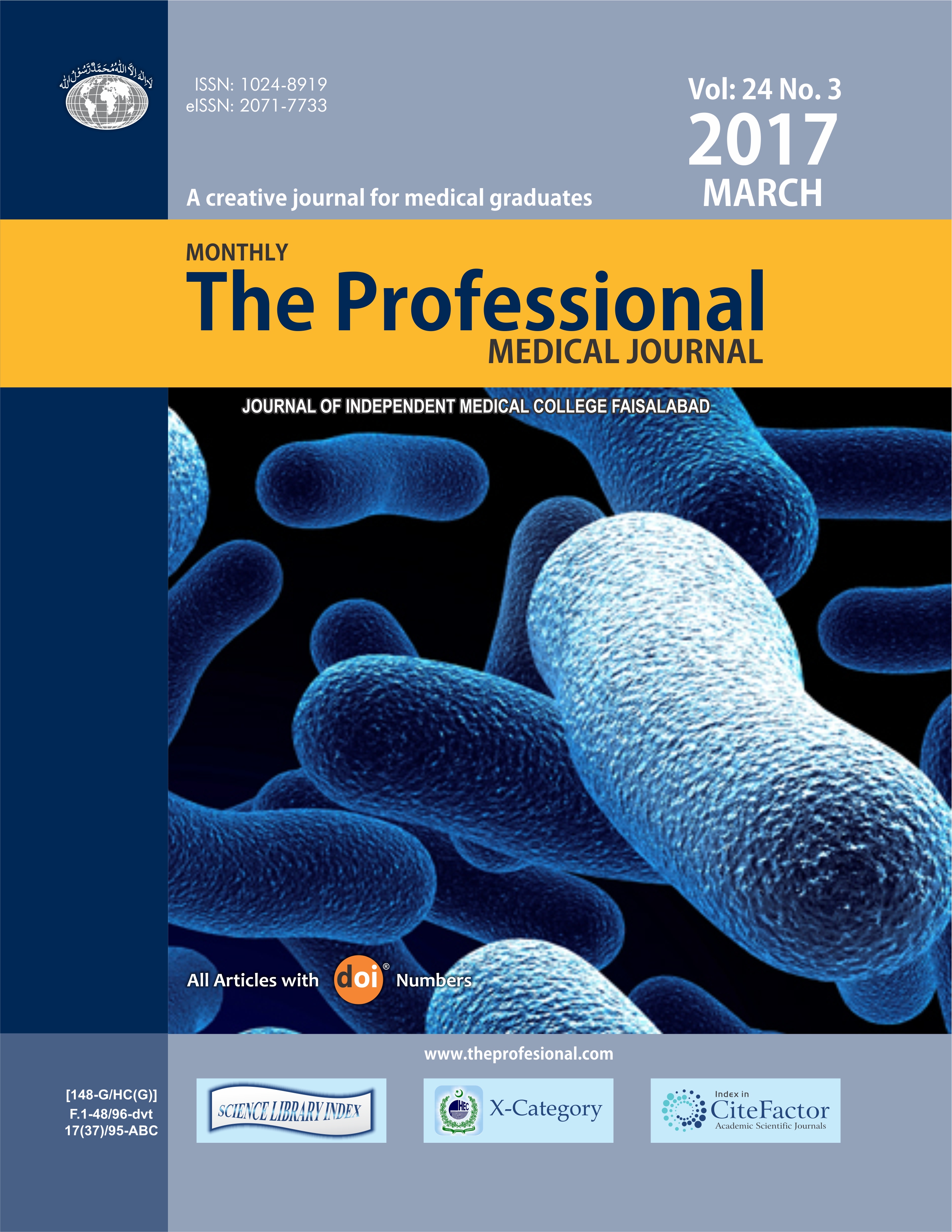 Downloads