BENIGN PROSTATIC HYPERPLASIA;
CORRELATION OF PROSTATE GLAND VOLUME WITH AGE & ANTHROPOMETRIC PARAMETERS IN PATIENTS.
Keywords:
Benign Prostatic Hyperplasia:, BPH,, Body mass index: BMI,, waist circumference: WC,, Prostate volume: PV.
Abstract
Objectives: To study the effect of anthropometric measures on benign prostatic
hyperplasia patients in a subset of Karachi population. Study Design: A cross-sectional study.
Setting: Ziauddin University Hospital, Radiology Dept, Clifton. Karachi. Method: 103 benign
prostatic hyperplasia patients was carried out. These patients were recruited from a urology
clinic. The study subjects were divided on the basis of Age groups, body mass index groups
and waist circumference groups. Result: Mean prostate volume of BPH patients was found
to be was 62.7 ± 12.5 years. Mean BMI was found to 24kg/m2. Mean waist circumference
was found to be 73.8cms. Prostate volume was found to be doubled in waist circumference
of greater than 90cm group. Conclusion: Prostate volume greatly enlarges with advancing
age. Waist circumference is the only contributing factor among other anthropometric measures
which causes growth of prostate volume.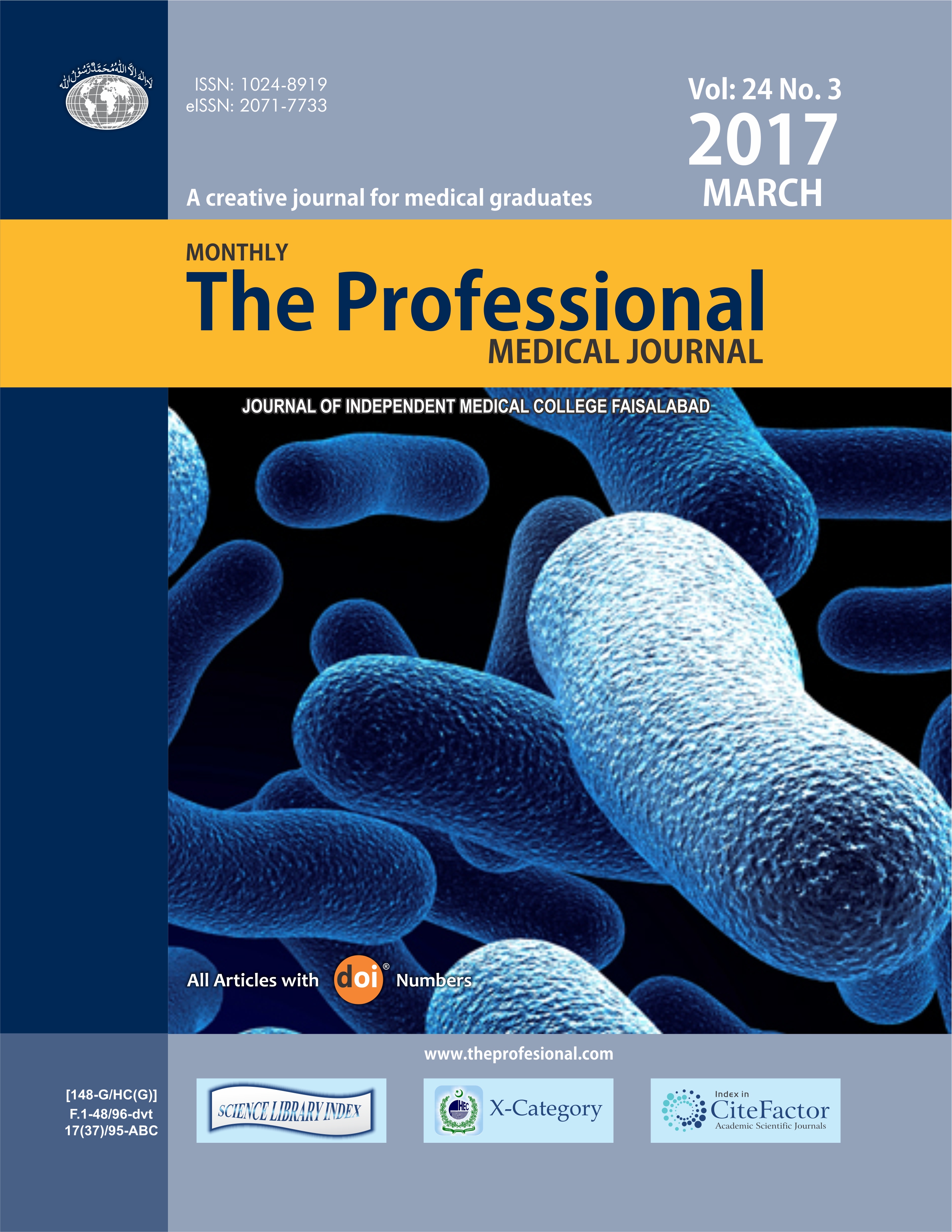 Downloads