NUTRITION IN SURGICAL PATIENTS;
ROLE OF PARTIAL PARENTERAL NUTRITRITION AND TOTAL PARENTERAL NUTRITION IN IMMEDIATE POST OPERATIVE PERIOD
Keywords:
Partial parenteral nutrition,, Total parenteral nutrition,, Complications
Abstract
Objectives: The objective of this study was to compare the frequency of
complications in postoperative patients with partial parenteral nutrition and total parenteral
nutrition in surgical wards. Study design: Randomized Controlled Trial. Setting: Department
of General Surgery of Nishtar Hospital Multan. Subjects & Methodology: In this study, sixty
patients of either gender with any abdominal surgery like primary repair of enteric perforation
and repair of duodenal ulcer perforation were eligible for this study. In PPN group patients were
given dextrose 10% in Ringer lactate solution just for 4 days. In TPN group patients got TPN
solution that has 25 kcal/kg consistently for 4 days. All supplement preparations were prepared
day by day under aseptic conditions. Infusion was performed through a central venous catheter
using an injection micro pump. Information was gathered with respect to expanded hospital
stay (> 7 days) and wound infection. Results: Age range in this study was from 20 to
40 years with mean age of 31.333± 3.67 years in PPN group while 32.200± 3.87 years
in TPN group. Wound Infection was seen 50% in PPN group as compare to 10% in TPN
group (P=0.000) while Increased Hospital Stay was seen 26.7 % in PPN group as compare
to 6.7% in TPN group (P=0.037). Conclusion: PN feeding does not appear to offer beneficial
advantage in rates of complications and it doesn't seem to diminish the length of hospital stay.
TPN instantly taking after major surgery is a reasonable parenteral feeding.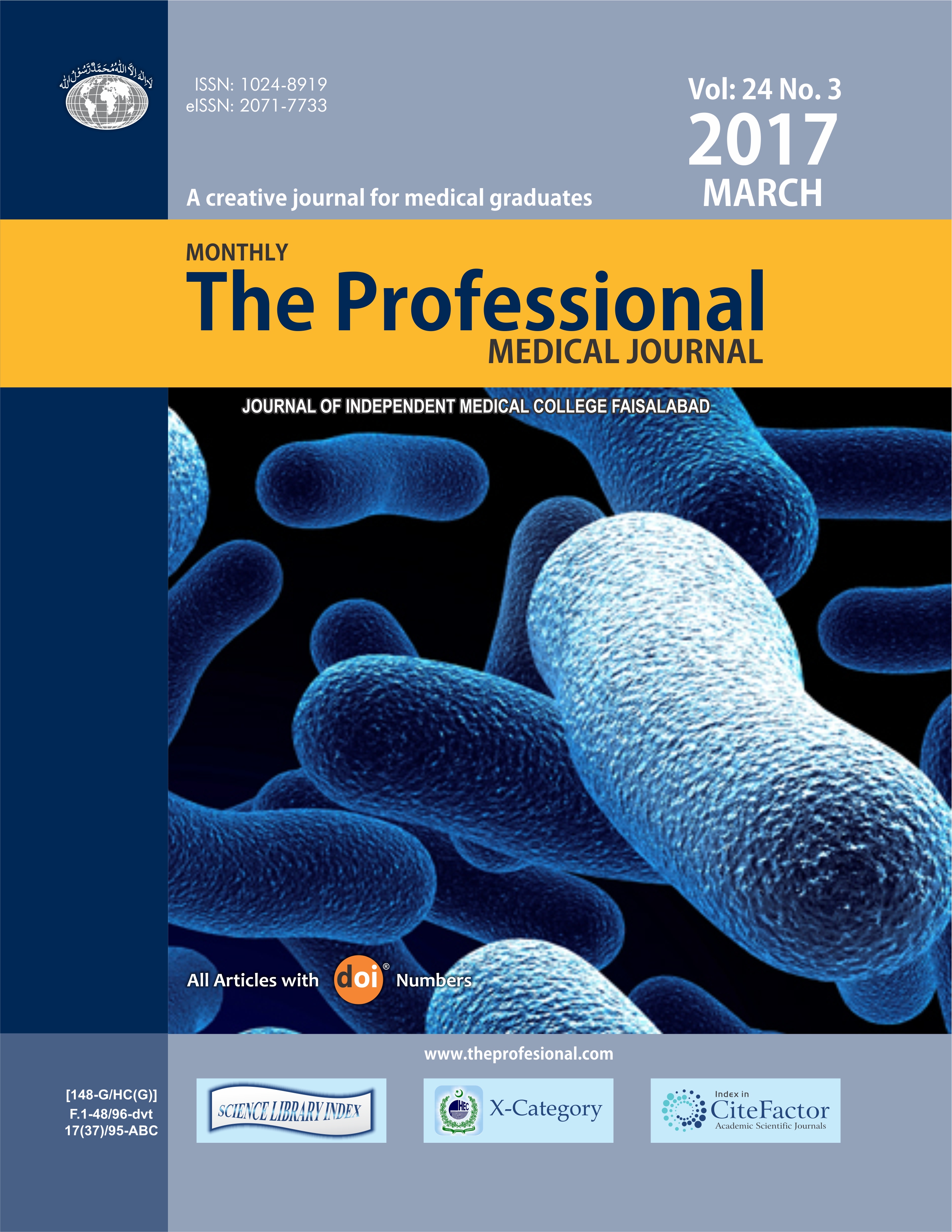 Downloads