MYOCARDIAL INFARCTION;
PROCEDURAL SUCCESS OF PRIMARY PERCUTANEOUS INTERVENTION IN PATIENTS WITH ACUTE ST SEGMENT ELEVATION
Keywords:
ST-segment elevation myocardial infarction;, primary percutaneous coronary intervention.
Abstract
Coronary artery disease is one of the major cause of mortality in the modern
world and will become the leading cause of death by 2020, percutaneous coronary intervention
has proven to be most efficient in STEMI to decrease the mortality. Objectives: This study
was designed to determine the procedural success of Primary PCI in patients with Acute ST
segment elevation Myocardial infarction. Study Design: It was an observational study. Place
and Duration: Cardiology unit of P.I.M.S, Islamabad, conducted from 2nd November 2011 to
2nd May 2012. Patients and Methods: This study included 43 patients with Acute STEMI. All
of them had primary PCI. The main outcome variable was frequency of procedural success
described as TIMI flow II or III, which was described as frequency distribution table. Results:
Procedural success was achieved among all (100%) patients. Conclusions: The procedural
success of primary PCI is high (almost successful in every case) and should be offered to the
patients with Acute STEMI whenever the facility is available.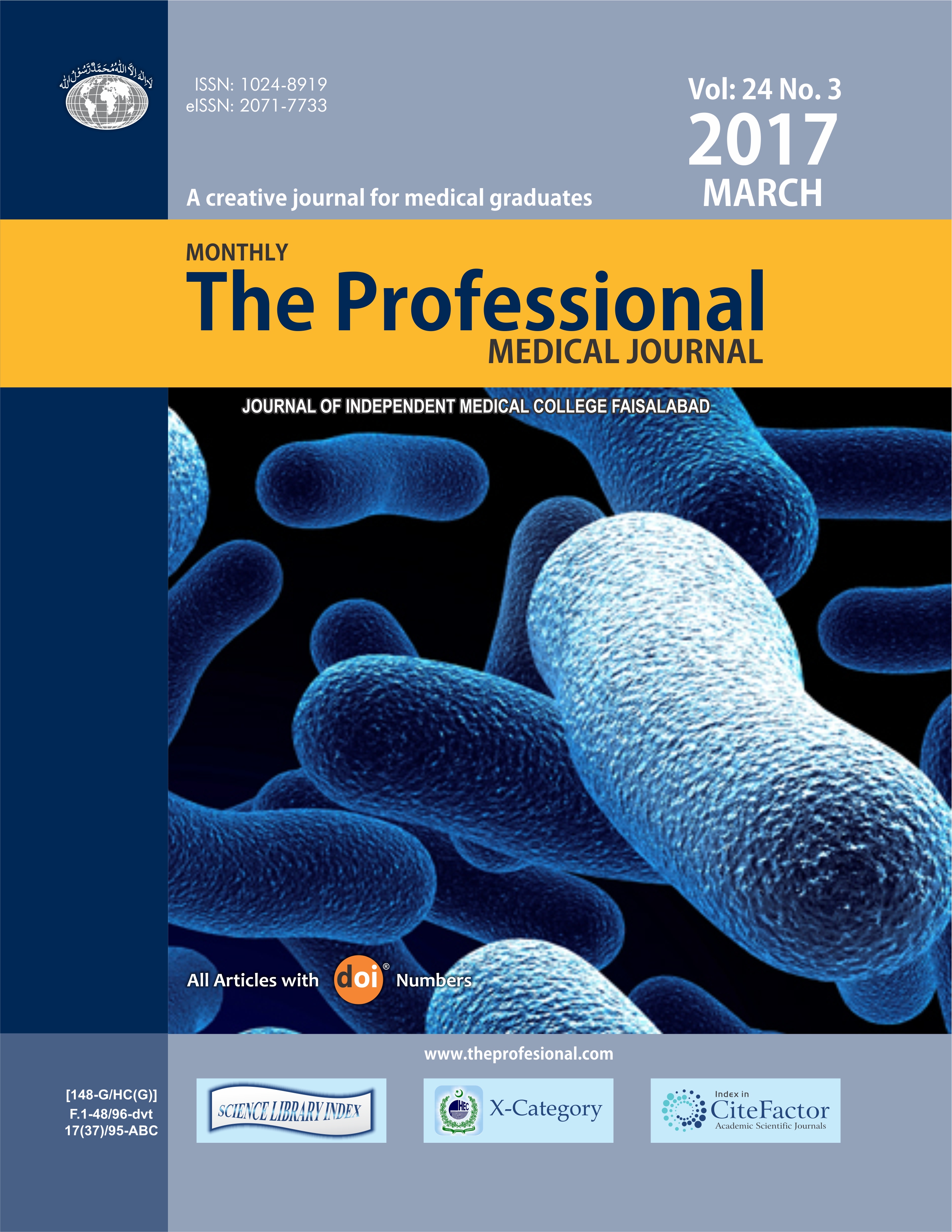 Downloads