WARM AND COLD BUPIVACAINE;
COMPARING THE EFFECT ON SHIVERING DURING INFRAUMBLICAL SURGERIES IN CHILDREN
Keywords:
Warm bupivacain,, Cold bupivacain,, Spinal anesthesia,, Shivering
Abstract
Objectives: To compare the effect of warm and cold bupivacain on shivering
during infraumblical surgeries in children under spinal anesthesia. Study Design: Randomized
control trial. Setting: Department of anesthesiology, Nishtar Medical College and Hospital,
Multan. Period: April 2015 to April 2016. Materials and Methods: A total of 62 patients were
selected for this study. SPSS version 16 was used for data analysis. Frequency and percentages
were calculated for qualitative data and mean ± standard deviation was calculated for
quantitative data. Results: There was a remarkable difference shivering score in both groups.
Mean shivering score for warm group was 1.1 ± 1.9 and for cold group it was 2.4 ± 1.2.
Effectiveness was (74%) in warm group and (19.3%) in cold group. Conclusion: There are
thermo sensory fibers in spinal cord that can induce or intensify the onset of shivering, intensity
of shivering can be reduced by using warm local anesthetic solution, so anesthetic solution
must be warm before using in spinal anesthesia.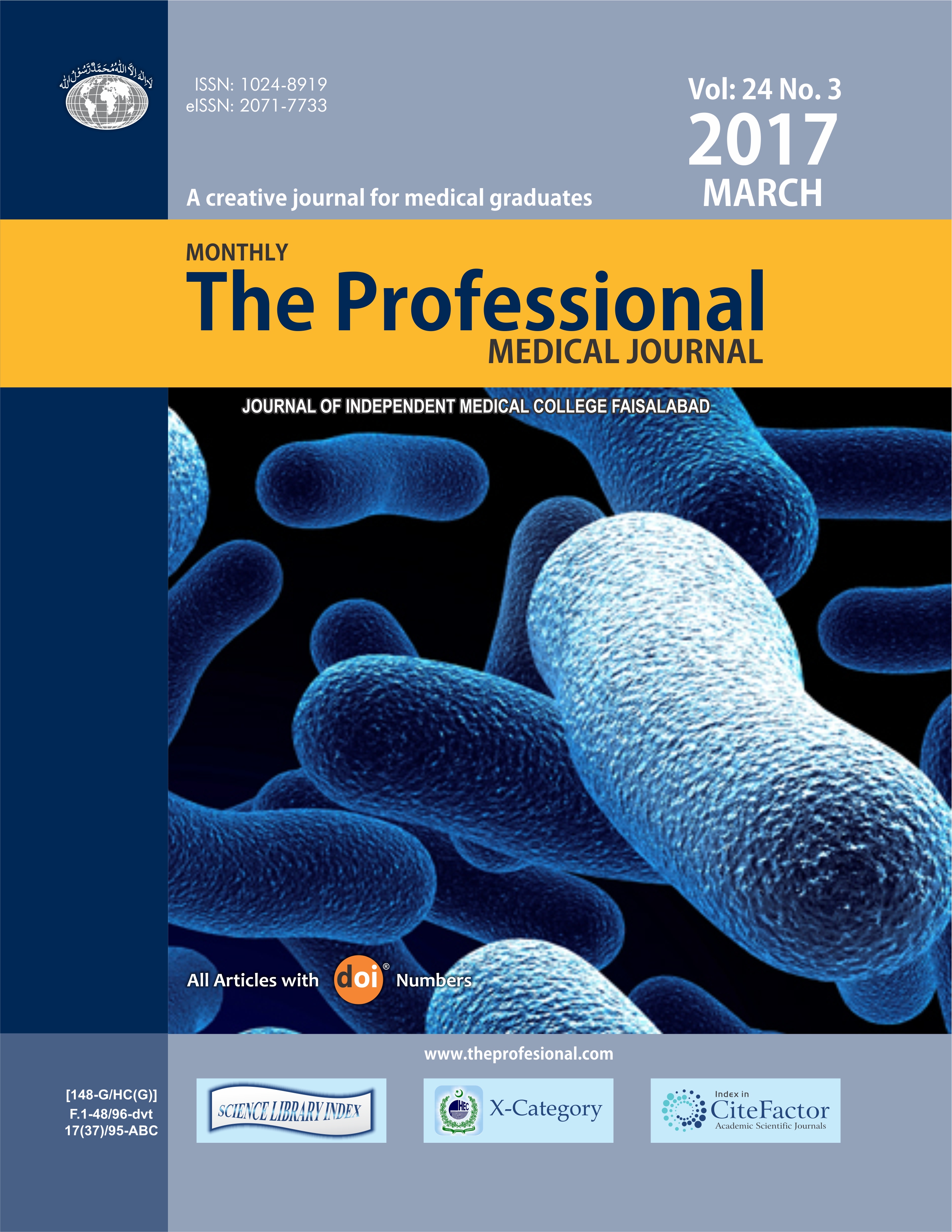 Downloads