PROFILE OF MEDICOLEGAL CASES;
ACCIDENT & EMERGENCY DEPARTMENT OF SERVICES HOSPITAL, LAHORE.
Keywords:
Medicolegal,, Blunt weapon injury,, Sexual assault,, Firearm injury,, Road traffic accidents
Abstract
Introduction: The accident and emergency department is the backbone of
every tertiary hospital because it is providing medical as well as legal services to the patients.
Objective: The aim of the study was to determine the pattern of medicolegal cases attending
accident and emergency department of Services hospital, Lahore. Study Design: Retrospective
study. Setting: Accident and Emergency Department of Services Hospital, Lahore. Period: 1st
January, 2014 to 31st December, 2014. Materials and Methods: Data of medicolegal cases
was collected regarding age, gender and type of injuries. It was collected on a pre-tested
structured proforma and statistically analyzed using SPSS version14. Results: Total number of
medicolegal cases was 2166 with male to female ratio 5.1 : 1. Commonest age group affected
was third decade (37.6%). Blunt weapon injuries (64.77%) were most common followed by
firearm injuries (9.3%) and sharp weapon injuries (8.8%) while the least common were burns
(0.2%) and poisoning (0.55%).Sexual assault was predominant in females (63.8%). Conclusion:
Documentation of medico-legal cases should be done with great care. Injury related morbidity
and mortality can be reduced by improvement in health care facilities.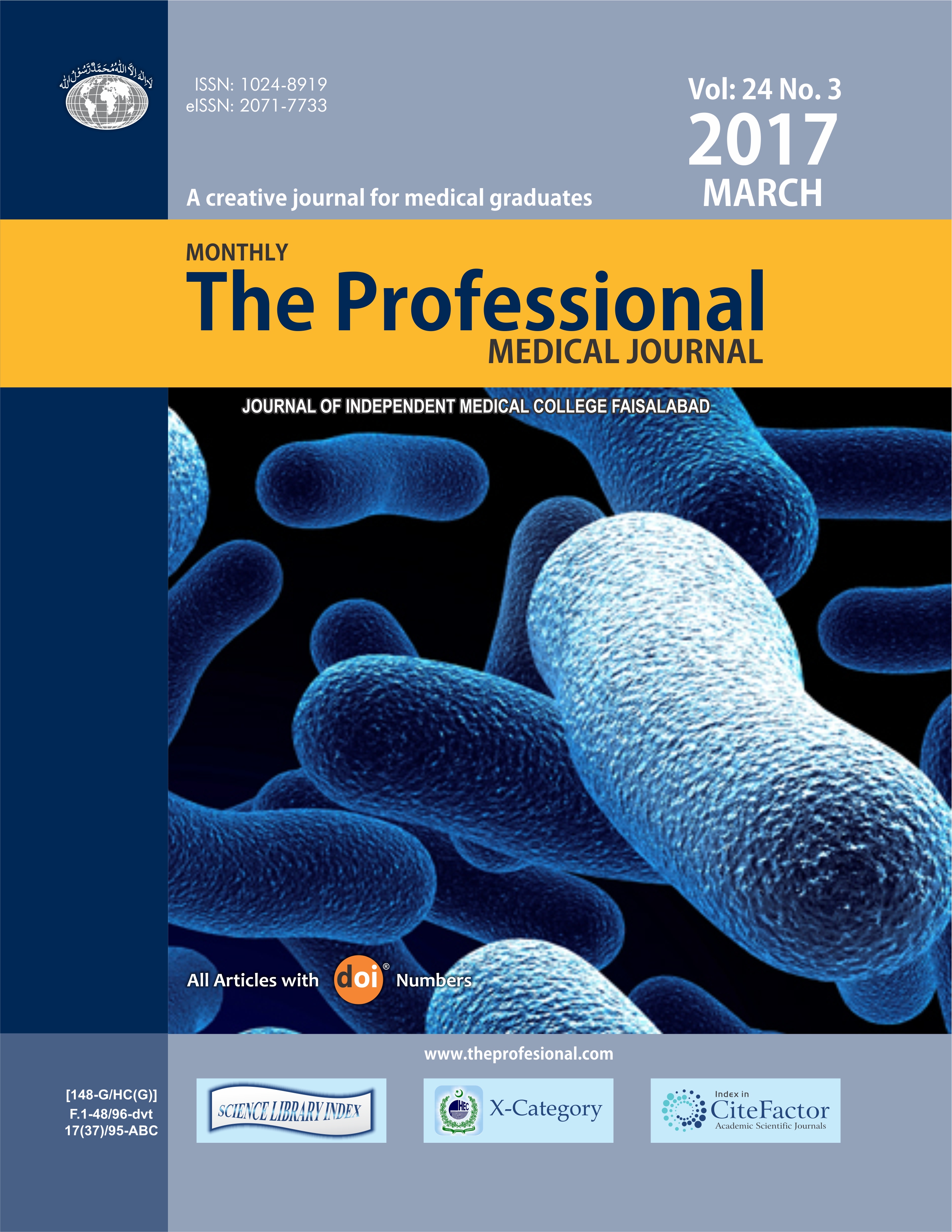 Downloads