ACUTE CORONARY SYNDROME;
FREQUENCY, CONTRIBUTING FACTORS AND TYPES IN PATIENT WITH TYPICAL CHEST PAIN
Keywords:
Acute coronary syndrome,, ST-segment elevation,, Non-ST segment elevation,, unstable angina pectoris.
Abstract
Introduction: ACS is defined as the cluster of symptoms arising due to the rapid
drop of blood flow to the heart because of coronary artery obstruction. It is stated that worldwide
around 17 million people die due to cardiovascular diseases of which half of the deaths are
reported due to ACS. Chest pain is known to be the most leading factor associated with ACS.
Objectives: To determine the frequency of acute coronary syndrome, its types and common
contributing factors in patients presenting with typical chest pain in a secondary care hospital.
Study Design: Cross sectional study. Setting: Medical Unit, PAF Hospital Mushaf Sargodha.
Period: October 2013 to March 2014. Methodology: A total of 280 patients of either gender,
aged 20 to 80 years presented with typical chest pain with or without conventional risk factors
were included in the study. Results: Majority (68.9%) was males and 31.1% were female. Acute
coronary syndrome was observed in 131(46.8%) patients. Out of these 131 patients, 55% had
NSTEMI, 28.2% had unstable angina and 16.8% had STEMI. A higher proportion of females
were found to have ACS as compared to males (75.9% vs 33.7%, P-value<0.0001). Out of
131 patients, 40.5% were diabetic, 29.8% were hypertensive 16% were hyperlipidemic, while
13.7% were smokers. Conventional risk factors except smoking were observed more in females
as compared to males. Conclusion: Majority of patients with acute coronary syndrome were
females and diabetic. NSTEMI was the most common type of ACS. Prevalence of conventional
risk factors was found more in females with ACS.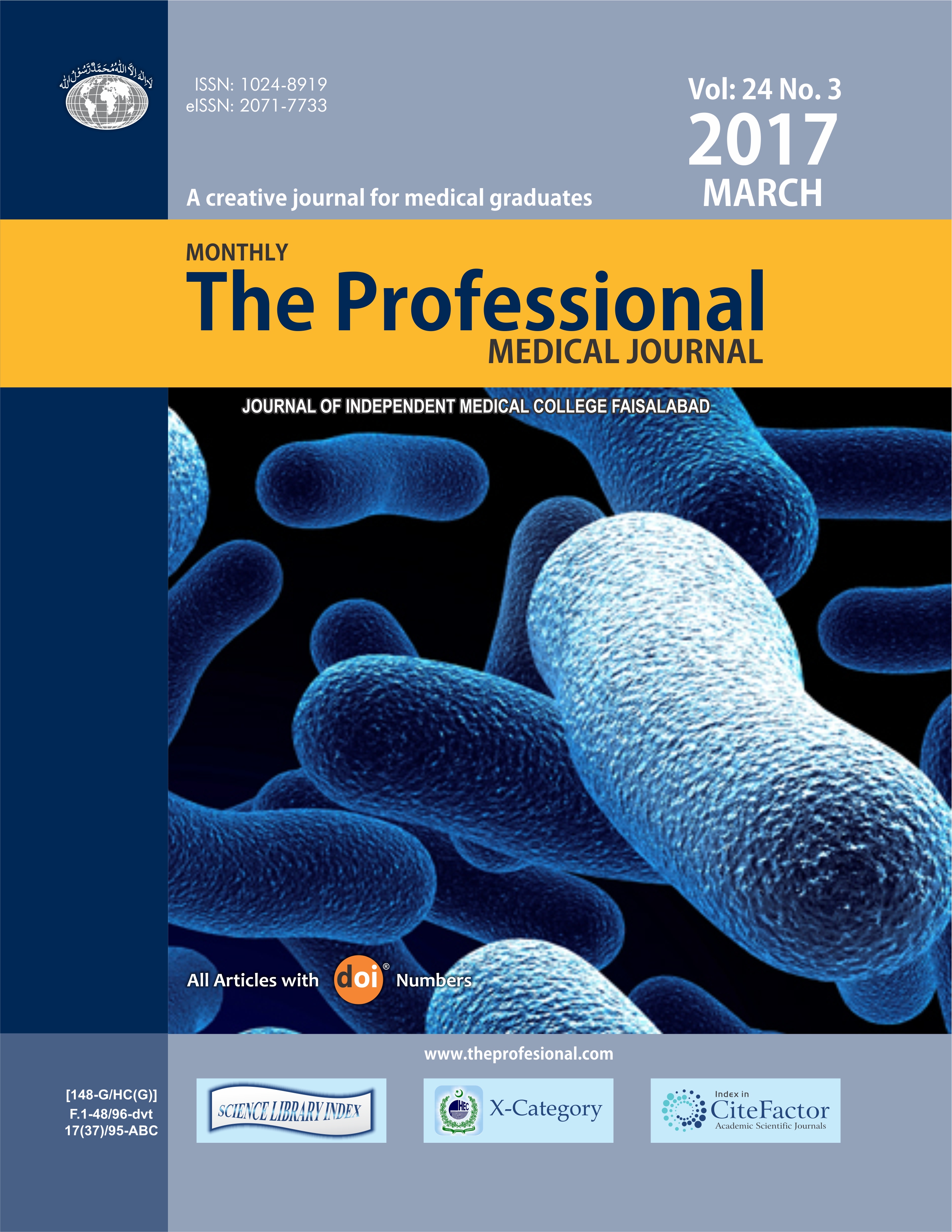 Downloads