CURCUMA LONGA
CURCUMA LONGA AGAINST CARBON TETRACHLORIDE INDUCED LIVER INJURY: A BIOCHEMICAL AND HISTOPATHOLOGICAL EXPERIMENTAL STUDY
Keywords:
Carbon Tetrachloride, Liver Injury, Curcuma Longa, Rat
Abstract
Objectives: To analyze the hepatoprotective effects of Curcuma longa (CL)
against carbon tetrachloride (CCl4) induced chemical injury in experimental rats. Study Design:
Experimental study. Setting: Indus Medical College in collaboration with Animal house of Sindh
Agriculture University Tando Jam. Period: March 2016 to August 2016. Methodology: Sixty
adult male rats were selected according to inclusion and exclusion criteria. Rats were divided
randomly into 3 groups – as group A. controls, group B – received CCl4 and group C- received
CCl4 + CL orally. Blood samples were taken after 4 weeks of therapy by cardiac puncture.
5μ thick liver tissue sections were stained for light microscopy examination. Analysis of data
was performed on Statistix 9.0 (USA) at statistical significance of p-value ≤ 0.5. Results: Liver
cell biochemical markers of injury and histopathological examination show the Curcuma longa
is effective against carbon tetrachloride induced liver injury (P <0.05). Liver histology was
improved by the curcuma longa therapy. Conclusion: Liver aminotransferase and histology
were improved significantly by the curcuma longa therapy in carbon tetrachloride induced liver
injury.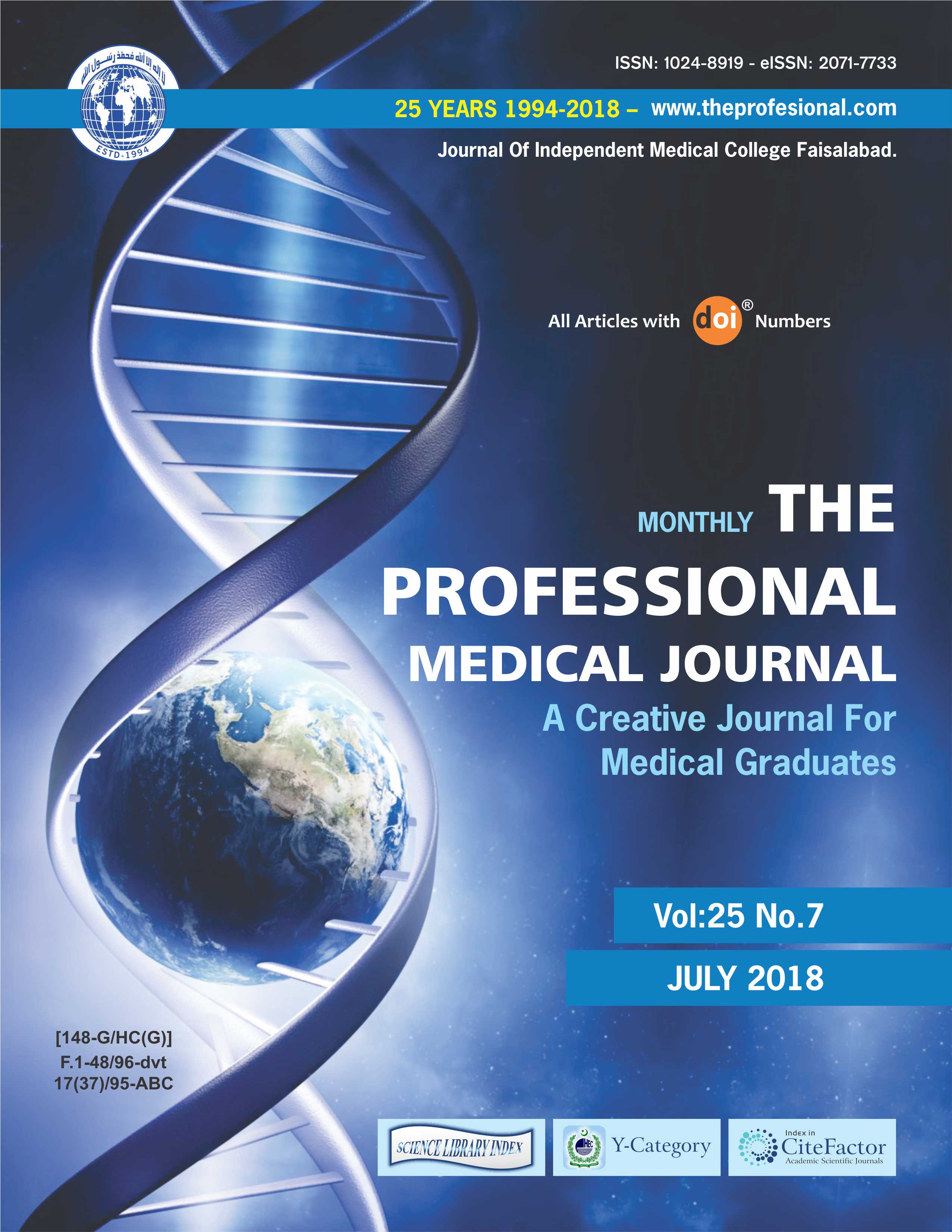 Downloads