CORONARY ARTERY ECTASIA;
PREVALENCE AND CLINICAL CHARACTERISTICS: EXPERIENCE FROM A SINGLE CARDIAC CENTER
Keywords:
Ectasia,, Angina,, Infarction,, Coronary artery.
Abstract
Background: Coronary artery ectasia (CAE) is well-recognized but relatively
uncommon finding during diagnostic coronary angiography. Coronary artery ectasia is defined
as a segment of coronary artery that is 1.5 times more dilated in diameter than the nearby
segments. Its clinical presentations are unstable angina, coronary vasospasm, and acute
myocardial infarction. Objectives: To determine the clinical characteristics, presentation and
treatment in patients with documented coronary artery ectasia in a single Cardiac Centre
at Faisalabad City Pakistan. Study Design: Retrospective descriptive study. Materials and
Methods: This was a single center retrospective, descriptive study. Patients of either gender
with age 21-70 years who had coronary angiography at Faisalabad Institute of Cardiology
Faisalabad were included in the study. Coronary angiograms performed from April 2013 to
December 2016 were reviewed. Patients fulfilling inclusion and exclusion criteria were enrolled.
Clinical and angiographic profiles of the patients having coronary ectasia were retrieved
from hospital record. Clinical profile included: age, gender and cardiovascular risk factors.
Angiographic profile; prevalence of coronary ectasia, type of ectasia, associated obstructive
disease and coronary vessel involved were noted. Results: Total 22235 patients under went
coronary angiography from April 2013 to December 2016 at Faisalabad Institute of Cardiology
Faisalabad. Out of 22235, 16913(76%) were male and 5322(24%) were female. Coronary artery
ectasia (CAE) was observed in 1044(4.7%). Out of 1044, 931(89%) were male and 113(10.9%)
were female patients. Mean age of study population was 49.5 ± 11.8 years. 368(31.97%) patients
with CAE were in age group of 51-60 years followed by age group 41-50 years. 672 (64.36%)
were hypertensive, 433 (41.7%) were diabetics, smoker were 574(54.98%). 442(42.33%)
patients presented with ST elevation MI. 750 (71.84%) patient had mild Ectasia, 155 (34.87%)
were suffering from severe coronary Ectasia. 364 (34.87%) patients had associated obstructive
coronary artery disease. LAD was most commonly involved vessel in 392 (37.50%) followed by
right coronary artery in 323 (30.94%). Type I ectasia was documented in 34.92%. Conclusions:
In our study prevalence of CAE was 4.7%. CAE was more common in male, hypertensive,
smokers and patients with Hyperlipedemia. Most common pattern of CAE was Type I and
isolated ectasia without coronary artery obstruction. Left anterior descending artery was the
most commonly involved vessel in ectasia followed by RCA.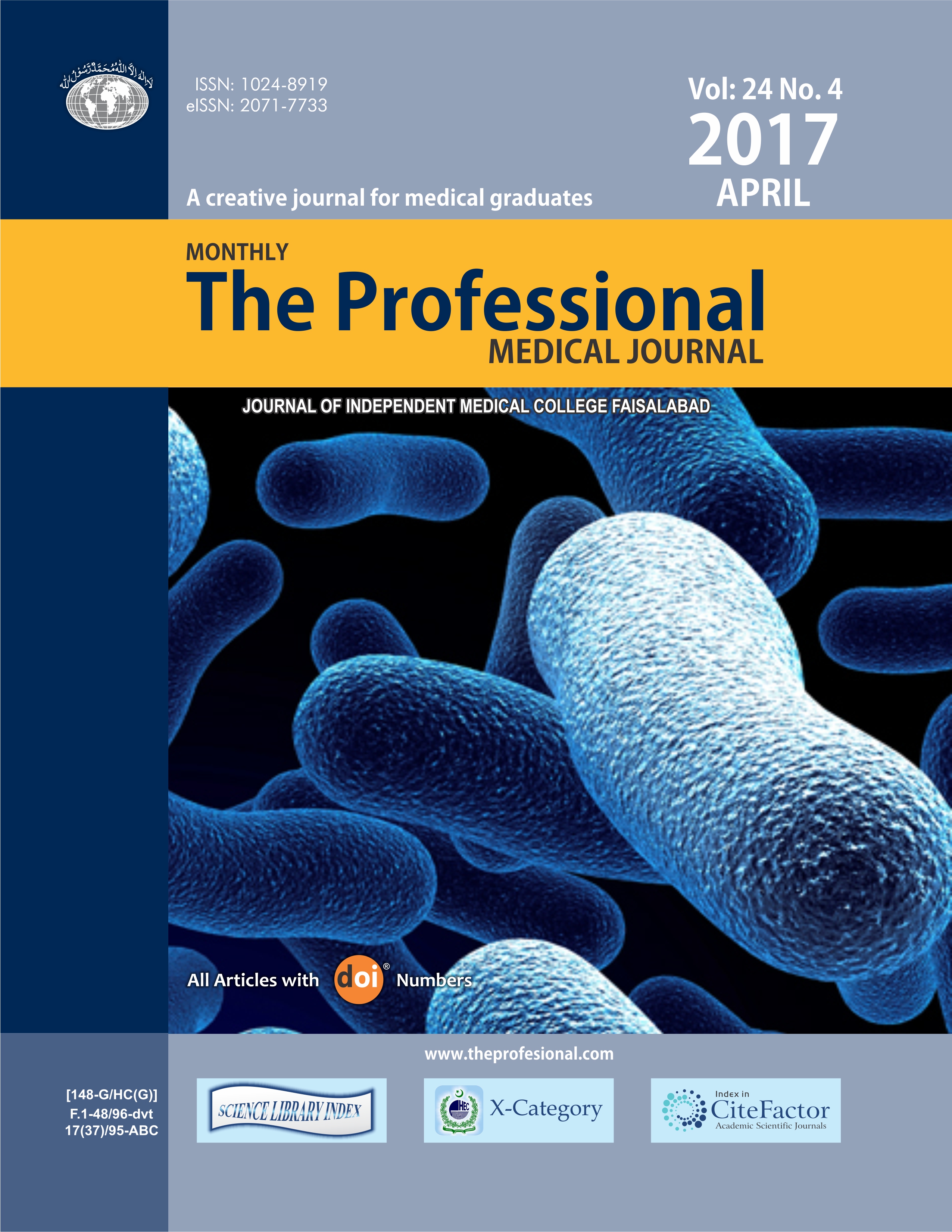 Downloads