INDUCTION OF LABOUR;
COMPARISON OF OUTCOME OF PLANNED INDUCTION VERSUS EXPECTANT MANAGEMENT IN GESTATIONAL HYPERTENSION BETWEEN 36 TO 40 WEEKS
Keywords:
Gestational hypertension,, induction of labour,, expectant management.
Abstract
Objectives: To compare maternal outcome in planned induction of labor
versus expectant management in pregnancy induced hypertension between 36 to 40 weeks of
gestation. Study Design: Randomized controlled trial. Setting: Obstetrics and Gynecology Unit
II of Nishter Hospital Multan. Period: January 2016 to July 2016. Materials and Methods: One
hundred and thirty six (136) women with diagnosis of mild pregnancy induced hypertension,
having gestational age 36 to 40 weeks were selected for this study. The selected patients were
allocated randomly into two equal groups i.e. Group A (Induction group) & Group B (Expectant
group). The primary outcomes of this study were rate of cesarean section delivery and
development of severe pre-eclampsia. Independent sample t-test was used to compare age
between the groups. Chi-square test was used to compare age groups and study endpoints
between the groups. Results: Mean gestational age at the time of delivery was 38.3 ± 0.75
weeks for group A and 39.2 ± 0.55 weeks for group B (P-value >0.05). Mode of delivery was 52
(76.47%) patients by vaginal and 16 (23.53%) by caesarean section in group A. While in group
B, out of 68 deliveries, 40 (58.82%) patients delivered by vaginal and 28 (41.18%) by caesarean
section (p-value <0.05). Regarding maternal outcomes, severe pre-eclampsia occurred in 05
(7.35%) women of group A while in group B, it was noted 15 (22.05%) women (p-value<0.05).
The final outcome was considered satisfactory in 76.47% patients in Induction group regarding
vaginal delivery and severe pre-eclampsia while in Expectant group satisfactory outcomes were
achieved in only 23.53% women (p-value <0.05). Conclusion: Induction of labour is associated
with improved maternal outcome in terms of caesarean section and pre-eclampsia in women
with mild PIH beyond 36 weeks of gestation as compared to the expectant management.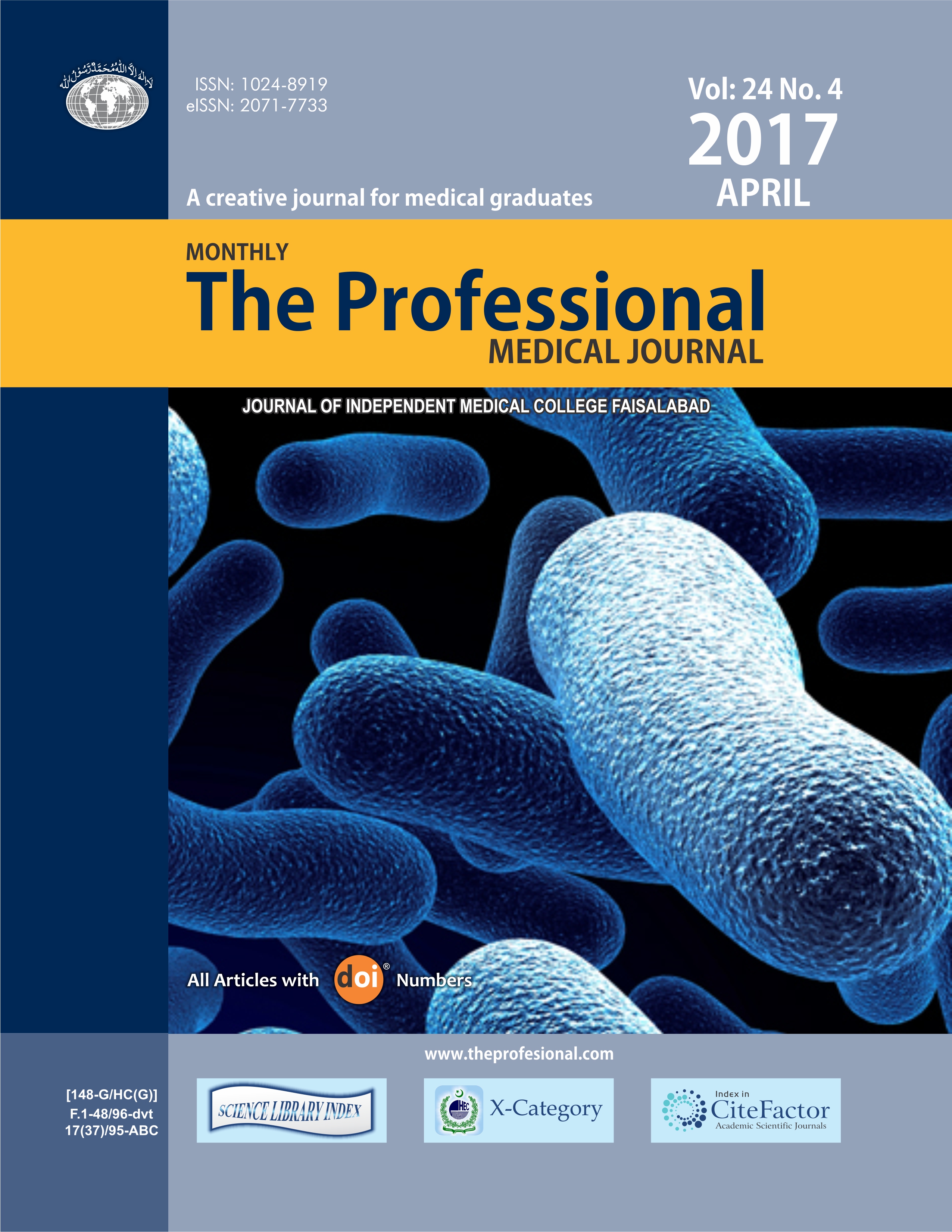 Downloads