SPINAL DYSRAPHISM;
FREQUENCY OF RARE CASES OF SPINAL DYSMORPHISM IN VIEW OF MRI FINDINGS
Keywords:
Spinal,, dysraphism,, MRI,, tethered cord,, myelomeningocele,, diastematomyelia.
Abstract
Introduction: MRI plays an important role in characterising spinal dysraphisms.
The reason behind this is quality of MRI showing very high contrast resolution of soft tissues
and the ability to detect fat in the lesion.T2 weighted images provide excellent contrast
between the sub-arachnoid spaces and neural tissue while evaluating spinal dysraphisms.
Objectives: To determine the frequency of rare disorders of spinal dysraphism in view of MRI
findings of spinal dyspharism patients. Study Design: retrospective. Duration: the study was
conducted from 1st September 2015 to 30th November 2015. Settings: Radiology department,
Allied hospital Faisalabad. Methods: A total of 20 consecutive pediatric age group patients
presented with clinical suspicion of spinal dysraphism were included. MRI L/S spine was carried
out on 1.5Tesla Philips and diagnosis of various disorders of spinal dysraphism was made.
Conclusion: MRI is the first choice examination for the detection of occult spinal dysraphism.
Its timely diagnosis improving surgical & medical outcome as well as better & long term care
of patients with spinal dysraphism. Majority of patients in the current study had tethered cord
(75%), myelomeningocele (20%), myelocele (10%), lipomyelocele (10%) Dermal sinus tract
(10%) & diastematomyelia (10%) followed by associated spinal lipomas (5%), caudal agenesis
(5%) & anterior meningocele (5%).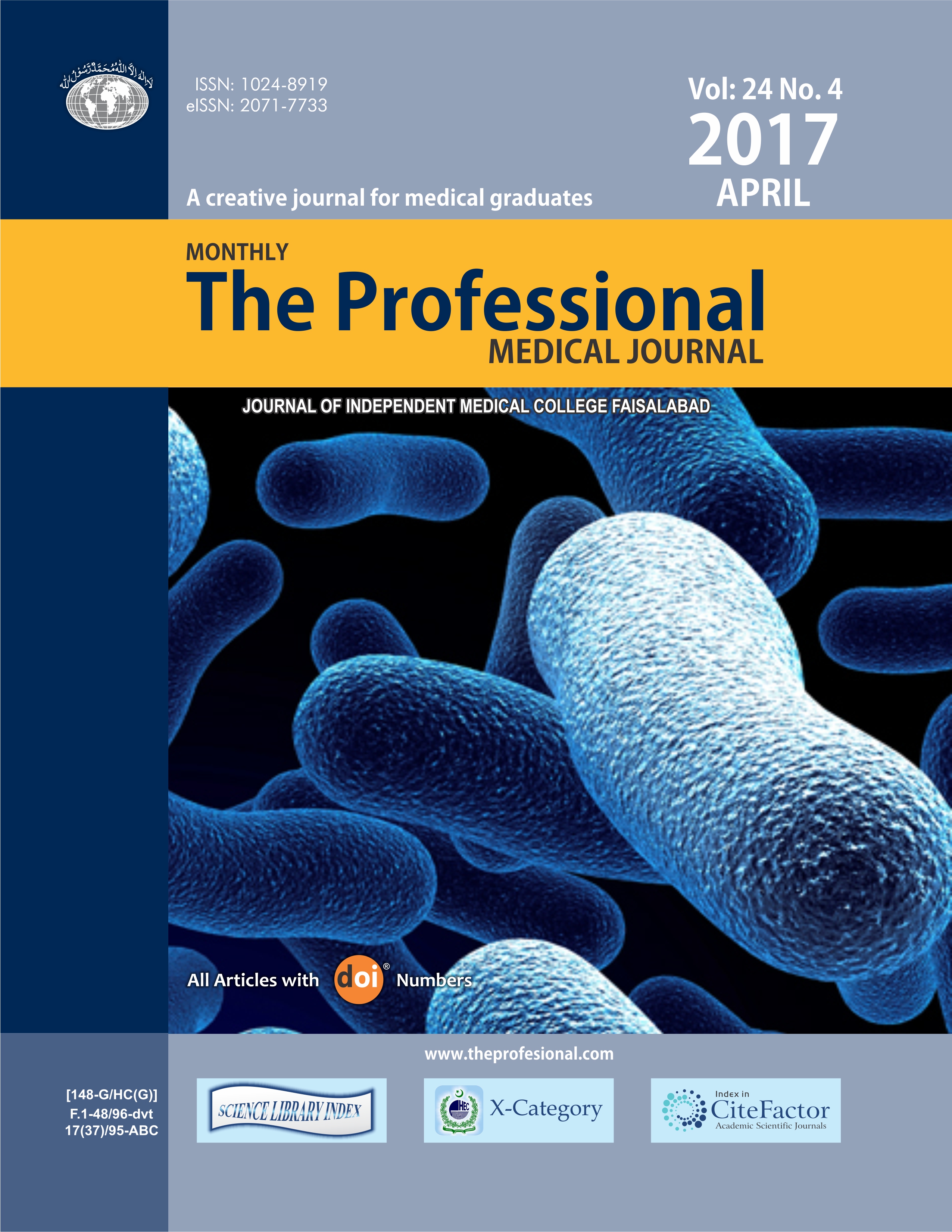 Downloads