METHOTREXATE;
OUTCOME IN THE TREATMENT OF PLAQUE PSORIASIS
Keywords:
Methotrexate,, Plaque psoriasis,, efficacy
Abstract
Objectives: To determine the efficacy of methotrexate as a treatment option for
plaque psoriasis. Study Design: Cross sectional study. Setting: Dermatology Department, of
Liaquat University hospital Hyderabad. Period: 6 month duration from January 2016 to June
2016. Material & Methods: All the cases more than 20 years of the age having severe-tomoderate
chronic plaque psoriasis were selected in the study. All the patients were underwent
complete medical history and clinical examination. All the patients with history of severe
comorbidities were not included. All the patients were underwent oral methotrexate treatment.
All the information as: disease duration, involved site and plaque size was recorded. Efficacy
was assessed according to PASI score on starting and after 12 weeks. Results: Patients' mean
age was 40.73 years. Male were found in the majority 75.50%, while 24.50 % were female. In
this study mean duration of disease was 7.38 + 3.46 months and mean duration of plaque size
was 6.63+ 2.07. Commonest site involved in psoriasis was scalp+elbow seen in 27(55.1%).
Psoriasis show significant good outcome after treatment of methotrexate, 9 patients did not
competed their treatment in remaining 40 cases starting PASI score was 11.97+1.40 and after
12 weeks treatment significantly decreased as 6.48+2.45 and mean of clearance time was
8.10+2.02 weeks. Conclusion: Methotrexate showed significant satisfactory results in the
therapy required for plaque psoriasis as well as enhanced quality of life.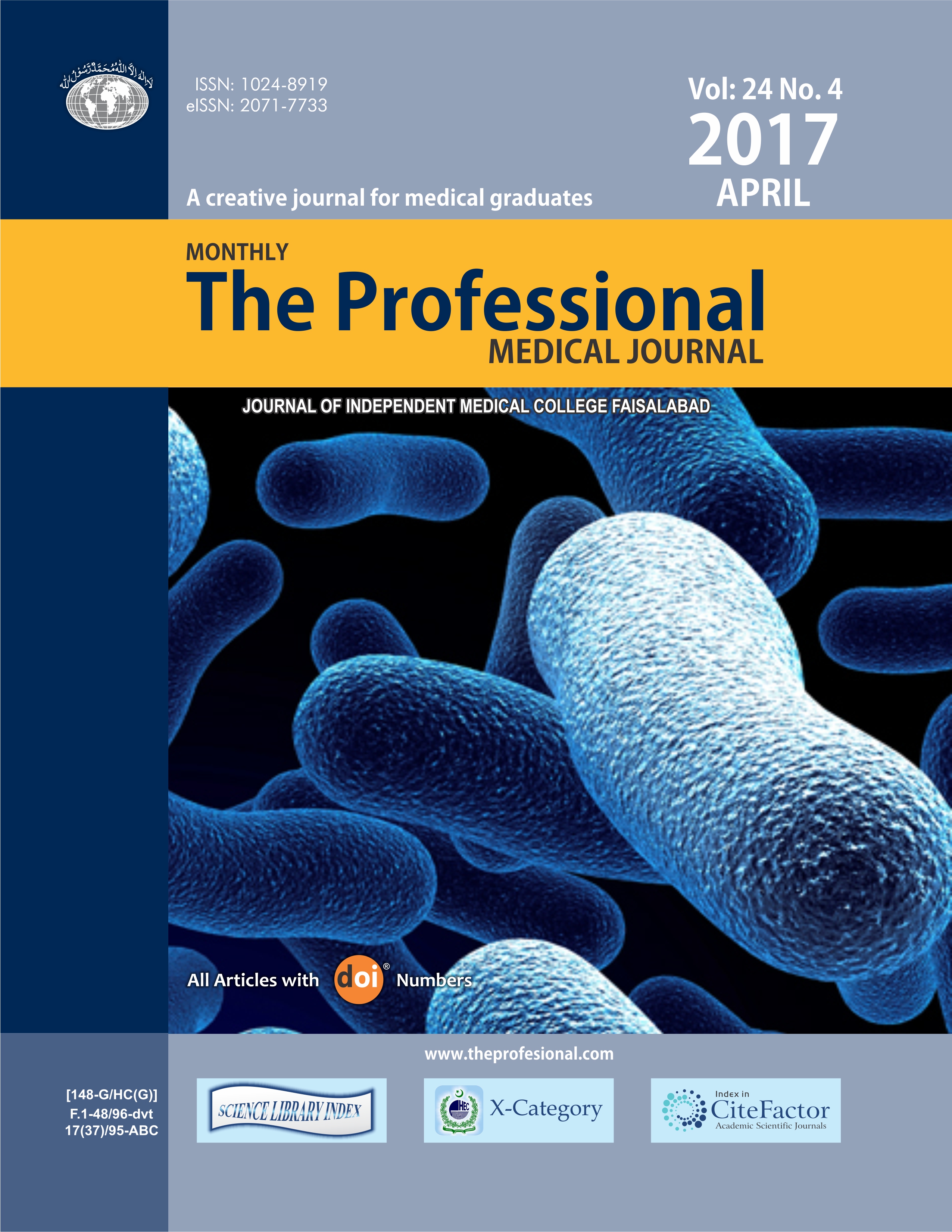 Downloads