VISUAL OUTCOME IN DIABETIC MACULAR EDEMA AFTER GRID LASER TREATMENT
Keywords:
Clinical Significant Macular Edema (Csme), Grid Laser Photo Coagulation
Abstract
Regarding the causes of blindness, Diabetic retinopathy is a one the major
cause of blindness in all types persons from both industrialized and developing countries.
Due to inadequate eating habits, prevalence of diabetic retinopathy is increasing. Both focal
and diffuse leakage from retinal capillaries can cause Diabetic macular edema. Various
treatment modalities for macular photocoagulation are focal laser, Grid laser and modified grid
used in patients having diabetic macular edema Study Design: Prospective, interventional,
noncompetitive case series. Setting: Department of Ophthalmology, Allied Hospital and
Department of Ophthalmology, Divisional Headquarter Hospital Faisalabad. Period: One year
from April 2012 to April 2013. Materials and Methods: A total of 200 eyes of 200 patients
with clinical significant macular edema that met the inclusion criteria were enrolled. Results: In
this study, 200 patients with diabetic macular edema were studied. Of these 121 (60.5%) were
males and 79 (39.5%) females with mean age of 38.52 years (SD 7.512, Range 25-50 years).
All patients had diffuse, clinically significant macular edema at baseline for which they had
received grid laser photocoagulation. Discussion: In recent past number of diabetic patients
all over the world has increased that has caused increase incident of diabetic retinopathy .So
in patients having diabetic retinopathy, macular edema can cause deterioration in visual acuity
during any stage of diabetic retinopathy. The pathogenesis of Diabetic macular edema (DME)
is the disruption of inner blood – retinal barrier that is known to be associated with metabolic
alteration affecting the retinal pigment epithelium or retinal vascular endothelium. Focal and/or
grid laser photocoagulation is being considered as the treatment of DME. Conclusion: Macular
photocoagulation was found to be an effective method of treatment for CSME among diabetic
patients, which has resulted in a positive visual outcome in 87% of the patients (stable and
improved vision).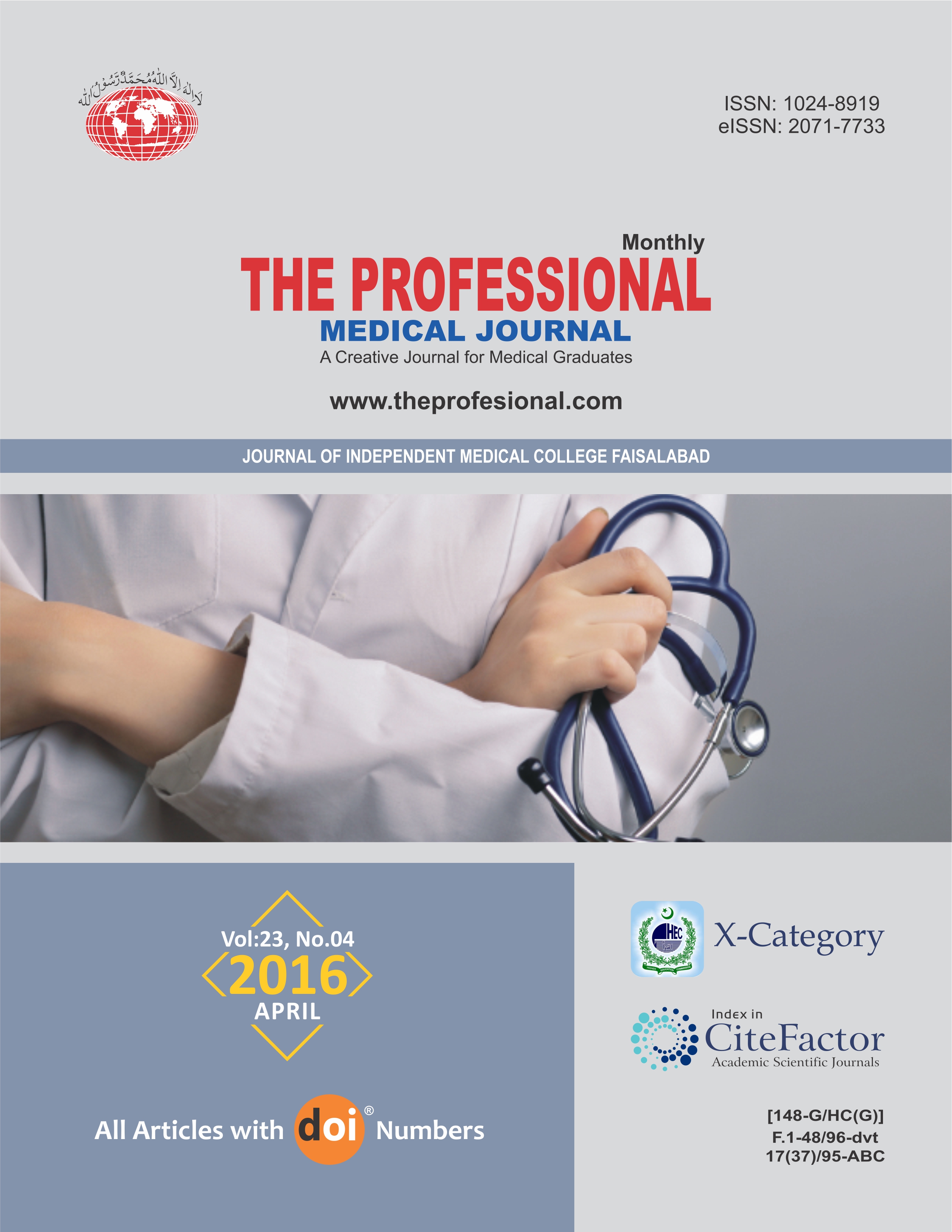 Downloads