LAPAROSCOPIC EVALUATION OF TUBAL FACTORS IN INFERTILE PATIENTS
Keywords:
Laparoscopy, tubal factors, infertility
Abstract
Objective: To evaluate tubal factor in infertility by Laparoscopy. Study
design: Retrospective study. Setting: Department of Gynae and Obstetrics. Independent
University Hospital, Faisalabad. Period: 01-Jan-2013 to 31-Dec-2015. Material and methods.
Retrospective collection of data by convenience sample technique. Results: 52 patients
underwent laparoscopy during the study period. Most patents 19(66%) were in age group of 31-
35 yr. 29 (55%) had infertility of 9-15 yrs. 14(27%) had bilateral tubal block. 9(17%) had unilateral
block. 8(15%) had peritubal adhesions. 21(40%) had healthy & patent tubes. Tubal blockade
was more frequent in patients with secondary infertility (48%). Regarding complications, 4(4.6%)
had pyrexia, 2(3.8%) had nausea & vomiting. 3(5%) had wound infection while none had any
damage to bowel or blood vessels. Conclusion. Laparoscopy is a safe and effective diagnostic
tool in evaluating tubal status of infertile patients.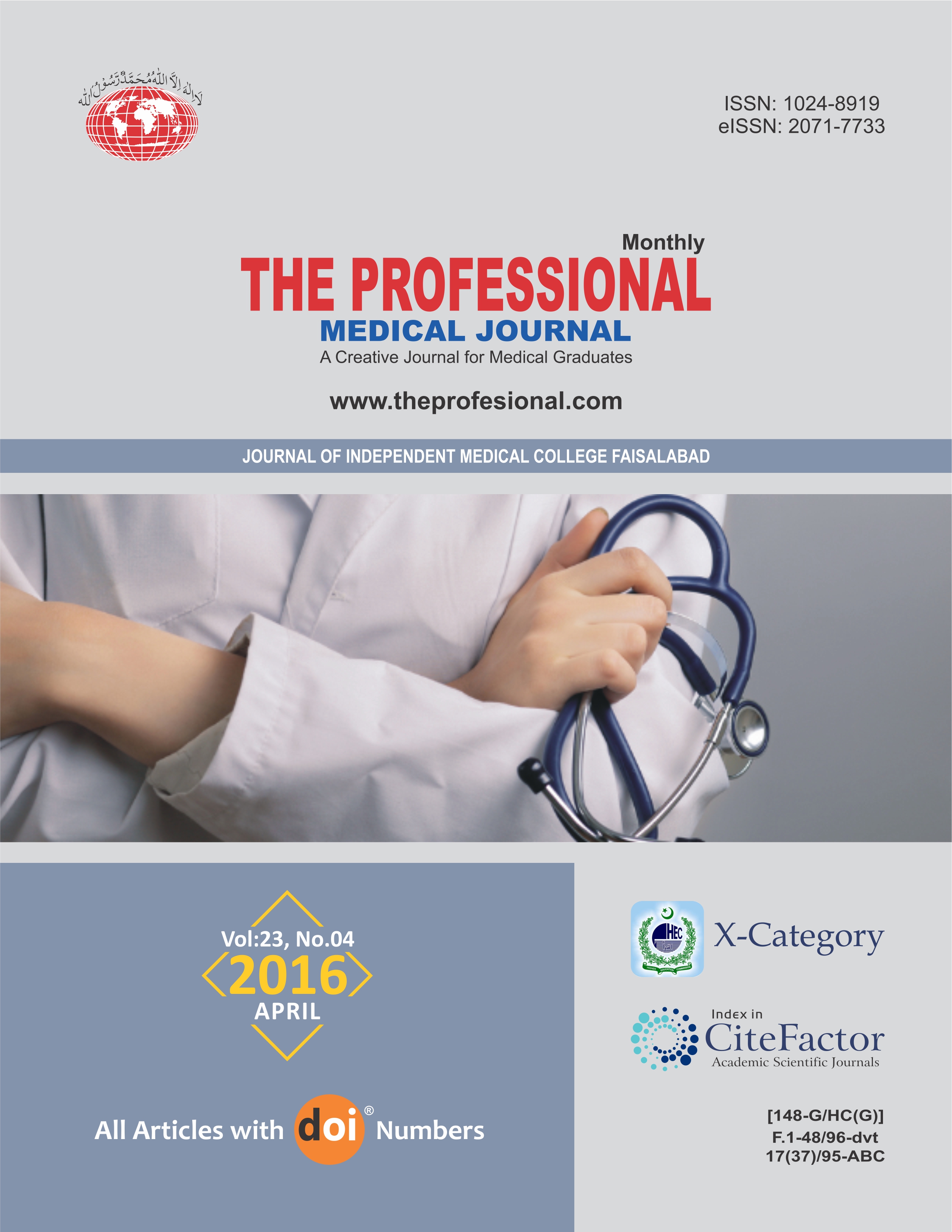 Downloads