INTUBATION IN OBESE PATIENTS
DIAGNOSTIC ACCURACY OF NECK CIRCUMFERENCE TO THYROMENTAL DISTANCE RATIO FOR DIFFICULT INTUBATION IN OBESE PATIENTS
Keywords:
Obesity, Difficult Intubation, Neck Circumference to Thyromental Distance Ratio, Intubation Difficulty Scale
Abstract
Objectives: To determine the diagnostic accuracy of ratio of neck circumference
to thyromental distance to predict the difficult intubation in obese patients by using Intubation
difficulty scale as gold standard. Study Design: Cross-sectional study. Place and Duration
of Study: Jinnah Hospital, Department of Anesthesia, Lahore from August 2013 to July 2014.
Methodology: 250 patients were included. Ratio of neck circumference to thyromental distance
was measured during preoperative assessment in all patients. Results: There were 59.2% males
and 40.8% females with mean age of patients was 37.13+11.64 years. 19.2% patients showed
difficult intubation and 80.8% easy. Sensitivity of NC/TM was 89.58% and Specificity 72.77% with
positive predictive value of 43.88% and Negative predictive value of 96.71%. Conclusion: Neck
circumference to thyromental distance ratio is sensitive method for determining the difficult
intubation among obese patients.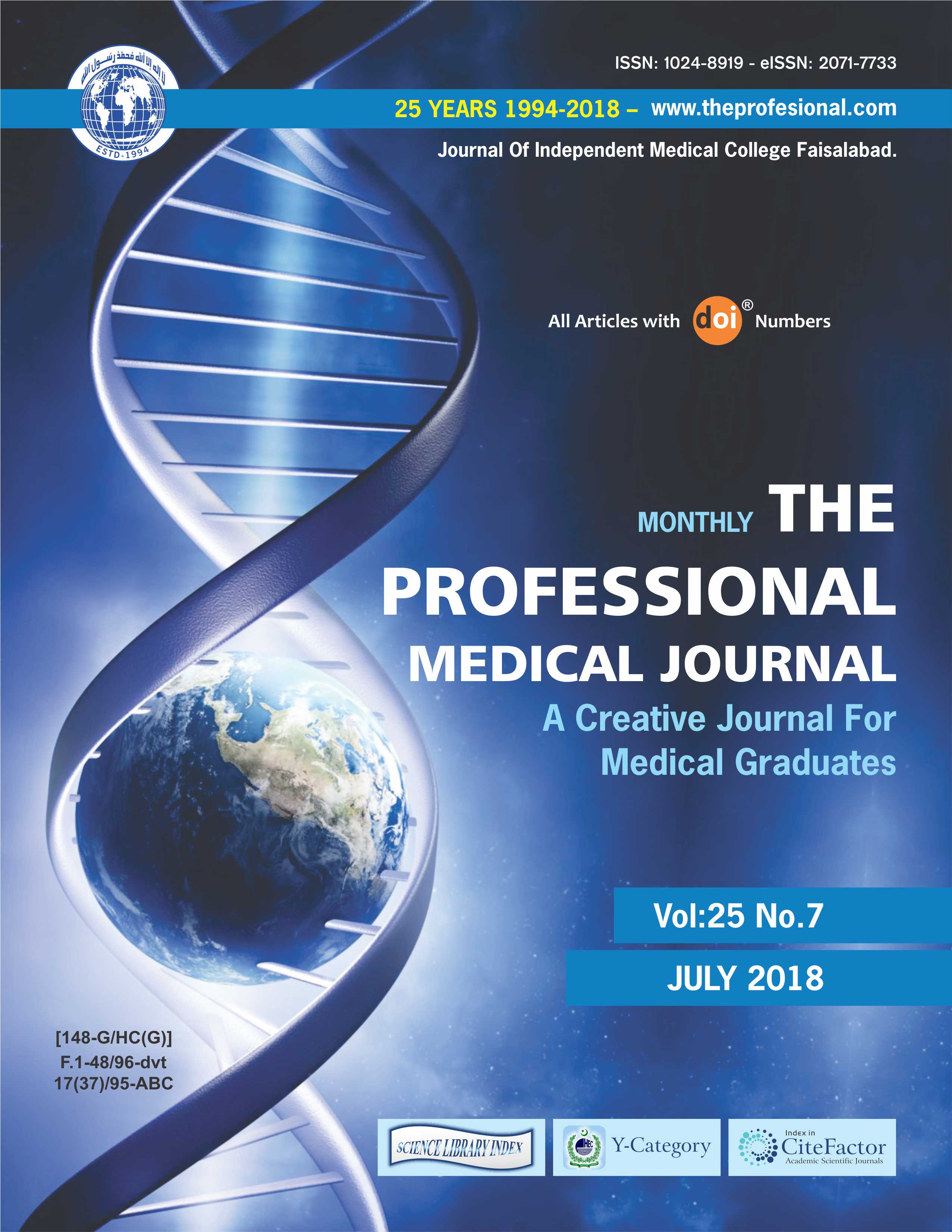 Downloads