ISCHEMIC STROKE
THIRTY DAYS MORTALITY OF ISCHEMIC STROKE STUDY FOR ASSESSMENT BY CLINICAL PARAMETERS AT A TERTIARY CARE CENTRE OF HYDERABAD.
Keywords:
Ischemic stroke, prognosis, fever, hyperglycemia, altered level of consciousness,, urinary incontinence
Abstract
Objectives: Stroke is continued to rise in developing countries of the world.
Early recognition and prompt treatment of poor prognostic factors would reduce mortality and
morbidity. The objective of our study was evaluation of factors affecting prognosis of ischemic
stroke patients and to assess thirty days mortality and outcome. Study Design: Crosssectional,
prospective study. Setting: Medical wards of Liaquat University Hospital Jamshoro/
Hyderabad. Period: August 2009 to February 2011. Material and Methods: 150 patients was
carried out, patients having acute cerebral infarction of either gender, aged equal to or greater
than 13 years were included while patients of stroke because of hemorrhage, space occupying
lesion and known diabetic were excluded from study. Results: 150 patients were selected,
out of them 60% were male. Age of patients ranged from 13- 90 years with median age of
51 years. At the end of one month mortality rate was 10% in our study. No improvement was
found in 16% patients, partial improvement in 62% while only 12% recovered fully. Conclusion:
Our study showed high mortality rate in ischemic stroke patients. Males at and after age of
50 years develop ischemic stroke more commonly. Patients of ischemic stroke having fever,
dysphagia, urinary incontinence, hyperglycemia and altered level of consciousness showed
poor prognosis.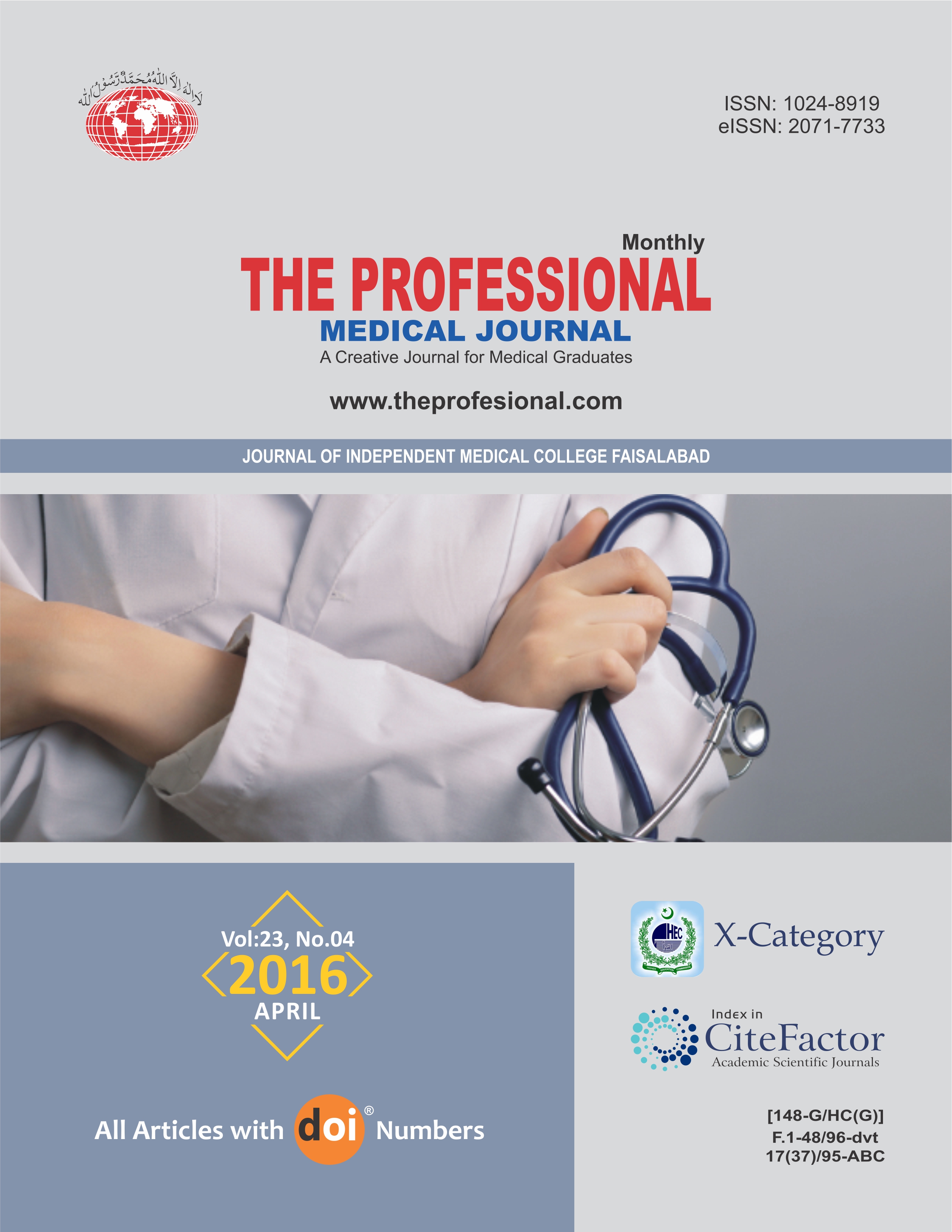 Downloads