PREVALENCE OF METABOLIC SYNDROME
ITS RISK FACTORS AND VIRAL HEPATITIS B & C IN UNDERPRIVILEGED SUBURBAN POPULATION OF LAHORE, PAKISTAN
Keywords:
Metabolic Syndrome, Risk Factors, Viral Hepatitis B & C.
Abstract
Morbidity and mortality due to cardiovascular disease (CVD) and type-2 diabetes
mellitus has been increased in our country. Obesity and overweight are indicators of risk for
CVD and diabetes mellitus. Study Design: Cross sectional study. Setting: Population of four
suburban villages 25-30 km from Lahore i.e. Kacha, Dera Chahal, Shadawal and Samsani Khui.
Objectives: The population was screened for obesity, hypertension, diabetes, dyslipidemia.
and hepatitis B & C virus infection. The risk factors of metabolic syndrome were determined.
Methods:4319 subjects both male and female were included in this study, Results: Total 4308
subjects had complete data for analysis, of these 1793(41.62%) were males and 2515(58.38%)
females. Mean age of male subjects was 33.7 ± 16.4 and of females 34.8 ± 14.8. Smokers
of cigarette and huqqa were 36.98% males and 3.31% females. More males 945(52.7%) than
females 766(30.45%) who received some education. Mean values were significantly higher in
females for waist circumference (p<0.00), hip circumference (p<0.001), BMI (p<0.00) systolic
BP (p<0.00), diastolic BP (p<0.00), glucose level (p<0.015) and HDLC (p<0.00). Mean
values of waist hip ratio (W-H ratio), total cholesterol, triglycerides, LDL-C and VLDL-C were
comparable in both genders. Impaired random blood glucose was found in more 156(6.2%)
females than in 86(4.8%) males. More male population was found infected with hepatitis B
(6.03%) and hepatitis C (13.61%) viruses than females i.e. hepatitis B (3.3 %) and hepatitis C
(11.84%). Overall metabolic syndrome was found significantly higher 68.13% with IDF definition
and 67.53% with ATP-NCEP-III-1, than 55.40% with American Heart Association and 40.43%
with WHO. Prevalence of metabolic syndrome was significantly higher in females 55.63%
than males 44.36%. Conclusion: Metabolic syndrome risk factors i.e. hypertension, obesity,
hyperlipidemia and impaired glucose were far more common in women compared to men.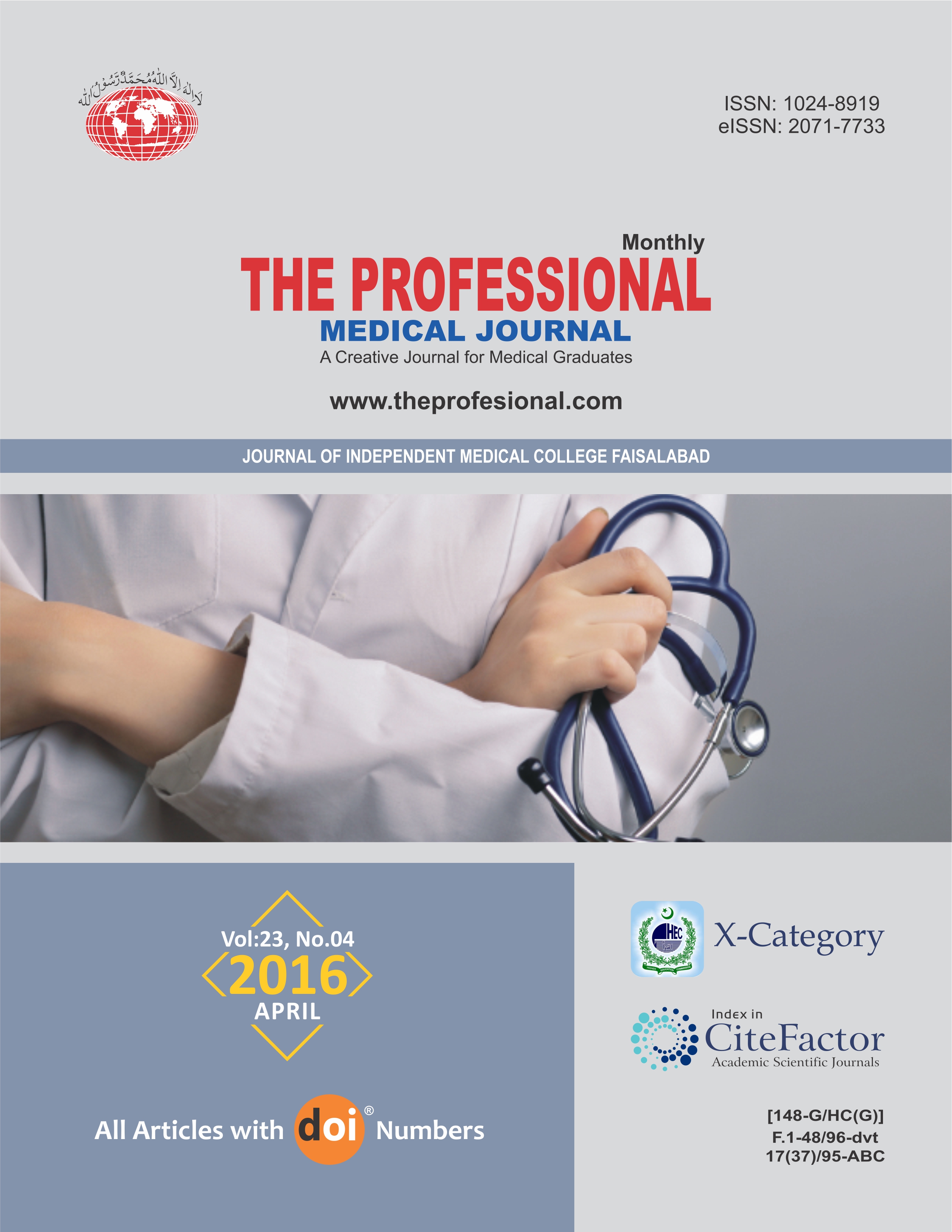 Downloads