BURDEN OF MALARIAL PARASITEMIA
AMONG HEALTHY POPULATION OF LAHORE
Keywords:
Malarial parasitemia, Healthy population, blood transfusions
Abstract
Background : Hematology: 21st century is evolutionary in the arena of medical
laboratory sciences but immunological adverse reactions of blood transfusion and possible
transmission of transfusion transmissible infections are still in their peak. Transmission of
plasmodium via blood is significantly important because only a small fraction of infected red
cells of donor blood can lead to cause malarial parasitemia in the recipient. Present study
was planned to determine the frequency of Transfusion based transmissible malaria among
apparently healthy blood donors. Method: This study was conducted in the department of
transfusion medicine, Jinnah Hospital, Lahore. A total of 18,274 clinically healthy (volunteer
and replacement) blood donors were included from 1stJanuary to 30th December 2014.
Blood sample was collected through standard venipuncture method. The presence of malaria
antigens was detected by the use of respective good quality immuno-chromatographic (ICT)
devices. Results: Among the total 18,274 blood donors, 17,276 (94.53%) were found healthy
and safe for transfusion. The remaining 998 (5.46%) donors were infected with any one
transfusion transmissible infection and therefore not suitable for blood donations. Among the
infected donors 20 (0.11%) blood donors were positive for malaria.We also evaluated month
wise prevalence of malaria, with highest positive rate detected in November. According to
blood groups, highest prevalence was found in blood group B and the lowest was recorded in
blood group AB. Conclusion: This study provided recent scenario of asymptomatic transfusion
transmissible Malaria among healthy blood donors population, therefore, it could play an
important role in limiting by drawing the attention of policy makers and health department
officials towards this serious health issue.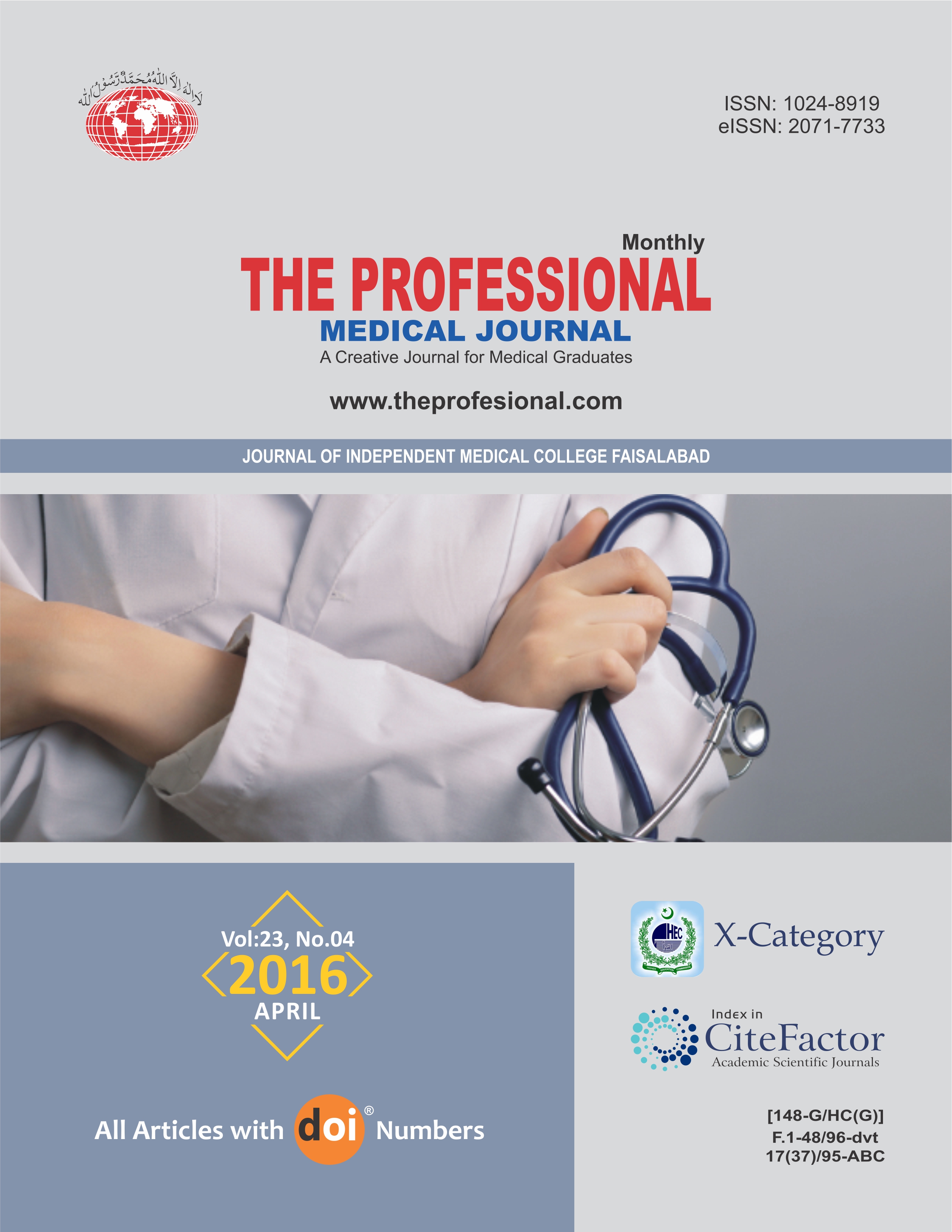 Downloads