HYPERTHYROIDISM
PREVALENCE IN ABBOTTABAD, PAKISTAN: A HOSPITAL BASED STUDY
Keywords:
Hyperthyroidism, thyroid function tests
Abstract
Thyroid disorders are one of the common endocrine disorders. Their prevalence
is affected by many factors, especially environmental and nutritional ones. Objectives: To
ascertain the seroprevalence of hyperthyroidism in clinically suspected hyperthyroid patients.
Design: Descriptive cross-sectional study. Setting: Frontier Medical & Dental College,
Abbottabad. Period: January to August, 2015. Methods: One hundred and twenty patients
were included in the study based on inclusion and exclusion criteria. Thyroid function tests
(TSH, fT3 & fT4) were performed using enzyme linked immunoassay (ELISA) method. Results:
There was preponderance of males in our study with male to female ratio of 1.4:1. Maximum
patients (56.67 %) were between the ages of 21-40 years of age, with mean age of study
population to be 32.09±13.01 years. The prevalence of hyperthyroidism was 15% based on the
results of thyroid function tests. There were 11 males and 7 females with male to female ratio of
1.57:1 and mean age of hyperthyroid patients was 25.72± 8.27 years. The mean value of TSH,
fT3 and fT4 was 0.038±0.025 mIU/L, 7.08±2.19 ng/mL and 25.25±6.30 μg/dL respectively in
hyperthyroid patients as compared to 3.15±2.23 mIU/L, 2.05±0.88 ng/mL and 10.69±2.69
μg/dL in euthyroid subjects. Conclusion: Thyroid disorders are not very rare among general
population. TFTs provide a reliable way of ascertaining the thyroid function. As this is a hospital
based study, field studies should be conducted to ascertain the true prevalence of thyroid
disorders in the community.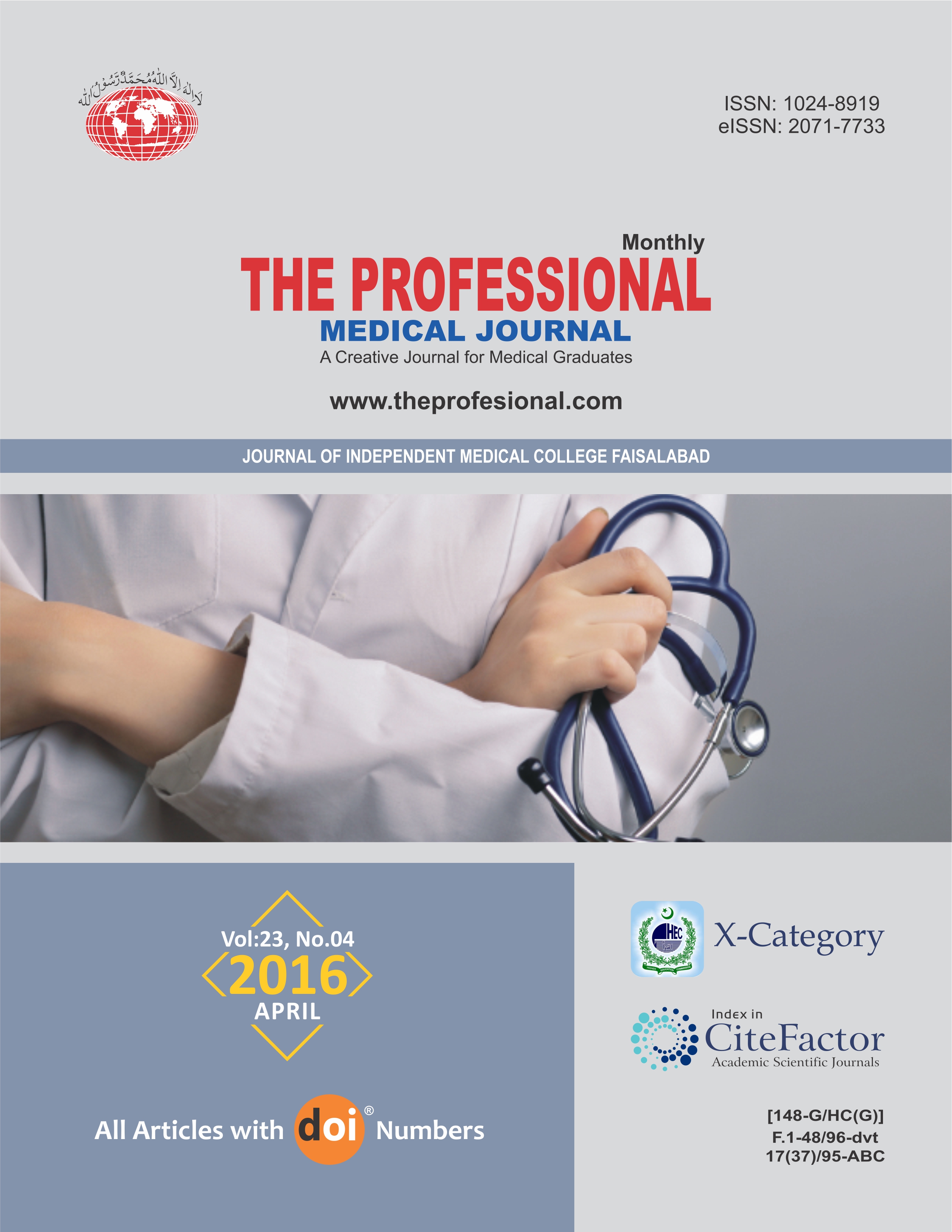 Downloads