PREVALENCE OF RENAL CALCULI;
TYPE, AGE AND GENDER SPECIFIC IN SOUTHERN PUNJAB, PAKISTAN
Keywords:
Renal calculi, type, age and gender specific prevalence, southern Punjab Pakistan.
Abstract
Renal calculus is a hard mass. It is formed from the crystals that aggregate on
the inner surfaces of the kidney. Small crystals flow to the urinary tract and pass out of the body
spontaneously along with urine without being noticed. Objectives: The purpose of the present
study is to find the type; age and gender related prevalence of the renal calculus disease in
Southern Punjab Pakistan. Study design: The study design is retrospective. Period: Two year
from June 2009 to June 2011. Materials and Methods: In this work, 1176 samples of renal
calculi from both male and female patients of the southern Punjab, Pakistan, were collected.
Semiquantitative analysis of the renal calculi was carried out using Merckogonost Reagent Kit.
Results: Highest prevalence of the renal calculus disease was in the age group 40-49 in males
and in the age group 30-39 in females. The disease was more common in males than females.
Calcium oxalate was the predominant renal stone.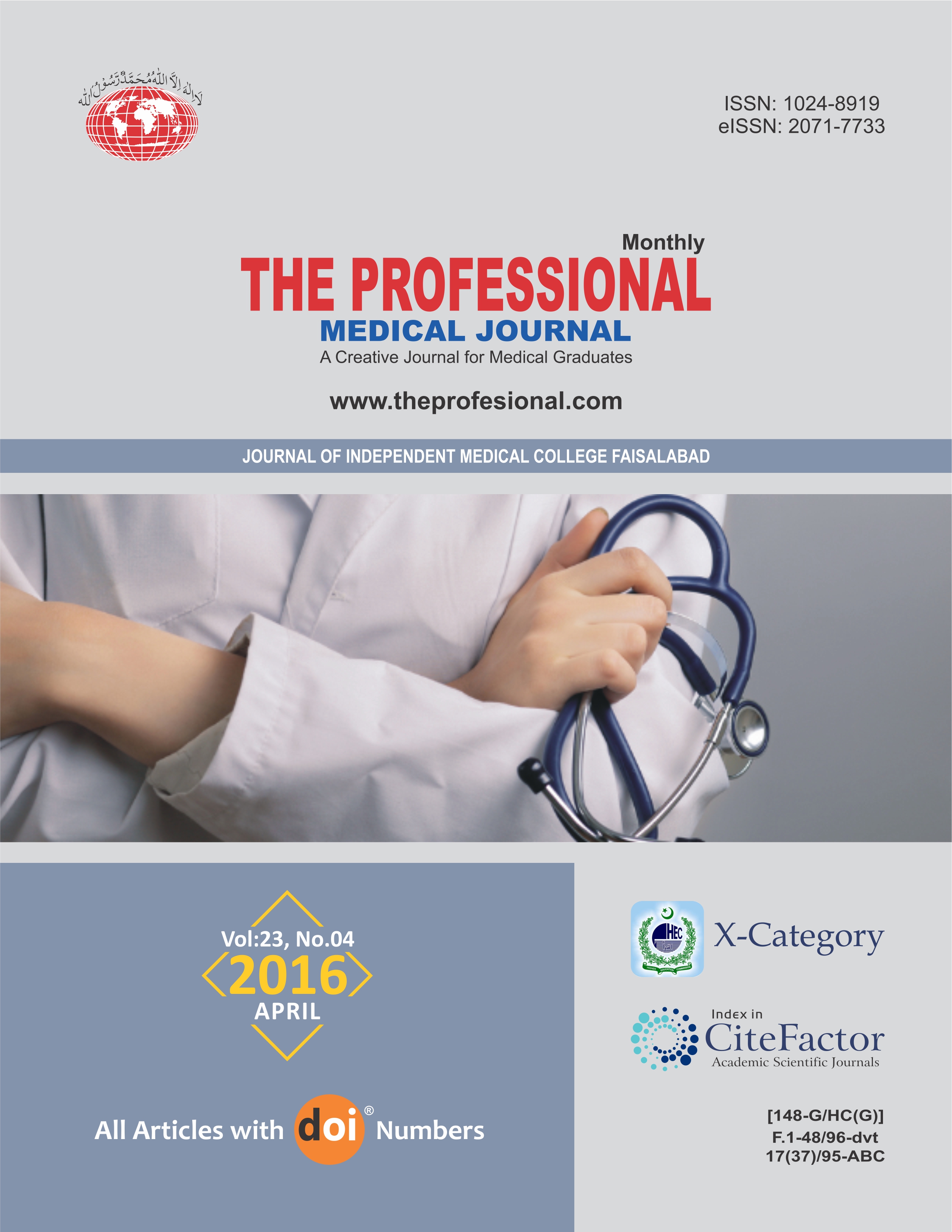 Downloads