CONSANGUINITY AND MATERNAL AGE;
POSSIBLE RISK FACTORS FOR SPONTANEOUS ABORTIONS IN PAKISTANI FEMALES OF REPRODUCTIVE AGE GROUP (15-49 YEARS).
Keywords:
Spontaneous abortions, female,, reproductive age group,, risk factors,, consanguineous marriage.
Abstract
Objectives: To determine the frequency of risk factors i.e. consanguinity and
maternal age associated with spontaneous abortions in Pakistan and to propose ways to
reduce them. Study design: Cross sectional descriptive study. Place of study: Gynecology
department of Military Hospital and Combined Military Hospital, Rawalpindi. Duration of
study: 6 months (September 2015 to February 2016). Sampling technique: Non probability
convenient sampling. Methodology: 150 married female patients in reproductive age group
(15-49 years), who were confirmed cases of pregnancy and presented with abortions, were
interviewed and responses were filled in a structured questionnaire after written consent.
The collected data was then entered and analyzed by SPSS 20.0. Results: The major bulk
of spontaneous abortions occurred in the maternal age group of 25-35 years (55.3%). A total
of 53.3% of abortions occurred in the gestational age of less than 12 weeks. Around 54.7% of
females had family history of spontaneous abortions and 65.3% had consanguineous marriage.
Conclusion: Spontaneous abortions occur more frequently in the females of 25-35 years
age group and among the fetuses with gestational age less than 12 weeks (1st trimester of
pregnancy). Family history of spontaneous abortions and consanguinity are associated with
spontaneous abortions.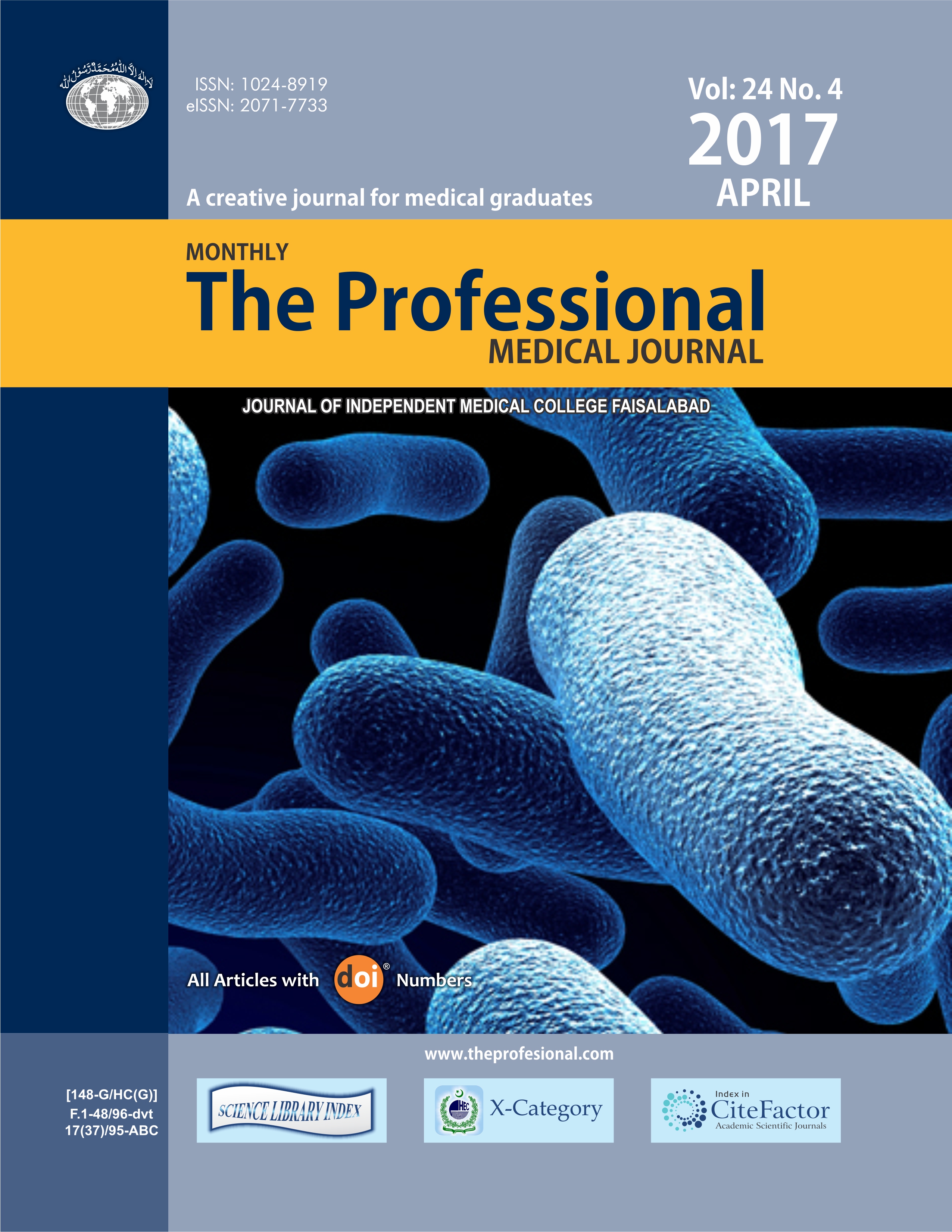 Downloads