ANXIETY & DEPRESSION;
PREVALENCE AMONG THE STUDENTS OF PEOPLES UNIVERSITY OF MEDICAL AND HEALTH SCIENCES FOR WOMEN NAWABSHAH: A RURAL PERSPECTIVE
Keywords:
Anxiety,, Depression,, Rural,, Female Gender.
Abstract
Objectives: To determine the prevalence of Anxiety & Depression among the
students of Peoples University of Medical and Health Sciences for Women Nawabshah and to
ascertain the relative impact of rural environment. Study Design: Cross-sectional, questionnairebased
survey. Setting: Peoples University of Medical & Health Sciences for Women (PUMHSW),
Nawabshah. Methods: This is the only medical university for female students located in the
interior of Sindh. The students belong to various rural districts of the Sindh Province. After
taking verbal consent the questionnaire of the Aga Khan University Anxiety & Depression Scale
(AKUADS) Urdu version was administered to the students from first year to the final year. A score
of ≥20 on AKUADS was used as a cut-off for the presence of anxiety and depressive symptoms.
The data collected was tabulated and analyzed using SPSS 19. Results: Out of a total of 1035
students in a five year MBBS program at PUMHSW, 851 students responded &agreed to
participate. The response rate was 82.2%. According to the AKUADS 66.7% of female students
were found to have anxiety and depression. Majority of the students were originally from various
rural districts of Sindh. The Prevalence of anxiety and depression among students of 1st year,
2nd year, 3rd year, 4th year and 5th year was 71.1%, 76.9%, 53.7%, 70.7% and 63.6% respectively.
It was significantly higher in 1st year and 2nd year as compared to 3rd, 4th and 5thyear (p<0. 05)
students. Those aged <21 years were most vulnerable (p<0.025).Marital status and either
living at home or in hostel was statistically not significant (p<0.922 and p<0.596 respectively).
None of the students were using antidepressants nor they ever visited a psychiatrist before.
All students were attending lectures and hospital postings regularly. Conclusion: Our study
indicates that a high proportion of female medical students particularly those belonging to
the rural areas of Sindh suffer from anxiety and depression during the course of their medical
education. Female gender, younger age and the rural environment appears to have a profound
negative impact. The overall prevailing situation warrants a proper psychiatric evaluation of
these students so that remedial measures can be undertaken whenever necessary.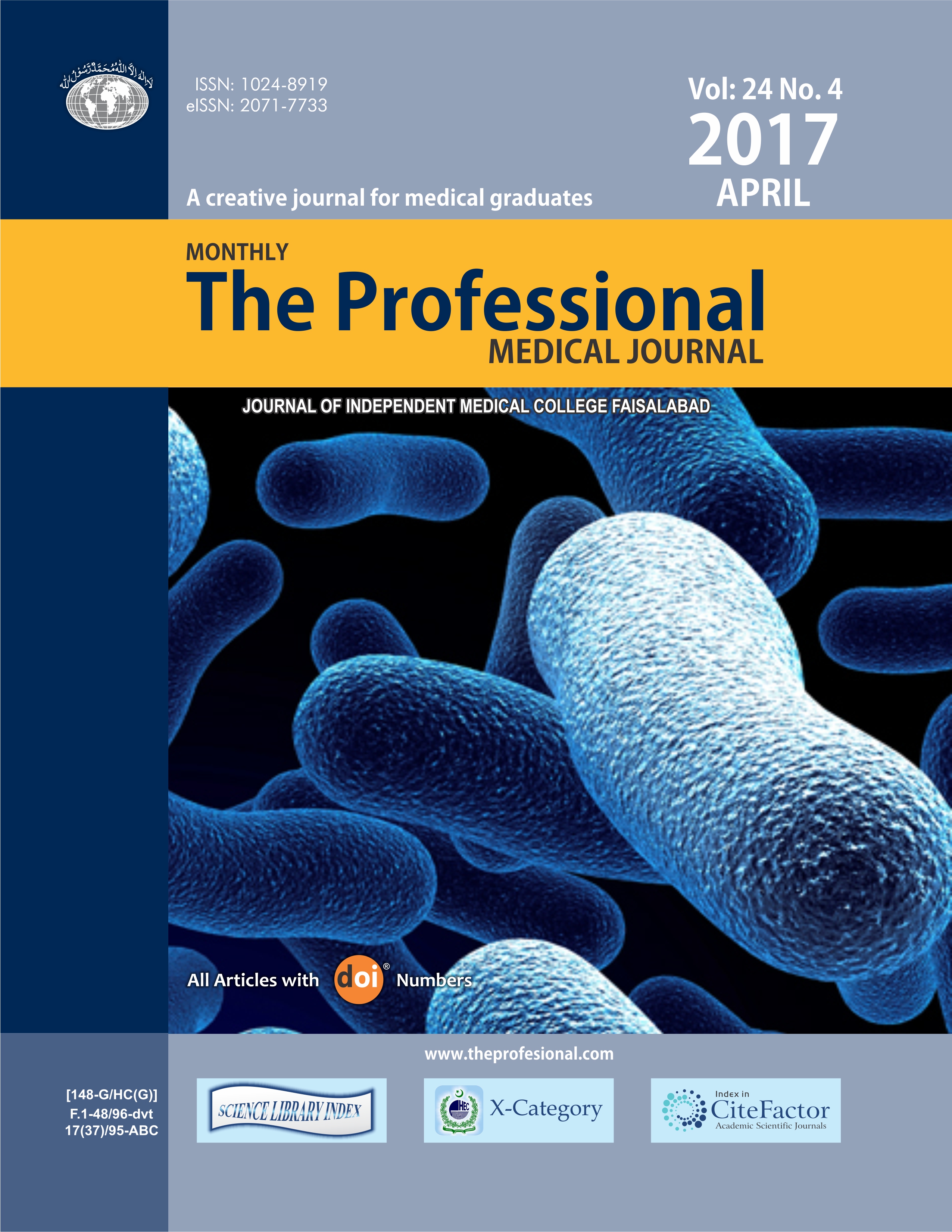 Downloads