FOLIC ACID INTAKE
ROLE OF HEALTHCARE PROVIDERS IN COUNSELING AND PERCEPTIONS OF WOMEN ABOUT IMPORTANCE OF FOLIC ACID INTAKE IN CHILDBEARING AGE
Keywords:
Folic Acid Intake, Perceptions of Women, Role of Healthcare Providers
Abstract
Objectives: Study objectives were devised to assess perceptions of women
regarding importance of folic acid intake, to evaluate role of healthcare providers in counseling
of women for folic acid intake, to find out association between perceptions of women with
folic acid intake practices and with counseling of healthcare providers. Study Design: A cross
sectional survey. Setting: Gynecology and Obstetrics Wards and OPDs of Tertiary Care and
Teaching Hospitals of District Rawalpindi. Period: July-December 2016. Methodology: Study
participants were approached by using convenient sampling technique and sample size was of
271 women of reproductive age. attending gynecology and obstetrics wards and OPDs of tertiary
care and teaching hospitals of district Rawalpindi. After obtaining consent from institutional
review board, an interview-based questionnaire was used as data collection tool. Results:
Out of 271 women of childbearing age, 60% perceived the importance of folic acid intake in
diet. The highest counseling contribution was from doctors (57.6%) while evaluation of role of
healthcare providers was done regarding counseling. Those who had perceived importance
of folic acid had a significant better intake (p = 0.03). There was a significant association
between role of healthcare providers and perceptions (p = 0.02). Conclusion: Majority of
women perceived importance of folic acid intake and doctors were playing a significant role in
counseling of women regarding folic acid intake during pregnancy. Folic acid intake practices
were significantly influenced by women's own perceptions and role of healthcare providers was
a very important factor to direct perceptions of women.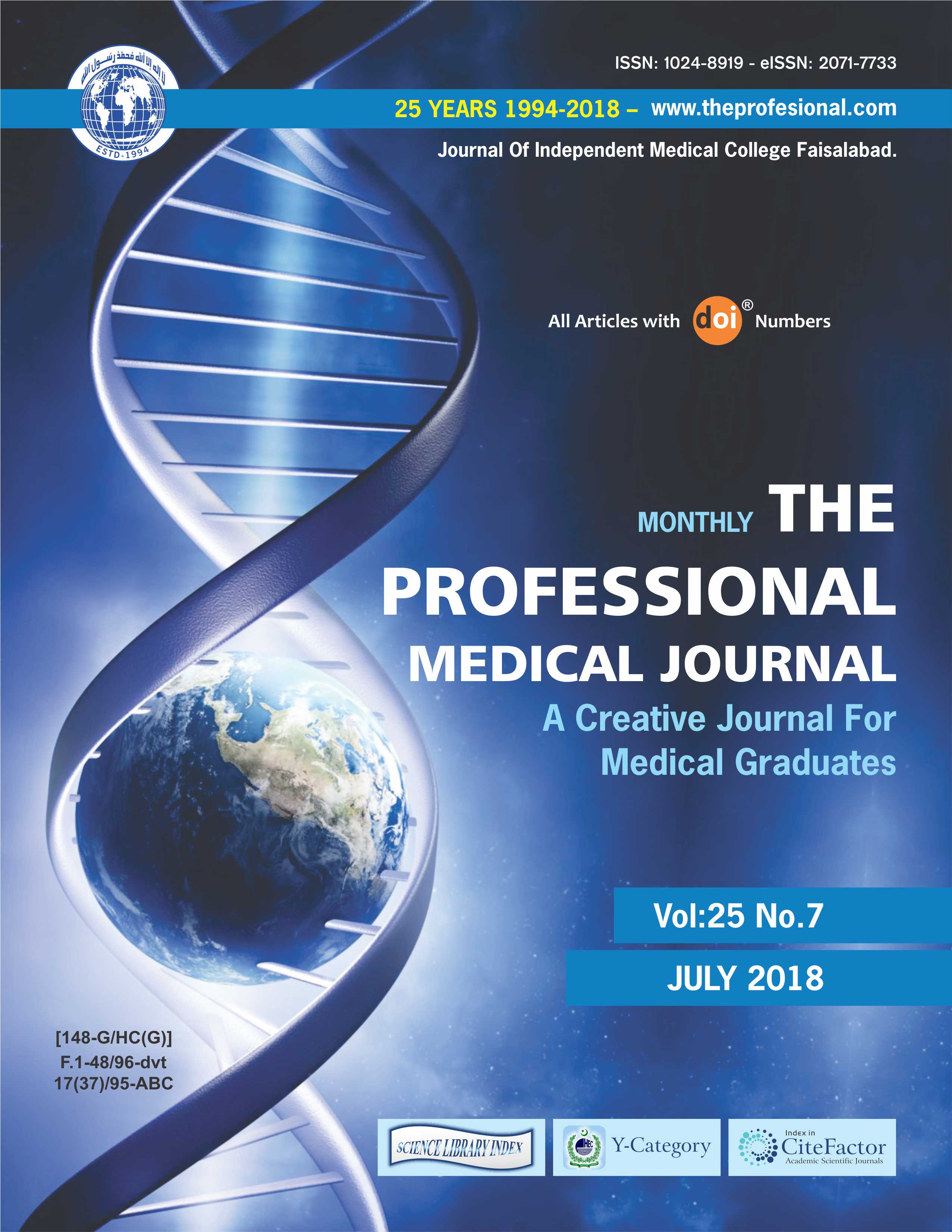 Downloads