METABOLIC SYNDROME;
AGREEMENT BETWEEN METABOLIC SYNDROME DIAGNOSTIC CRITERIA AMONG TYPE 2 DIABETES MELLITUS PATIENTS
Keywords:
Diabetes Mellitus Type 2,, Metabolic Syndrome X,, Obesity,, Body Mass Index,, Waist Circumference,, Blood Pressure,, Hypertriglyceridemia,, Prevalence.
Abstract
Background: Metabolic syndrome and diabetes mellitus are the modifiable risk
factors of cardiovascular diseases that double the chance of illness when occur together. Little
work has been reported on the superlative criteria to diagnose metabolic syndrome among
diabetics from the country. Therefore, the study was aimed to find the agreement between
metabolic syndrome diagnostic criteria among type 2 diabetics. Methods: The retrospective
data of 373 known type 2 diabetics who had reported history of taking antidiabetic medicines
was analyzed. The new International Diabetes Federation definition, the World Health
Organization criteria and the NCEP Adult Treatment Panel III criteria were used to diagnose
metabolic syndrome. Data was analyzed by using Statistical Package for Social Sciences
version 21. Results: Mean age of 373 diabetics was 49±10 years. Participants included 36.5%
males and 63.5% females. Mean BMI, WC and BP were high in females; while HDL-C was
low in males (p <0.05). The frequency of MS by ATP III, IDF and WHO criteria were 88.2%;
87.4%; and 86.3%, respectively. Significant association was present between femininity, higher
socioeconomic status and MS (p <0.05). ATP III criteria diagnosed the maximum number of MS
followed by IDF and WHO criteria. The highest agreement was found between ATP III and IDF
criteria (k 0.487). More than 85.0% diabetics were diagnosed as true positive and true negative
on all three criteria. The disagreement between the studied criteria ranged from 5.1% to 8.0%.
Conclusion: The ATP III, IDF and WHO criteria can equally be used to diagnose metabolic
syndrome among type 2 diabetics in the settings. However, ATP III and IDF criteria have an
edge over WHO criteria. Increased rate of metabolic syndrome among diabetics have need of
serious attention to reduce the risk of cardiovascular events.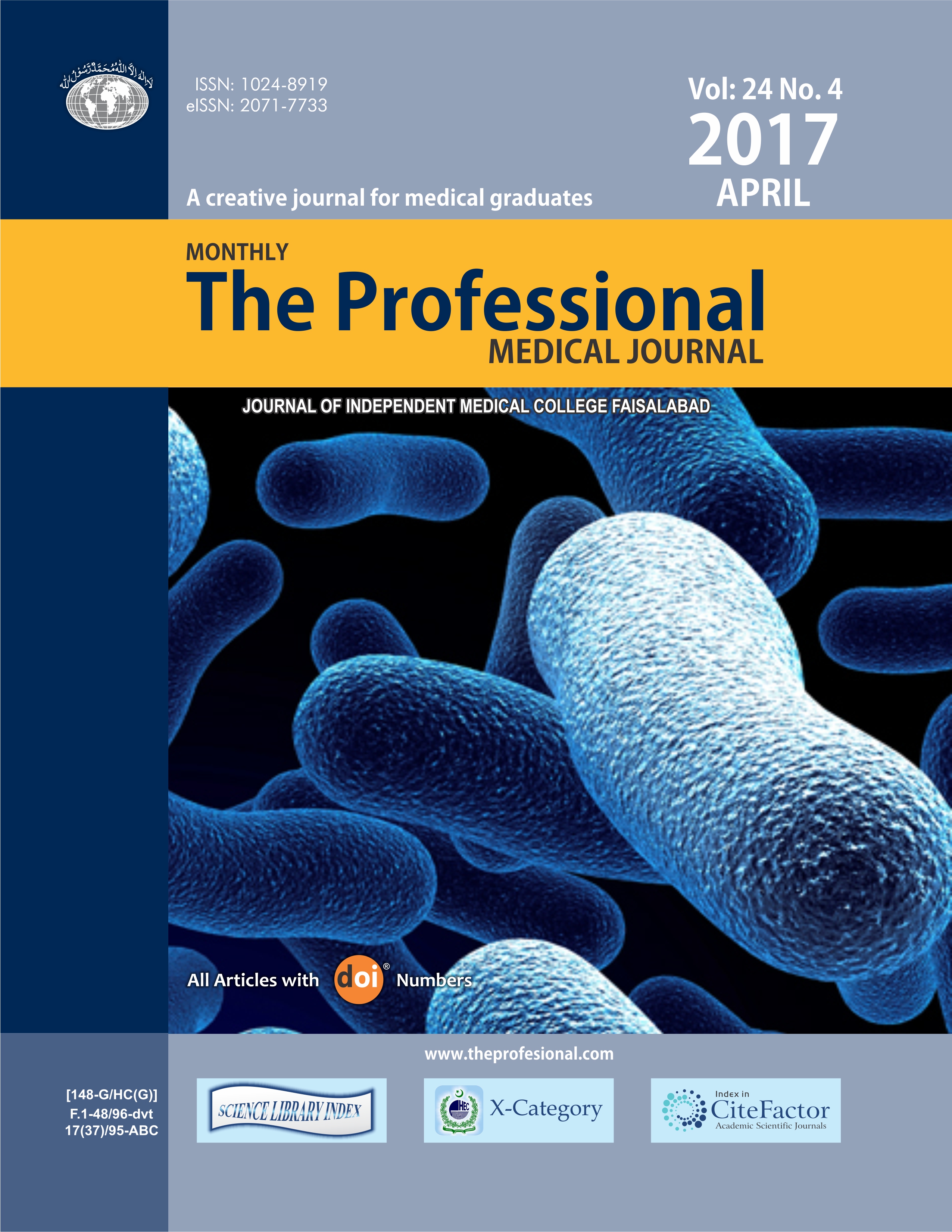 Downloads