CHRONIC KIDNEY AND LIVER DISEASE;
ASSESSMENT OF PRESCRIBERS' KNOWLEDGE REGARDING ANTIBIOTIC PRESCRIPTION
Keywords:
Antibiotic,, Chronic kidney disease,, Chronic hepatic disease,, Glomerular filtration rate,, Bioavailibility
Abstract
Objective: To evaluate the knowledge of prescriber's regarding antibiotics
prescription in patients with chronic kidney and liver disease. Study design and technique:
Cross-sectional study, convenient sampling. Setting: District Faisalabad of province Punjab,
Pakistan. Period: 11 months. Material & Methods: Total 250 prescribers were approached,
among which 210 prescribers responded and filled the questionnaire. Data after collection was
divided into two categories: (i) on the basis of area of practice of the prescribers (urban & rural)
and (ii) on the basis of qualification of the prescribers (consultants, postgraduate residents,
general practitioners & paramedics). Results: The results of the current study revealed that
knowledge of the prescribers of urban area was better as compare to the prescribers of rural
area with significant difference of 0.001. Similarly a significant difference of 0.001 was found
between the knowledge of consultants, postgraduate medical residents, general practitioners
and paramedics. Consultants were found to be the most knowledgeable prescribers while
paramedics were the least. Conclusion: Prescribers who were practicing in urban areas and the
ones who were more qualified (consultants) have sound knowledge of prescribing antibiotics in
patients of chronic kidney and liver disease.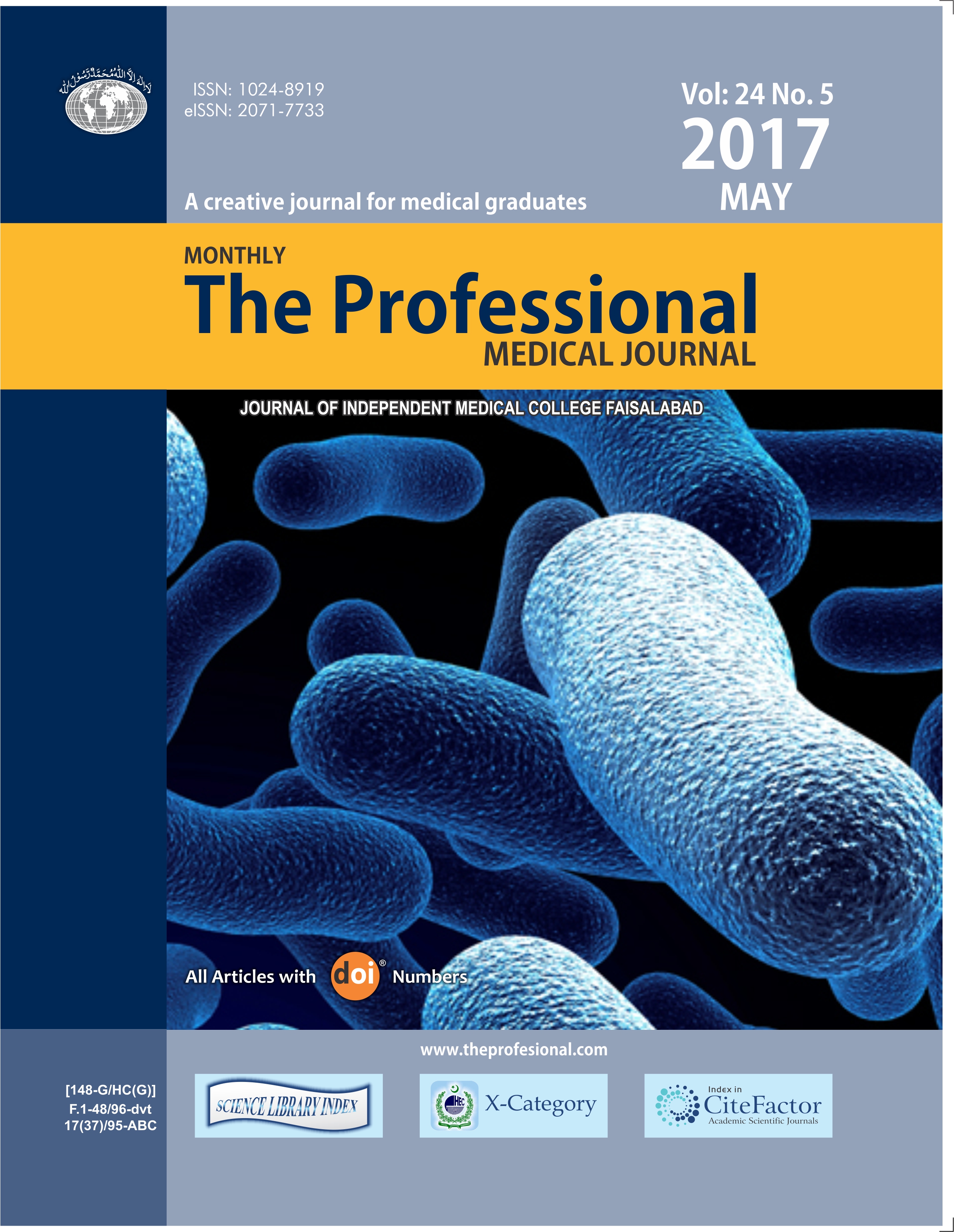 Downloads