RIGID ESOPHAGOSCOPY;
A TEACHING INSTITUTION EXPERIENCE
Keywords:
Rigid esopahgoscopy.
Abstract
Objectives: To evaluate the various aspects of rigid esophagoscopy done in
the ENT unit of Benazir Bhutto Hospital. Study Design: It was an observational study. Place
and duration: ENT and Head and neck surgery unit Benazir Bhutto Hospital (EX-Rawalpindi
General Hospital) Rawalpindi from Oct 2011 to Oct 2012. Patients and Methodology: This
prospective study included all the rigid endoscopies done in a year time. Results: A total of
70 patients were included. Male to female ratio was 56:57. The age range was from 2 years
to 85 years.40 patients(54.29%) of the total underwent esophagoscopy due to foreign body
ingestion. 21 patients were children and 17 adults(70%). All the 21 children (100%) underwent
rigid esophagoscopy because of foreign body ingestion. Conclusion: Foreign body esophagus
is the most common indication of rigid esophagoscopy.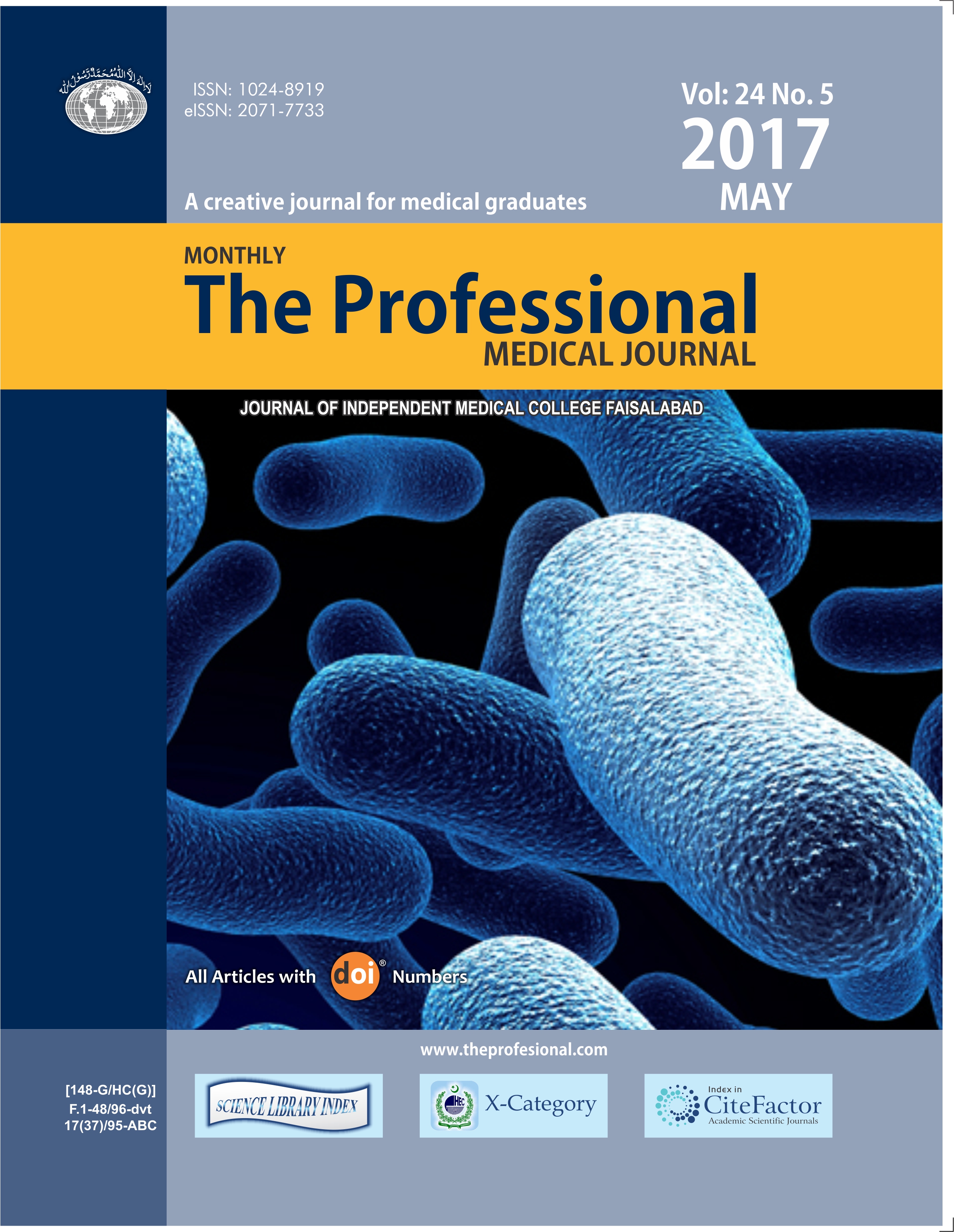 Downloads