SCREW TECHNIQUE OUTCOMES;
BURST FRACTURES OF LUMBER REGION AND POSTERIOR PEDICLE
Keywords:
Posterior instrumentation;, Surgical outcomes;, Lumbar burst fractures;, Prospective study.
Abstract
Objective: The objective of this research was to study a selected population of
patients closely and carefully who have lumbar burst fractures and were cured with pedicle
screw fixation method. The objective of this study was to judge this technique through surgical
results, radiographic outcomes and secondary disease complicacy for the period of surgery and
after it. Setting: Neurosurgery departments in Nishtar Hospital, Multan and SH. zayed Hospital,
Rahim Yar Khan. Period: December 2013 to August 2016. Study Design: Descriptive Case
Series. Methods: Group of 100 successional patients who were operated through posterior
arrangement through a posterior pedicle Screw Fixation technique. In this sample of population,
71 men and 29 women were selected; the average age of sample population was 36 years.
From this study, the Patients having osteoporotic, delayed vertebral body collapse were left out.
The average study duration of these patients was 30 months. Examination of Surgery effects
like operation duration, loss of blood and sagittal position was done. Neurological valuation was
done via an evaluation scheme basing on "the American Spine Injury Association impairment
scale". The study examined inter-body fusion by the use of CT scans and simple X-ray. Results:
The average duration of operation was recorded as 255.6 minutes and the average blood loss
was recorded as 885.4ml. 64/86, i.e. 64 out of 86 patients having neurological injury (74.41%)
recuperated functioning after surgery. The numbers of Methodological failure were recorded at
a smaller scale of 11% and rate of fusion, following surgical operation reached the level of 89%.
Conclusions: Due to posterior pedicle screws fixation, surgeons have accomplished short
segment fixation which could become a beneficial apparatus for fixing lumbar burst fractures.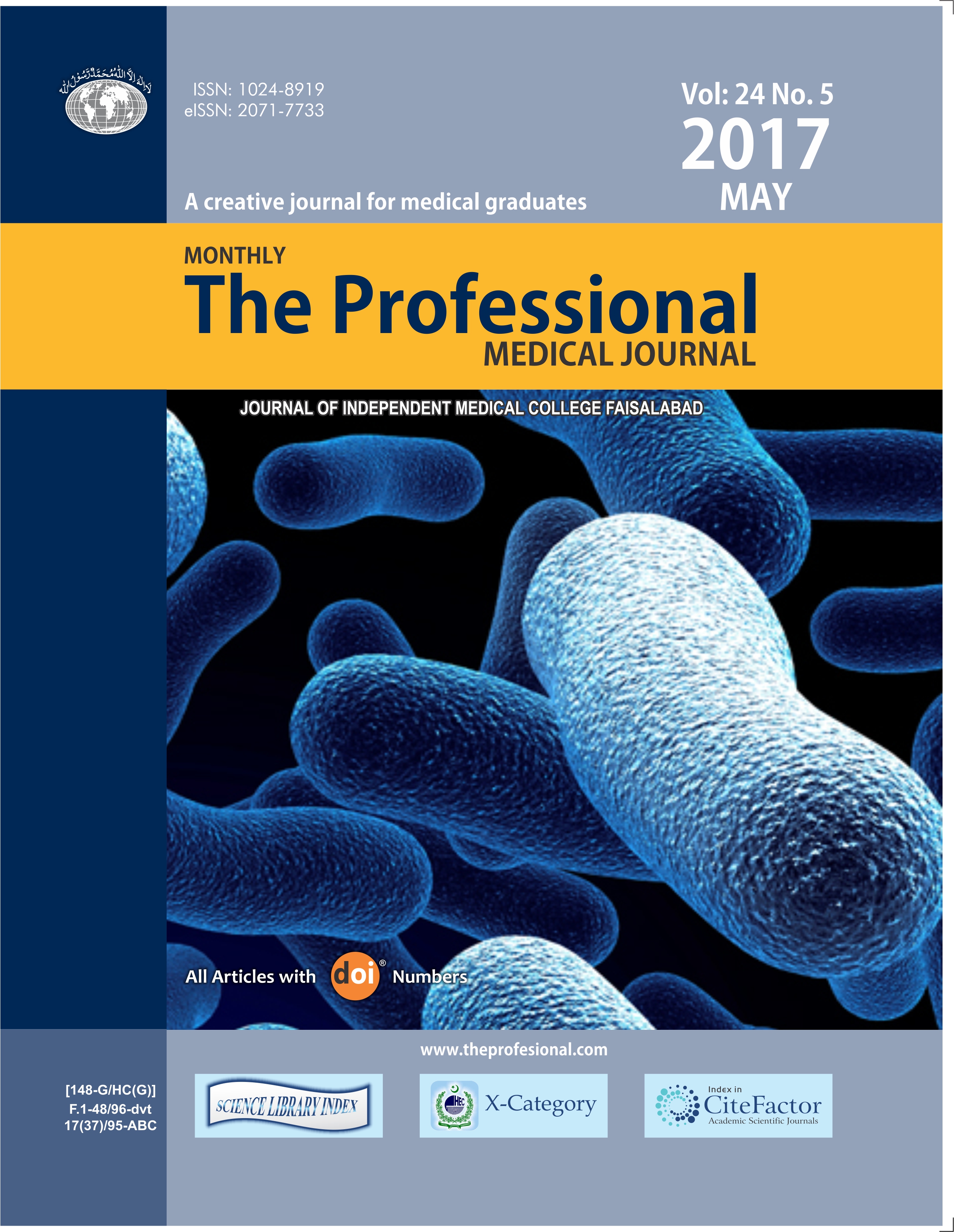 Downloads