CONSANGUINITY;
A RISK FACTOR FOR INTRAUTERINE DEATH?
Keywords:
Consanguinity,, total inbreeding,, birth outcome,, intrauterine death.
Abstract
Introduction: The epidemiological literature is inconsistent in its findings on
association of parental consanguinity & birth outcomes. Research studies rarely look into the
kin relationship of the spouses as a possible risk factor for reproductive wastage including
intra uterine deaths (IUDs). Objective: To assess the effect of parental consanguinity on birth
outcome of the offspring. Data Source & Study Setting: Hospital based study carried out in
maternity wards of public sector & private hospitals in Hyderabad. Study Design: Comparative
cross sectional. Study Period: Eight months. Material & Methods: Data was collected on nine
hundred & sixty two new borne by filling up of questionnaire & taking notes from maternity history
sheets; the intrauterine death for the current pregnancy was the outcome variable of interest
& for better appraisal of the effect of consanguinity on offspring mortality, logistic regression
was applied on selected proximate determinants separately for each group of consanguinity.
Results: Higher rate of IUD was observed among consanguineous couples as compared to
comparison group (12.86% v/s 2.93%). Strongly significant association of IUDs for the current
pregnancy was reported among consanguineous parents, second cousins & totally inbred
offspring i.e. (OR 4.89; 95% CI 2.61, 9.15; p=0.00), (OR 2.13; 95% CI 1.22, 3.72; p= 0.007) &
(OR 5.07; 95% CI 3.18, 8.06; p=0.00) respectively; whereas first cousin & uncle-niece relation
of spouses revealed insignificant results. Conclusions: Consanguinity is a critical predictor of
intrauterine deaths among offspring's. At the policy level, there is need for educating people
about the offspring's' health risks associated with consanguineous marriages.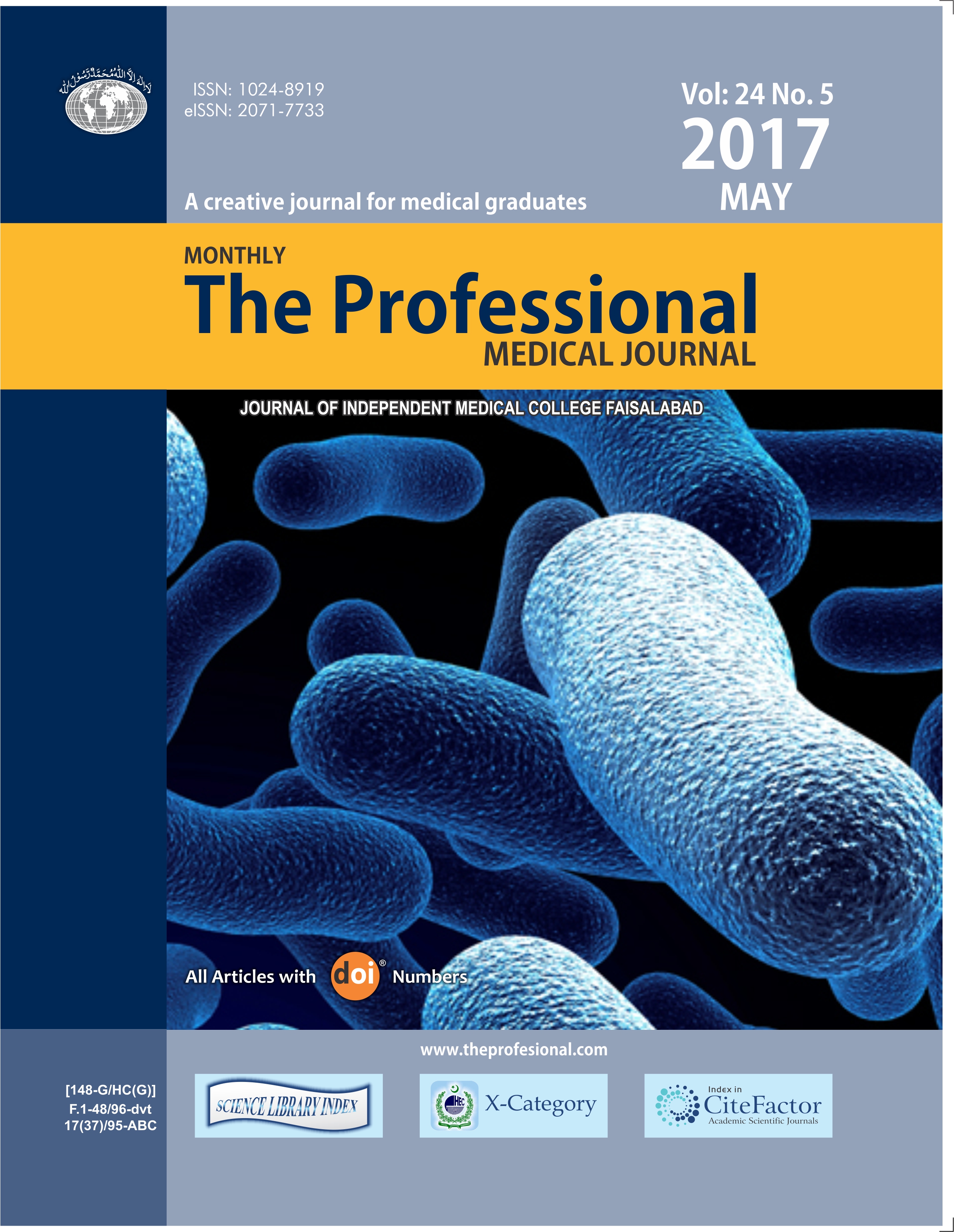 Downloads