TUBERCULOUS PERICARDITIS AND PLEURITIS;
GENEXPERT ® TECHNOLOGY A BREAKTHROUGH FOR DIAGNOSIS IN LESS THAN TWO HOURS
Keywords:
GeneXpert MTB/RIF assay,, Pleural effusions,, pericardial effusion LJ culture.
Abstract
Background: Diagnosis of Tubercles Pericarditis and Pleuritis remains the
greatest challenge for clinicians. WHO has recommended GeneXpert MTB/RIF assay as a
screening test for substitution of conventional methods for the initial diagnosis and prognosis
of the extra pulmonary and pulmonary tuberculosis in developing countries. Objectives: To
find out the diagnostic validity of GeneXpert assay for detection of Myco-bacterium tuberculosis
in the pericardial and pleural effusions samples, keeping MTB culture as "Gold Standard".
Material and Methods: Total number of 286 samples of effusions (pericardial 128, pleural 158)
were received, and processed for Zn smear microscopy, LJ culture, GeneXpert MTB/RIF assay
according standard protocols. Efficacy for the detection of MTB was evaluated comparatively.
Results: Out of 286effusions samples AFB was detected by Zn smear in 11 (3.8%) samples while
GeneXpert detected MTB in 43 (15.0%) and LJ culture 51 (17.8%). Zn smear showed sensitivity
18.2%, specificity, 98.1%, Positive predictive value 81.8%, Negative predictive value 85.4 %, in
comparison GeneXpert showed high sensitivity 84.3%, specificity 100%, with Positive predictive
value 100%, and Negative predictive value 96.7%. Conclusion: GeneXpert assay is innovative
tool in resource limited settings for prompt detection of MTB along with drug résistance. It is
definitely an attractive point of care test, with High sensitivity and specificity along with turnout
time of two hours which facilitates timely diagnoses and appropriate management of tubercle
Pleuritis and Pericarditis.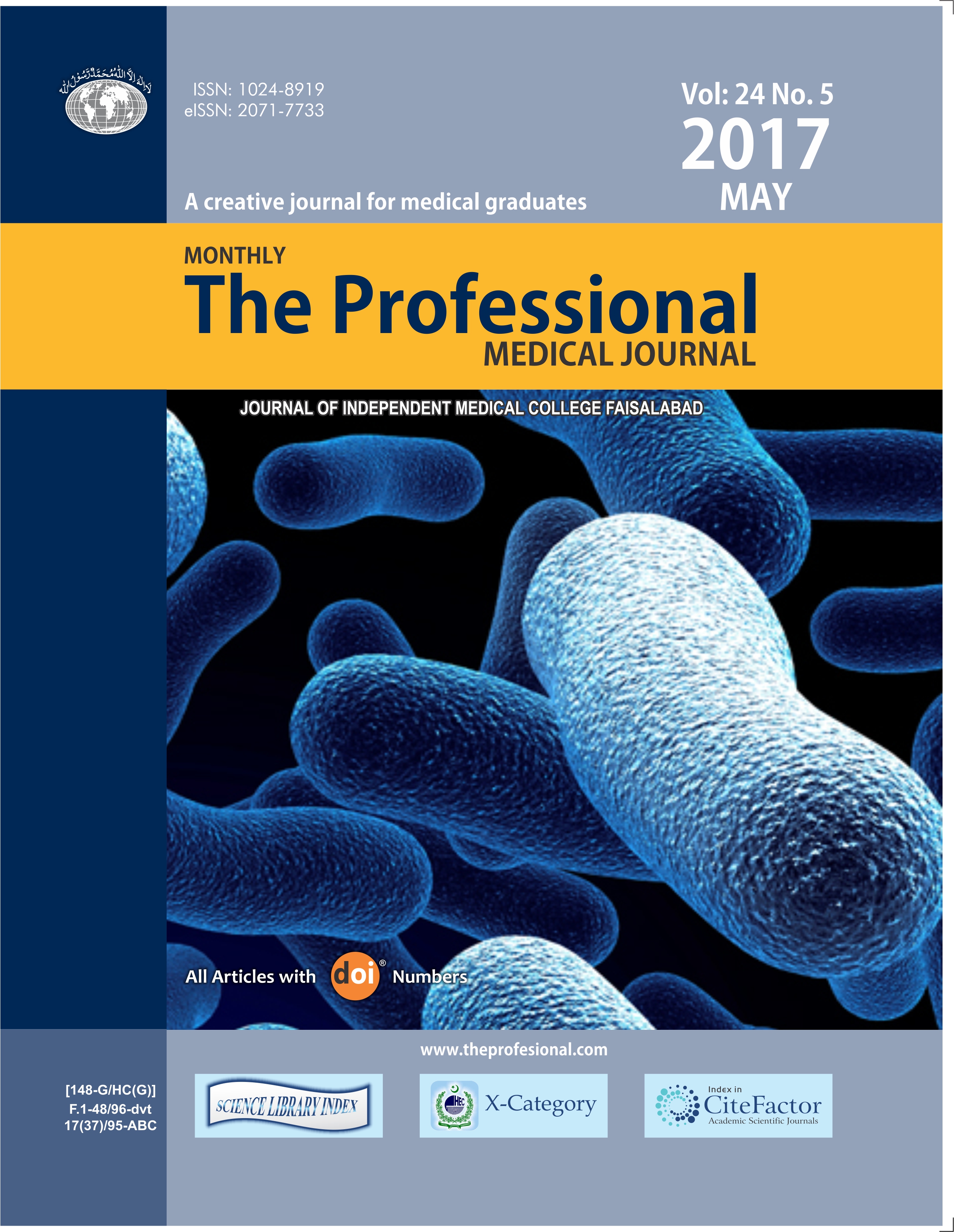 Downloads