POSTOPERATIVE ANALGESIA IN CHILDREN
COMPARISON OF MEAN DURATION OF PAIN RELIEF USING CAUDAL BUPIVACAINE WITH AND WITHOUT NEOSTIGMINE FOR POSTOPERATIVE ANALGESIA IN CHILDREN UNDERGOING INFRA-UMBILICAL SURGERY.
Keywords:
Caudal Bupivacaine, Neostigmine, Infraumbilical Surgery
Abstract
Objectives: To compare the mean duration of pain relief using caudal bupivacaine
with and without neostigmine for postoperative analgesia in children undergoing infra-umbilical
surgery. Study design: Randomized Controlled trial. Settings: Department of Anaesthsia
Children Hospital/Institute of child health Faisalabad& Independent university hospital
Faisalabad. Duration of Study: Six months from July 2017 to December 2017. Methods: 60
patients (30 in each group) were included in this study. Group-A given 1ml/kg of 0.25% caudal
bupivacaine and Group-B given 1ml/kg of 0.25% caudal bupivacaine and 2μg/kg neostigmine.
Results: Mean age was 4.20±1.09 and 4.13±1.07 years in group-A and B, respectively. Sex
distribution shows, 22 patients (73.3%) in group-A and 9 (30.0%) in group-B were male while 8
patients (26.7%) of group-A and 11 patients (36.7%) of group-B were female. Mean duration of
relief of pain (hours) in group-A was 6.70±2.12 hours and in group-B was 11.97±3.80 hours.
Difference between group-A and group-B was considered statistically significant (P<0.001).
Conclusion: Neostigmine with bupivacaine caudally in paediatric patients increases the
duration of analgesia. However, neostigmine may be used for prolongation of caudal analgesia.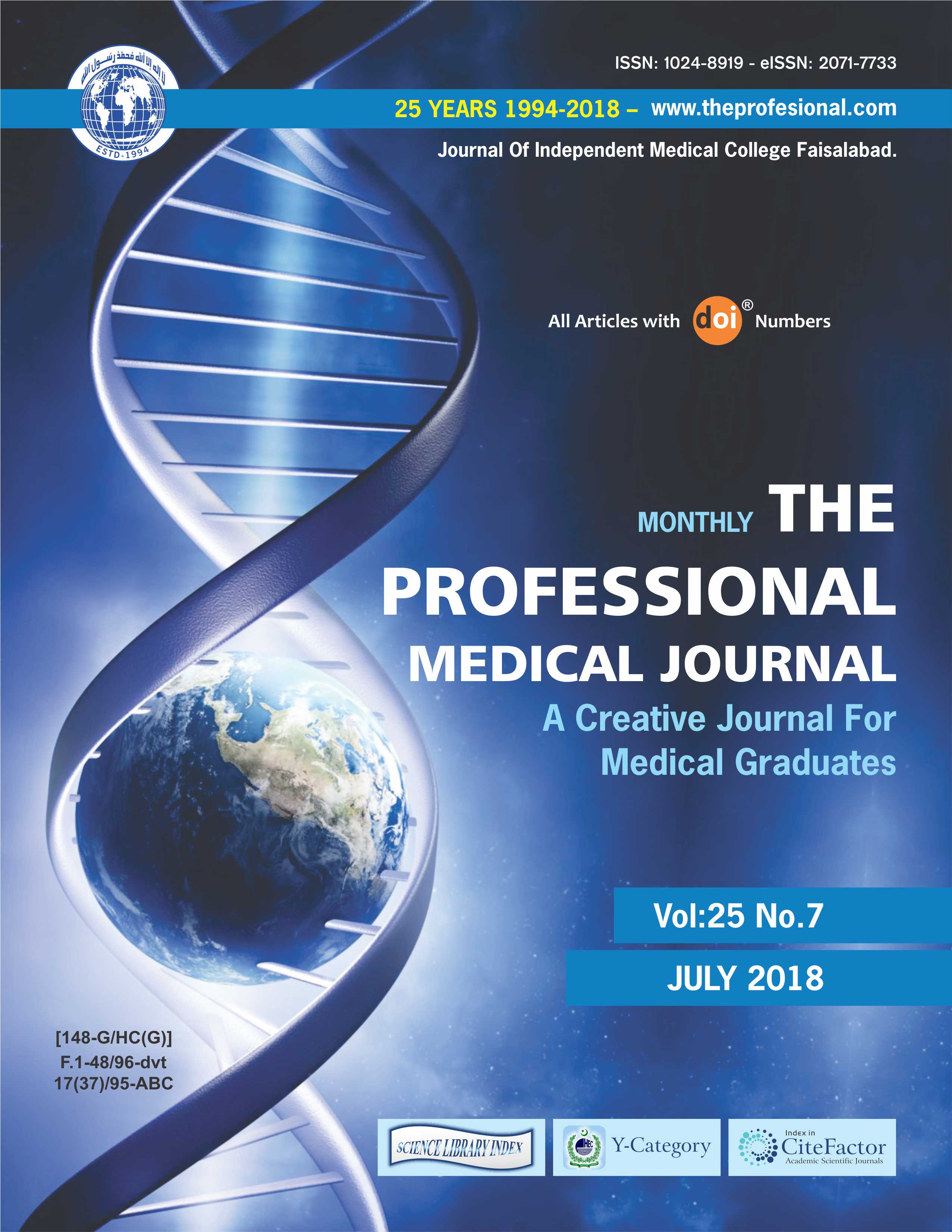 Downloads