ASCORBIC ACID
PROTECTIVE EFFECT OF ASCORBIC ACID ON ANTICANCER INDUCED CHANGE IN VOLUME OF TESTES
Keywords:
Doxorubicin, Vitamin C, Mice, Antioxidant, Oxidative Damage, Sperms
Abstract
Objectives: To demonstrate the volume changes that are produced by
anthracycline Doxorubicin DOX on the testes of mice and designed to study volumetric changes
in DOX affected testes with co-administration of antioxidant Vitamin C. Design: An experimental
study. Setting: Institute of Basic Medical Sciences. Dow University of Health Sciences. Period:
September 2011 to May 2012. Methods: Experimental study using thirty male mice of five
weeks old were separated into 3 groups (A, B & C). Each group had ten mice and was treated
with normal saline 1 ml intraperitoneal (IP) in group A, DOX alone (0.003 mg in 0.03ml /gm
body weight IP for 3 doses on 6th, 8th and 10th day of study) in group B and DOX (0.003 mg
in 0.03ml /gm body weight IP for 3 doses on 6th, 8th and 10th day of study) + Vitamin C (0.5
mg in 0.01ml/gm body weight per orumdaily) in group C. After completion of study, animals
were sacrificed and the testes were kept in Bouin's fluid and volume was measured. Results:
By using SPSSS version 16, statistical analysis was done, using ANOVA test to evaluate the
significance of concerned parameter among different groups studied. The administration of
DOX induced significant reduction (P <0.001) of volume of testes when compared to controls.
However co-administration of Vitamin C with DOX significantly increase (P <0.001) the volume
as compared to DOX group. Conclusion: This study suggested that the antioxidant Vitamin
C has a significant role in ameliorating the damage of testes induced by DOX, showing
improvement in the morphology and morphometry of testes.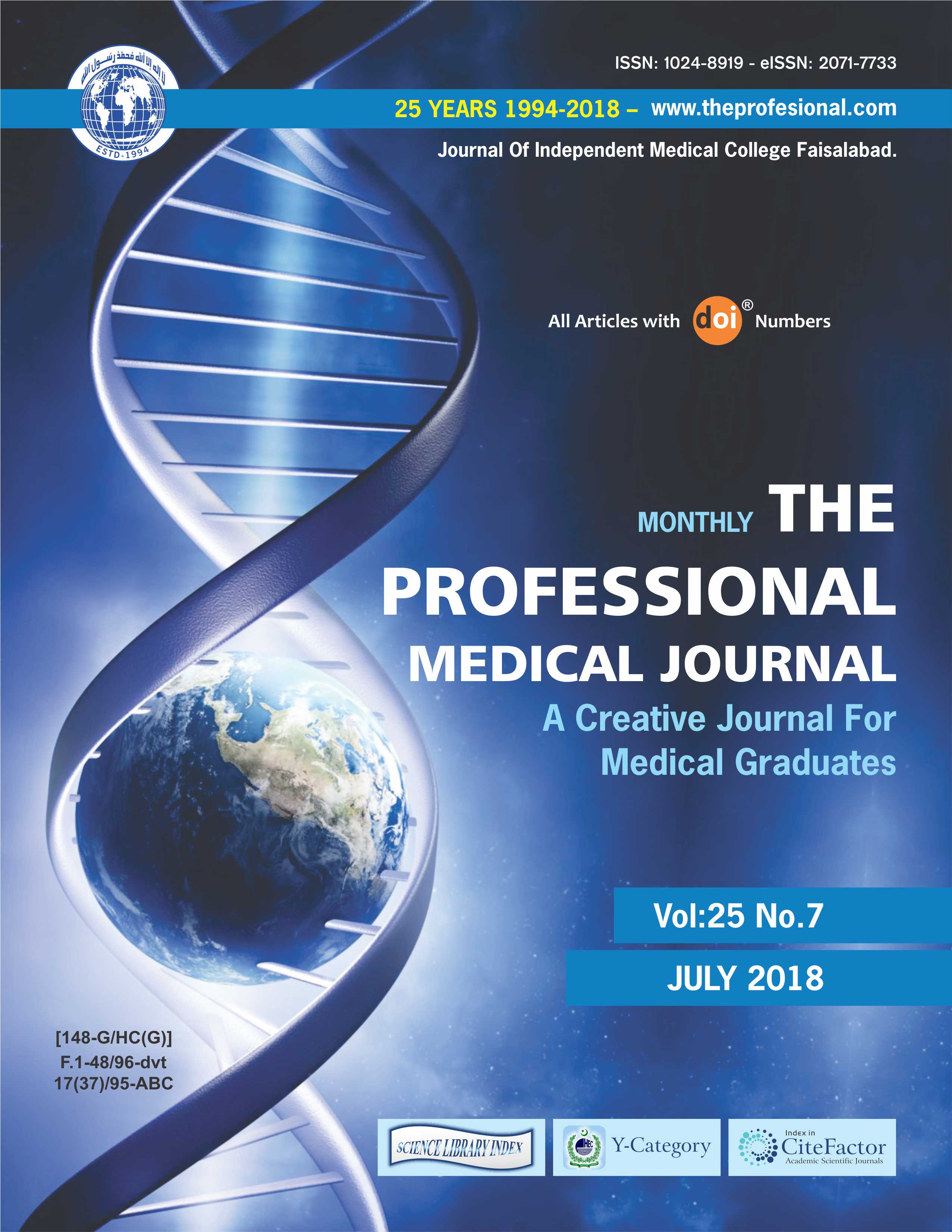 Downloads