CCl4 INDUCED LIVER INJURY;
AQUEOUS EXTRACT OF GINKGO BILOBA (GKBE) AMELIORATES CYTOPLASMIC AND MITOCHONDRIAL ENZYMES
Abstract
Objectives: Evaluate the mitigating effect of aqueous extract of Ginkgo
biloba (GkbE) on liver enzymes and histology in carbon tetrachloride (CCl4) induced liver
injury in albino rat. Study design: Experimental study. Setting and Duration: Animal house,
Bhitai Dental and Medical College Mirpurkhas and Agriculture University Tando Jam from
Animal house from May 2015 - August 2016. Subjects and Methods: Sixty rats were equally
divided into 3 groups Group 1- Controls (0.9% isotonic saline), Group 2- (CCl4 CCl4 1.0mg/
kg intraperitoneal) and Group 3- (CCl4+ GkbE). Blood samples were collected at end of
experiment from tail veins. Liver was obtained after rat sacrifice by cervical dislocation. Tissue
was fixed in formaldehyde and embedded in paraffin. Microscopy of 3μ tissue sections was
performed after H & E staining. Statistix 10.0 (USA) software was used for data analysis
at 95% confidence interval. Results: Four weeks GkbE administration in CCl4 rat showed
significant amelioration of liver enzymes and improved liver histology (p=0.0001). In GkbE
treated rats, the histological changes of degeneration, fatty change, inflammatory cell
infiltration, sinusoid congestion and necrosis was minimal (p=0.0001). GkbE was proved
of mitigating the hepatocellular injury inflicted by carbon tetrachloride. Conclusion: GkbE
mitigates the carbon tetrachloride induced liver injury in rat model. GkbE may be used in drug
and chemical induced liver injury.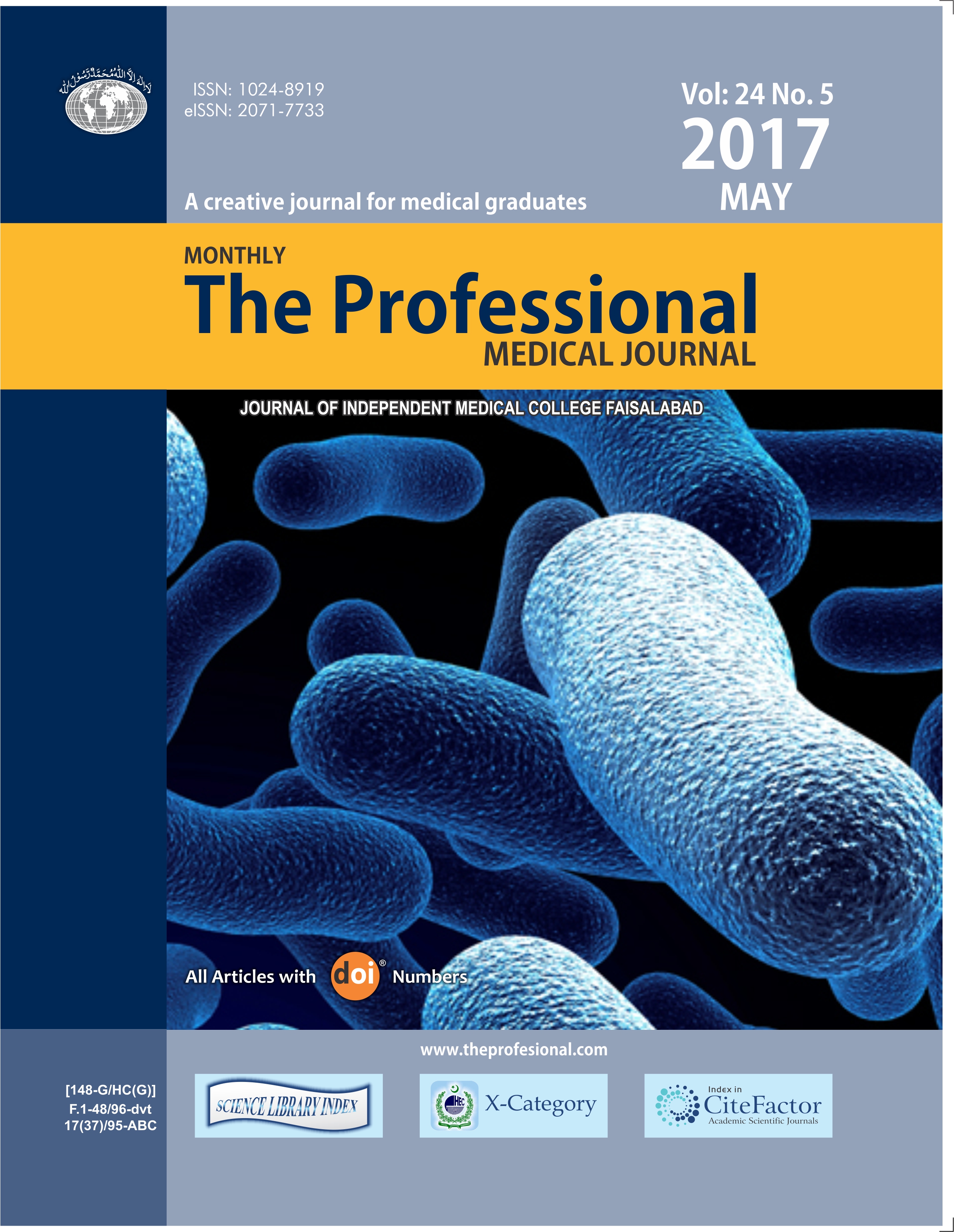 Downloads