LIPID LOWERING BY STATIN;
EFFECT OF ADMINISTRATION ON BETA THROMBOGLOBULIN; A MARKER OF PLATELET REACTIVITY IN HIGH FAT DIET INDUCED OBESE MALE AND FEMALE SPRAGUE DAWLEY RATS.
Keywords:
High fat diet,, obesity,, beta thromboglobulin,, statins,, platelet reactivity.
Abstract
Objectives: To observe the effect of lipid lowering by atorvastatin administration
on platelet reactivity by measuring serum beta thromboglobulin concentration in male and
female Sprague Dawley rats. Study Design: Randomized control trial (RCT). Place of study:
The study was conducted at Physiology department, Army Medical College, Rawalpindi. Animal
handling, obesity induction, drug administration and sample collection were done at National
Institute of Health (NIH), Islamabad and biochemical assays were performed at Centre for
Research in Experimental and Applied Medicine (CREAM), Army Medical College, Rawalpindi.
Period: 12 months. Material and Methods: Ninety healthy Sprague Dawley (male and female)
rats were randomly selected and divided into three equal groups. Group I rats (normal control)
were given normal chow diet for three weeks. Group II rats (obese control) were given high fat
diet for three weeks to induce obesity. Group III rats (obese treated) were given atorvastatin
for three weeks in a dose of 10 mg/kg/day orally by gavage method after obesity induction.
Terminal blood sampling was done at the end of the study by intra-cardiac puncture. Blood
was centrifuged to obtain serum and serum beta thromboglobulin was measured by using
Enzyme Linked Immunosorbant assay. Results: There was a significant (p < 0.05) increase
in serum B-TG concentration in obese rats as compared to normal control rats. Atorvastatin
administration to obese rats significantly (p < 0.05) reduced serum B-TG concentration.
Conclusions: Obesity increases and statin administration decreases platelet reactivity in high
fat diet induced obese Sprague Dawley rats as reflected by serum B-TG concentration.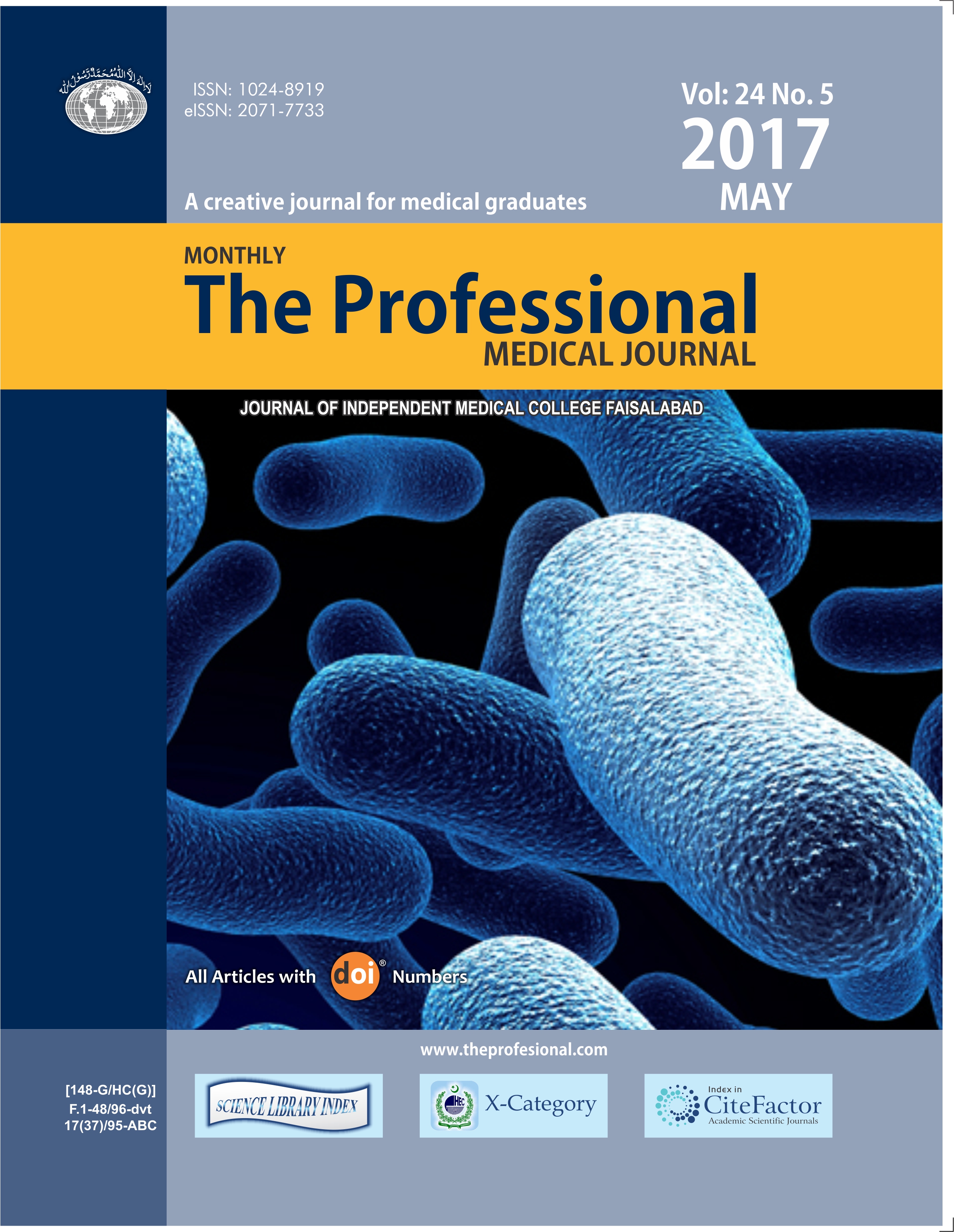 Downloads