HbA1c AND LIPID PROFILE;
CORRELATION WITH THE COMPLEXITY OF CORONARY ARTERY DISEASE
Keywords:
SYNTAX Score,, coronary artery disease complexity,, HbA1C.
Abstract
Objectives: The aim behind this study was to scientifically correlate the
glycosylated hemoglobin and lipid profile with the complexity of coronary artery disease. Study
Design: Comparative hospital based study. Setting: Cardiology Department of Isra University
Hospital Hyderabad. Period: Six months. Patients and Methods: 112 participants between the
ages of 25 to 80 years both male and female and undergoing their first coronary angiography
was included. Data were entered and analyzed by using Statistical Package for the Social
Sciences version 20.0. Results: The mean age of patients was 54.16 years (9.74 ± SD) and the
study subjects consisted of 76 males (67.86%) and 36 (32.14%) females. a total of 65 patients
(58.0%) were presented between the ages of 41 – 60 years (middle aged group). The mean
SYNTAX Score was 15.22. Patients with increased HbA1C (≥6.5%) and triglyceride levels (≥150
mg/dl) and decreased HDL-C levels (≤40 mg/dl) were tend to have high Sx score. However,
we did not find any significant relationship of SX score with total cholesterol and LDL-C levels.
Conclusion: It was found that the trend of complexity of CAD increased with increasing age,
high HbA1C, high LDL-C, high serum triglyceride, and low HDL-C levels.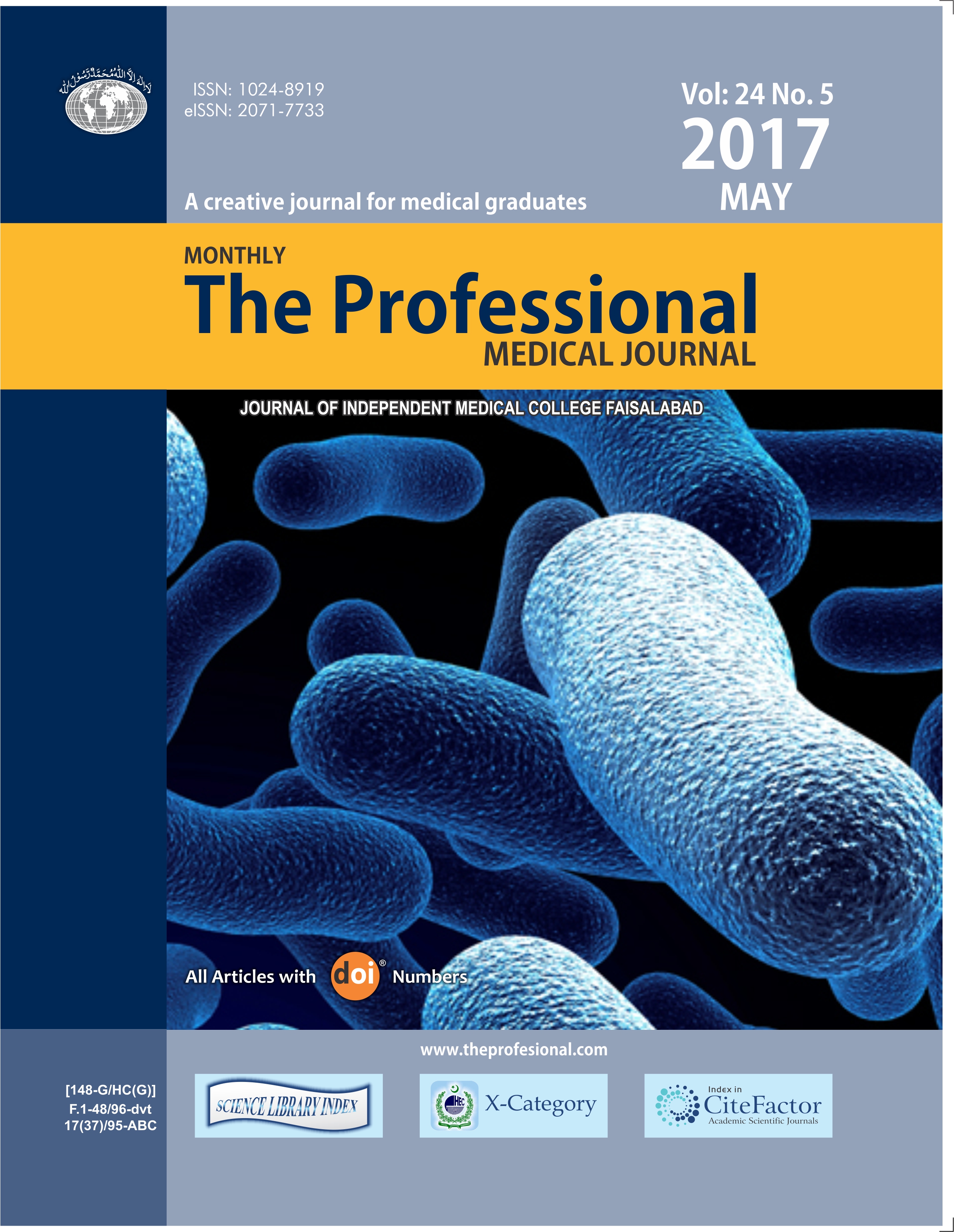 Downloads