ANEMIA IN PREGNANT WOMEN;
PREVALENCE IN IBN-E-SIENA HOSPITAL MULTAN.
Keywords:
Anemia during pregnancy,, anemia hemoglobin,, severe anemia
Abstract
Objectives: To detect the prevalence of anemia in pregnant women in Multan in
order to decrease the maternal and fetal morbidity and mortality associated with this condition.
Study designs: A retrospective descriptive study was conducted among pregnant women
attending Ibn-e-Siena Hospital. A total no. of 405 women were enrolled in this study. Study
setting: Study was conducted at Ibn-e-Siena Hospital Multan, Gynae department. It's a teaching
hospital draining Multan district and surrounding areas. Period: 1 year from May 2013 to June
2014. Material Methods: All the pregnant ladies coming to Ibn-e-Siena Hospital in Obstetrics
outpatient department or through emergency and full filling the inclusion criteria were included
in this study. Hemoglobin %age estimation was performed at the time of admission and the
ladies were included in study as per inclusion and exclusion criteria. Results: A total no. of
405 pregnant women were included study. Among them 71.35% were found to be anemic and
28.65% were non anemic. Conclusion: Anemia is highly prevalent among pregnant ladies in
Multan Region. Prompt measures should be taken at local and higher levels to prevent and treat
this problem in order to reduce its associated morbidity and mortality.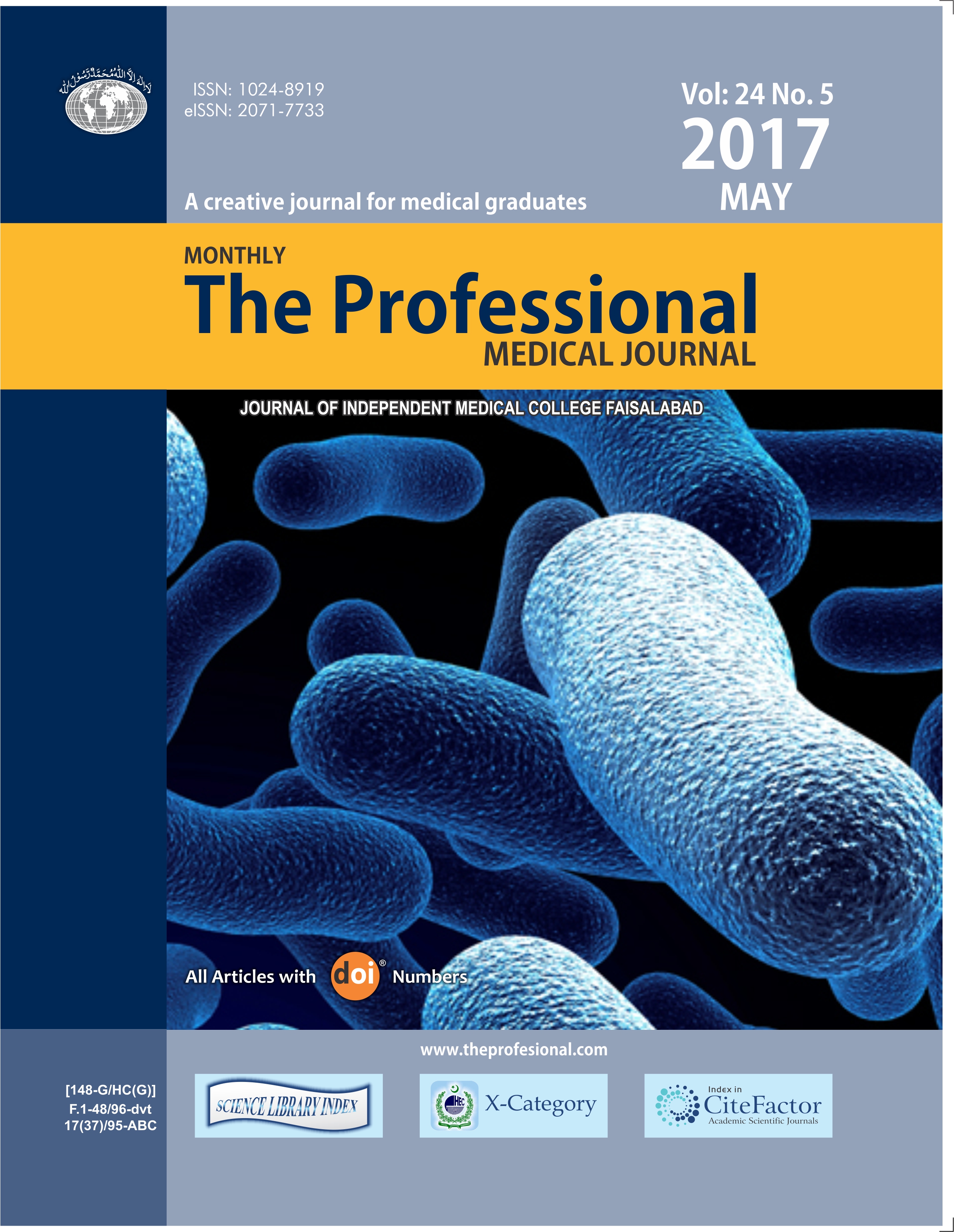 Downloads