HEPATITIS-C GENOTYPE-3A INFECTION;
ROLE OF UNFAVORABLE (IL28B- RS12979860 NON-CC) GENOTYPING IN RESPONSE TO SOFOSBUVIR (SOF) AND RIBAVIRIN IN PATIENTS IN POPULATION OF KHYBER PUKHTOONKHWA (KPK).
Keywords:
Chronic hepatitis-C,, Dual therapy,, Sofosbuvir,, Unfavorable non-CC (IL28Brs12979860- non-CC) genotyping.
Abstract
Objectives: In last decade, "treatment of chronic hepatitis-C revolved from
interferon based therapy to most effective interferon free therapy with new direct antiviral
drugs like Sofosbuvir and ribavirin" which is recommended for all genotypes of HCV infection.
Treatment response in Chronic Hepatitis-C is affected both by viral and human factors. We
conducted this study "to evaluate the effect of human factor like (IL28B-rs12979860 non-CC)
genotyping in response to Sofosbuvir based dual therapy in Hepatitis-C Genotype-3a infection"
in population of Khyber PukhtoonKhwa (KPK). Setting: This open labeled, multi-center study
was conducted in Peshawar-Khyber PukhtoonKhwa (KPK). Period: March-2016 to August-2016.
Method: Total of 70patients were enrolled. After doing "PCR for HCV-RNA-Viral level, Viral-
Genotyping and Human genotyping for IL-28B, patients were put on Sofosbuvir and ribavirin for
24-weeks". Patients were assigned into two groups (1:1), "having 35 in each, including group-A
as those having favorable CC (IL28B- rs12979860-CC) genotyping and group-B as those
having unfavorable non-CC (IL28B-rs12979860-non-CC) genotyping". The primary end point
was "Sustained Virological response12 (SVR12), which is HCV-RNA level<40IU/ml at 12-weeks
after completion of therapy in these two groups". Results: Among 70-patients, male-female
ratio was 57.15% (n=40) and 42.85% (n=30) respectively. Each group has 35-cases. Rate of
SVR12 was 88.57% (n=31/35) in group-A, 91.42% (n=32/35) in group-B, having P-value<05.
Conclusion: This study confirm that "unlike interferon, unfavorable non-CC (IL28B-rs12979860-
non-CC) genotyping have no or minimal role in treatment response to Sofosbuvir in Hepatitis-C
genotype-3a infections".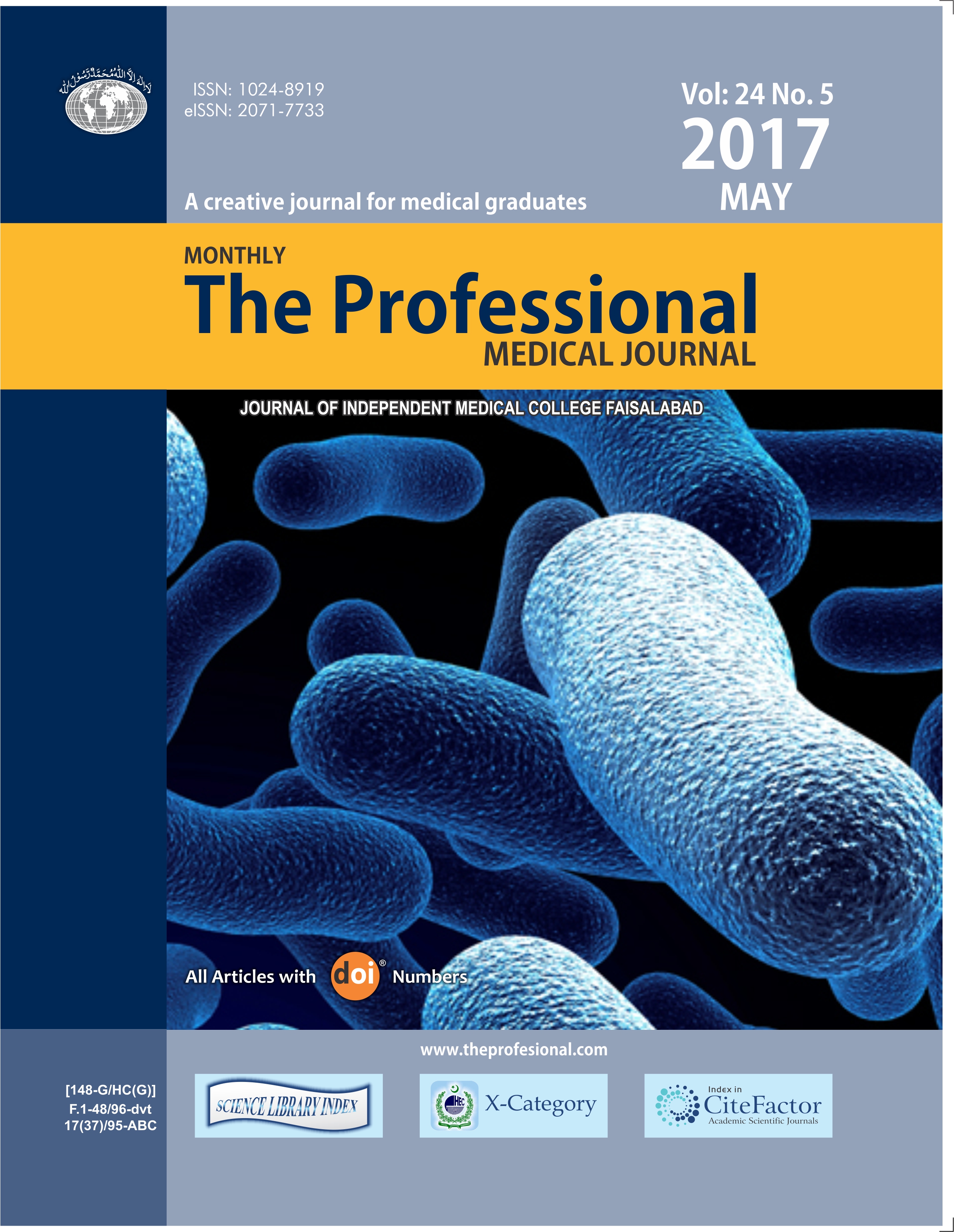 Downloads