SURGICAL DISEASE IN RURAL AREA;
THE PATTERN OF SURGICAL DISEASE PREVALENT IN A RURAL AREA OF PAKISTAN
Keywords:
Registration,, Surgical Patients in rural,, Population of Pakistan.
Abstract
Objectives: To find out the prevalence of surgical disease in rural areas of
Pakistan. Place and Duration: All the surgical cases registered in Foundation Hospital Rajana
District Toba Tek Singh in 2012-2013. Methods: The whole data is analyzed by SSPS and
compared with the other studies of Pakistan and world. Results and Conclusion: Male and
female are equal in number in Total 7788 cases excluding non-surgical cases between 1 day
to above 70 years age. Majority of the cases were between 21-50 years age group. Common
cause was Trauma, commonest disease was L.B.A and commonest operation was for Hernia
and Gallbladder stones.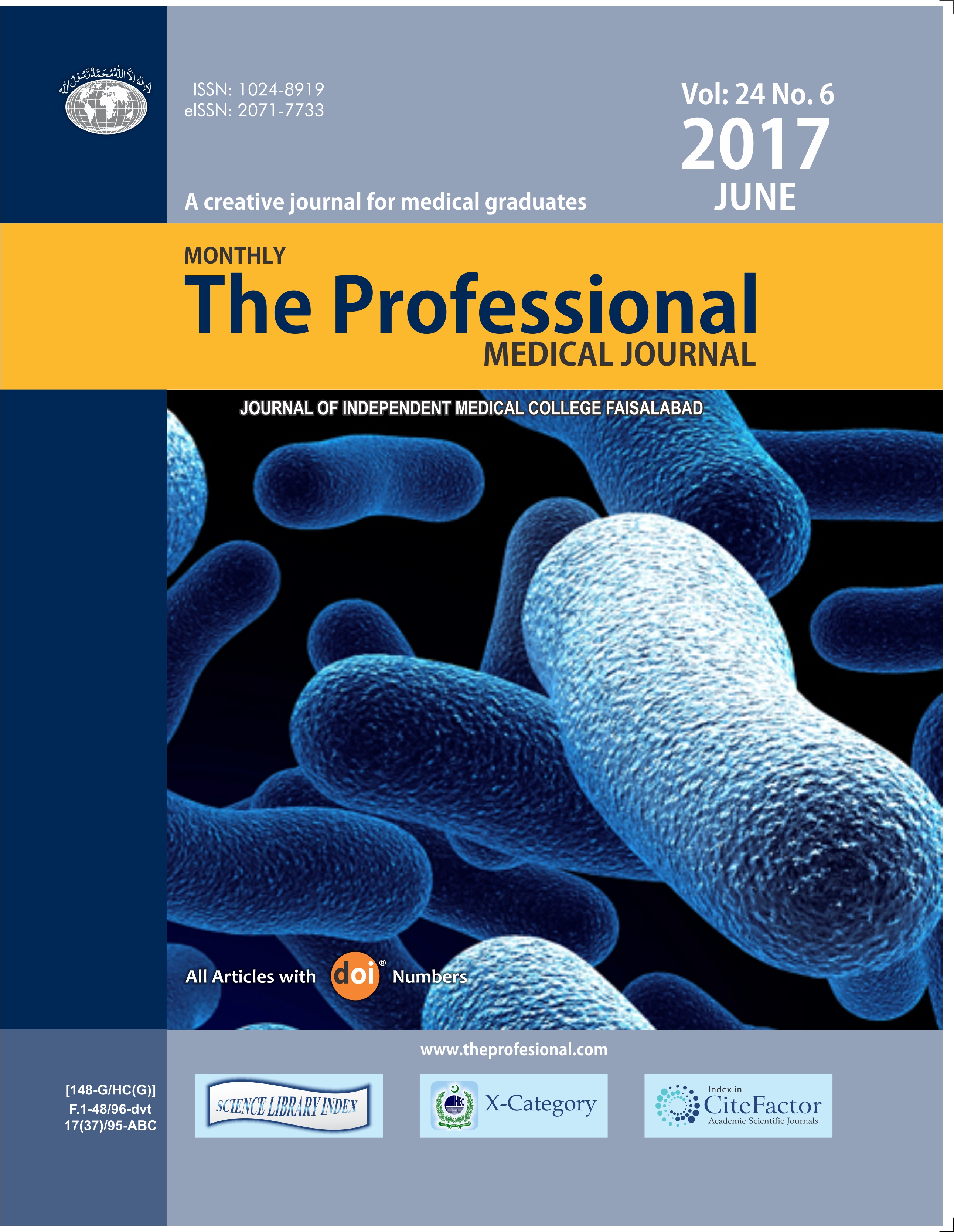 Downloads