LAPAROSCOPIC CHOLECYSTECTOMY
TIMING OF LAPAROSCOPIC CHOLECYSTECTOMY IN PATIENTS WITH MILD ACUTE BILIARY PANCREATITIS
Keywords:
Acute Biliary Pancreatitis, Early and Delayed Cholecystectomy
Abstract
Background: Gallstones and biliary sludge accounted for 30–55% of acute
pancreatitis in the West whereas in other countries the incidence of all cases of pancreatitis
amounts up to 68.5%. The risk of subsequent attacks for patients recovering from the first
attack of acute biliary pancreatitis is 30-fold higher than general population. Further attacks
can be prevented by cholecystectomy. Both immediate and delayed cholecystectomies are
used with different degree of success and complication rates. Objectives: To compare the
frequencies of complications in early and late cholecystectomy in cases of mild acute biliary
pancreatitis. Material & Methods:… Study Design: Randomized control trial. Setting: Surgical
unit I Nishtar Medical College/ Hospital Multan. Duration of Study: 2 years from 1-1-2015 to
31-12-3016. Sample Size: Total 172 patients, 86 in each group. Sampling Technique: Nonprobability,
consecutive sampling. Results: In this study there were total 172 cases out of
which 89 (51.74%) were males and 83 (48.26%) females. The mean age was 42.02± 6.36 years
and mean duration of symptoms was 4.08± 2.54 days. Mean duration of surgery was 53.30±
6.30 minutes. There were 47 males in the group undergoing early cholecystectomy and 39 in
delayed with p= 0.44. Both groups had maximum cases in age group of 40-50 year with p=
0.39. There was no significant difference in terms of duration of symptoms (p=0.26) in both
groups. There was significant difference in terms of prolonged duration of surgery where it was
seen in 8 (9.30%) out of 86 cases with early as compared to 2 (2.33%) out of 86 cases with
delayed cholecystectomy with p value of 0.05. Prolonged duration of hospital stay was also
more seen in early cholecystectomy as compared to delayed one, seen in 10 (11.63) cases in
early and 4 (4.65%) cases with delayed surgery in their respective groups with p= 0.09. There
was significant difference (p= 0.008) in terms of per operative complication with early surgery
where it affected the 18 (20.93%) cases as compared to delayed one with 6 (6.95%) cases.
There was again significant difference shown in terms of recurrence of pancreatitis which was
seen in 7 (8.14%) of cases with early as compared to 1 (1.16%) with delayed surgery with
p= 0.03. Conclusion: Early and late cholecystectomies both are performed in tertiary care
hospitals. The late cholecystectomy has shown significantly lower per operative complications,
duration of surgery and chances of the recurrent pancreatitis.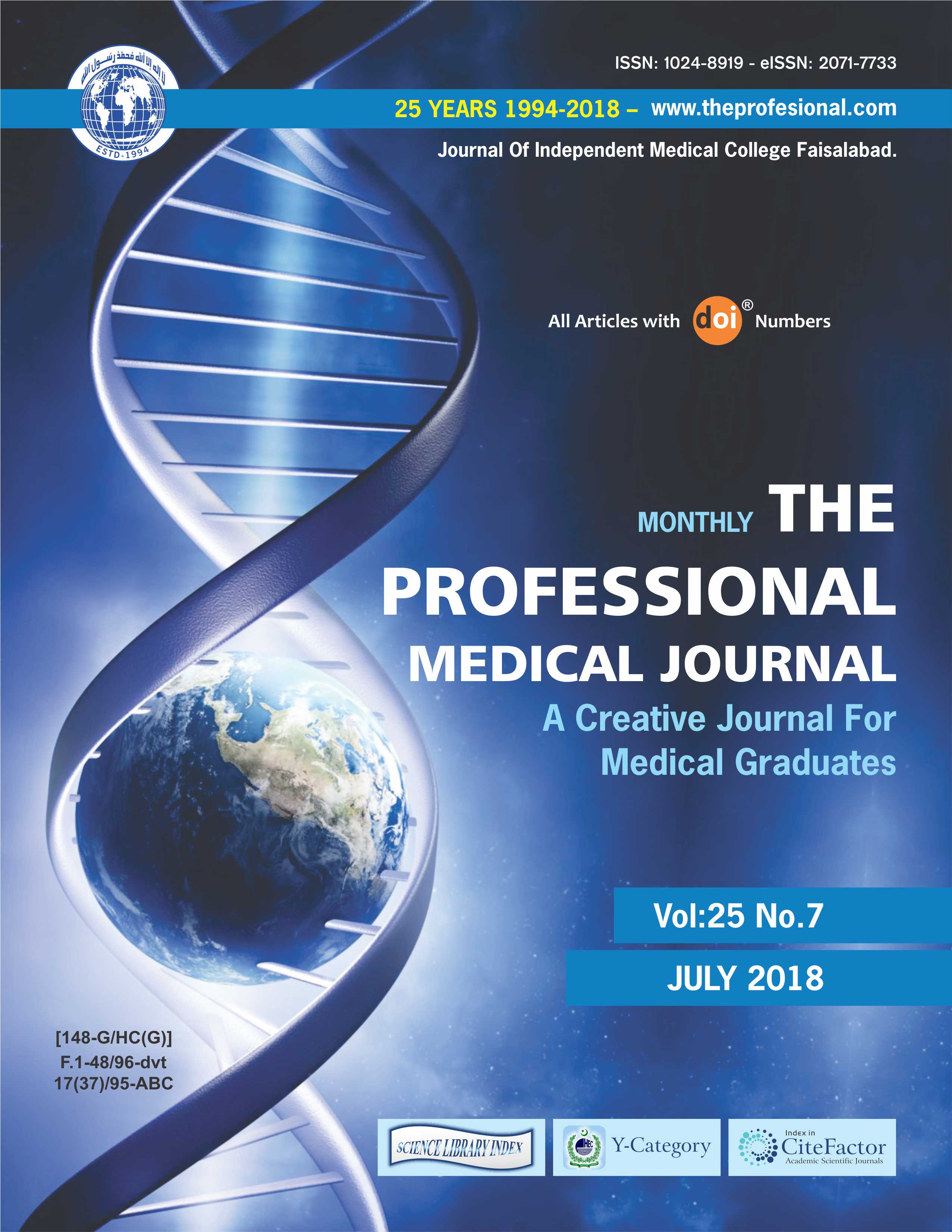 Downloads