PROSTHODONTIC TREATMENT
CLINICAL EVALUATION OF THE PREFERENCE FOR PROSTHODONTIC TREATMENT MODALITIES IN THE PATIENTS VISITING AT THE ISRA DENTAL COLLEGE, HYDERABAD
Keywords:
Treatment Modality, Edentulism, Fixed & Removable Prosthesis
Abstract
Objectives: This study was carried out to assess the clinical evaluation of the
preference for prosthodontics treatment modalities in the patients visiting at the Welfare OPD,
Isra Dental College, Hyderabad. Study Design: Cross sectional study. Setting: Welfare OPD,
Department of Prosthodontics at Isra Dental College, Hyderabad. Period: Six months, from Jan,
2016 to June, 2016. Materials and Methods: The study comprised of 191 patients belonging
to both genders ranging in age from 10 years to the 60+ years, divided into six groups. Data
analysis by distribution was performed according to the various kinds of prosthesis, including
removable partial denture, removable complete denture, fixed partial denture, repair of RPD,
immediate denture, lower CD & upper PD, obturator, upper CD & lower PD, relining of dentures,
splints, over denture and provisional restorations. Data was analyzed via SPSS version 21.
Descriptive statistics such as percentage, frequency distribution, cross tabulation and descriptive
were included in Data analysis. The level of significance was set at <0.05%. Results: This study
revealed that the most of the patients were fell in group IV (41-50 years), which represents
28.3% and the most common treatment were given RPD restoration (49.2%), followed by FPD
(22.5%). Majority of the patients were prefer the RPD as 32 (34.0%) and 27 (28.7%) from the age
group IV and III respectively while 13 (13.8%) patients were prefer RPD and 13 (30.8%) patients
were prefer FPD from the age group II. Out of 191 patients, 47 (50.0%) Males and 47 (50.0%)
Females as well prefer the RPD while 26 (60.5%) females and 17 (39.5%) males were prefer
FPD as treatment modalities. Younger female patients preferred the FPD while with the increase
of age both genders prefer removable prosthesis. Conclusion: This study concludes that in
the treatment modalities, mostly patients preferred the removable partial denture, provisional
restorations and removable complete denture. Younger patients preferred fixed partial denture
and removable partial denture as well.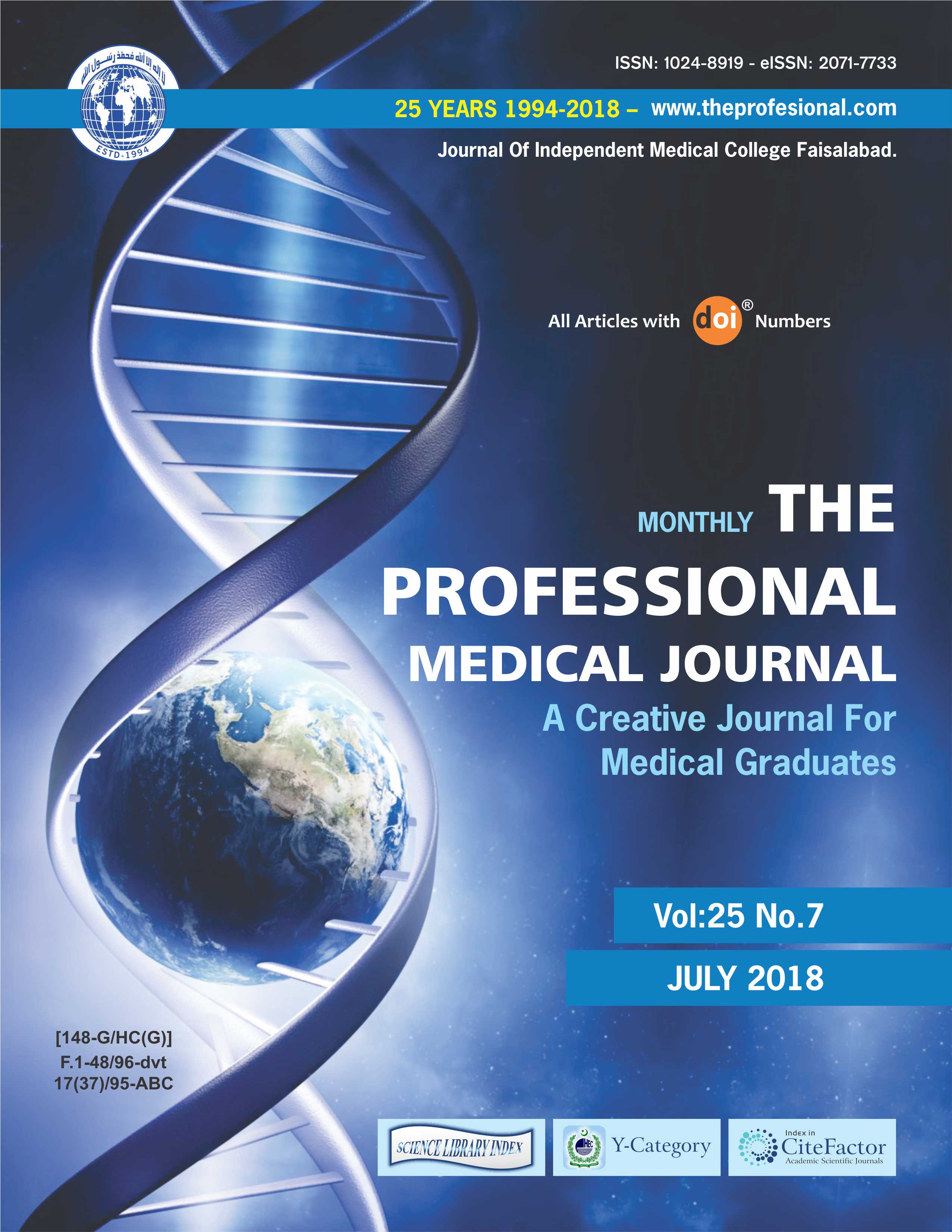 Downloads