DEPRESSION;
PREVALENCE AND SEVERITY OF DEPRESSION AMONG PATIENTS WITH PREGNANCY RELATED ACUTE KIDNEY INJURY PRESENTING TO A TERTIARY CARE HOSPITAL OF A DEVELOPING COUNTRY
Keywords:
Acute Renal Failure, Hemodialysis, Depression.
Abstract
Background: Acute kidney injury (AKI) in pregnant women is commonly seen in
developing countries. It is associated with significant morbidity, social and personal implications.
We conducted a study to assess the prevalence and severity of depression in patients with
pregnancy related AKI (PRAKI) in a tertiary care center. Methodology: Patients with PRAKI
admitted from 1-16 to 6-16 under Nephrology service, Jinnah Hospital, Lahore were included in
this cross-sectional study. The Hamilton Rating scale for depression (HAM-D) version translated
and adapted in Urdu, was used to assess the study population. These patients were interviewed
with the HAM-D questionnaire on their first encounter with Nephrology department. Previous
history of psychiatric illness was excluded. The diagnosis of AKI was based on the classification
of the Acute Kidney Injury Network group. Results: The mean age of the patients was 24±5
years. Seventeen (57%) patients were multipara and 13(43%) patients were primigravida. Of the
30 patients with AKI, 8 (27%) presented before 28 weeks and 22 (63%) presented after 28 weeks
of gestation. The causes of AKI included postpartum hemorrhage in 9 (30%), sepsis in 8 (27%),
preeclampsia/eclampsia in 6(20%), shock in 4 (13%) and coagulopathy in 3 (10%) patients.
Alive and healthy fetus was found in only 15 (50%) patients. Twenty-one (70%) patients received
average of 5-8 hemodialysis sessions during their hospital stay. Twenty-three (76%) had no
depression (0-7 score), 2 (7%) had mild (8-13 score), 3 (10%) had moderate (14-18 score) and
2 (7%) had severe (19-22 score) depression according to HAM-D score. Conclusions: Our
study depicted considerable depression of varying degrees in women with PRAKI, increased
awareness and effective monitoring for depression should be integrated into regular maternal
care to decrease morbidity associated with it.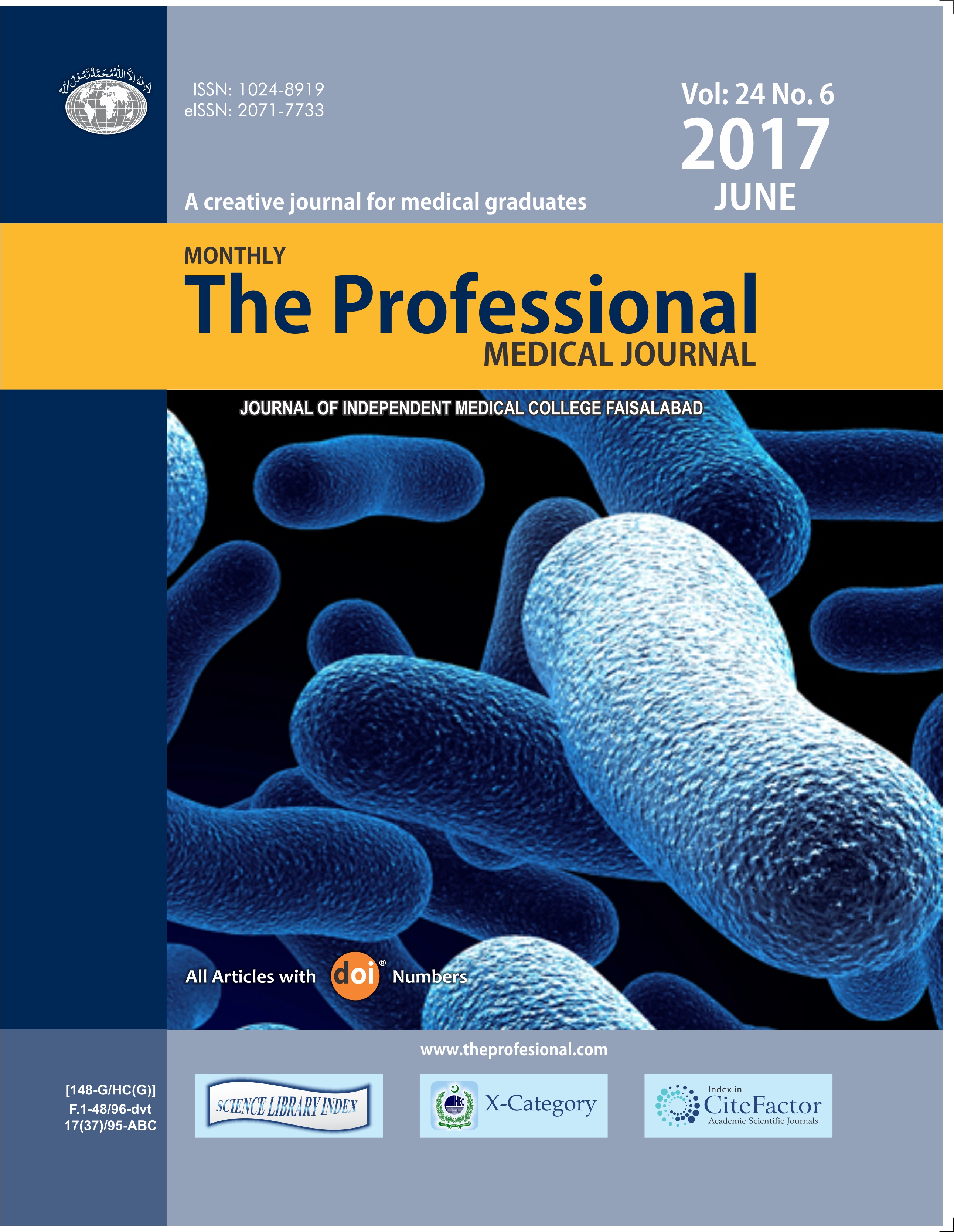 Downloads