POLYCYSTIC OVARIAN SYNDROME;
ASSOCIATION OF BODY MASS INDEX WITH VITAMIN D LEVELS IN WOMEN
Keywords:
Vitamin D,, Polycystic Ovarian Syndrome,, Body Mass Index.
Abstract
Background: Numerous ailments encompassing endometriosis, infertility and
polycystic ovarian syndrome (PCOS) are associated with Vitamin D deficiency. It is due to the
expression of vitamin D receptors in various tissues other than skeleton. Objectives: The current
study was conducted to compare the levels of vitamin D with body mass index in women with
PCOS and healthy females of Rawalpindi. Study Design: Descriptive cross-sectional study.
Period: 6 months. Setting: Research work was done at Railway Hospital (Gynecology and
Obstetrics Department), Rawalpindi in alliance with Islamic International Medical College,
Rawalpindi. Materials and methods: A sample of 50 apparently healthy women and 100
cases of polycystic ovarian syndrome in their reproductive age (15-45 years) were selected
after diagnosis by the clinician. Data was assembled by using a pre-structured questionnaire.
Data analysis was carried out using SPSS version 21. Results: Our results show that the body
mass index in patients with polycystic ovarian syndrome (27.094+4.369) was considerably
(p-value < 0.05) more in contrast to the healthy controls (20.739+3.452) but no significant
(p-value >0.05) difference was observed between vitamin D levels across a range of Body
mass indices among the controls and cases. Conclusion: No significant association between
BMI and vitamin D status was found in healthy as well as PCO women.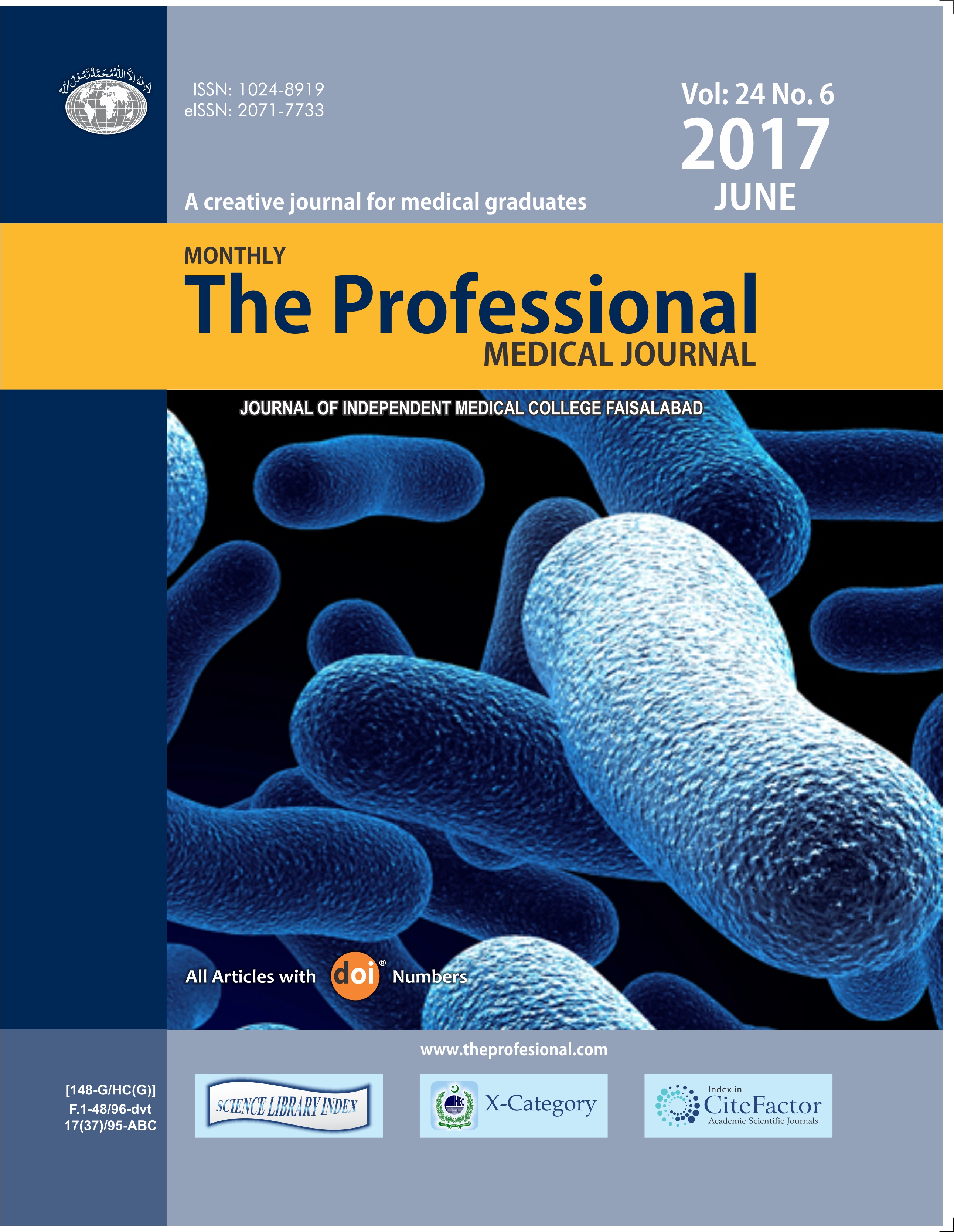 Downloads